Weird and Wonderful Places to Shop on the Devonshire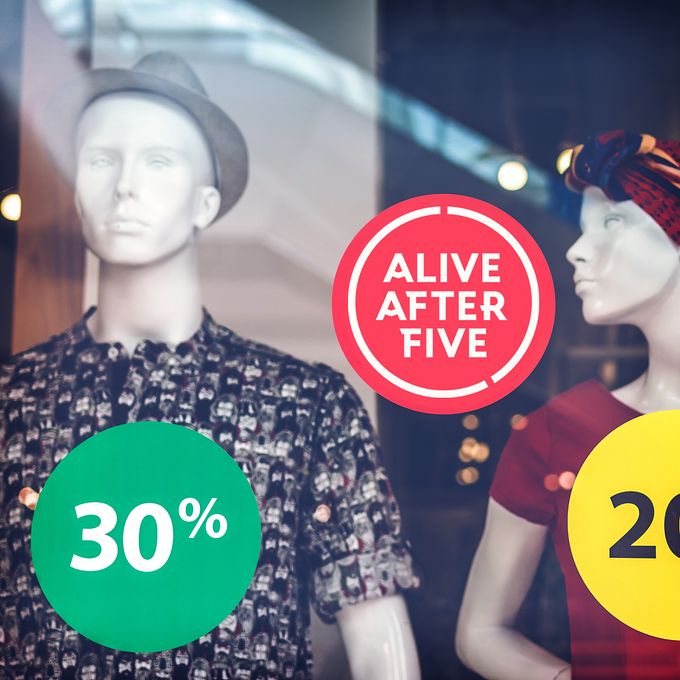 Finding the same old high street shops something of a disappointment? Head down to the Devonshire Quarter to discover shops that are championing independence and individuality late into the evening. Whether it's handmade garments or time-honoured gifts, you can find it in the heart of the Devonshire. Use #SheffAfter5 to share your favourite places to grab something a little different for your look.
Syd and Mallory's Emporium - 158 Devonshire St, Sheffield S3 7SX
Established in 2006, Syd & Mallory's is an independent label that is home to all things different. Grown from the need for original designs and individual style, Syd and Mallory's Emporium brings together the ideals of homemade punk fashion.
If you're looking to discover handmade items and hand printed fabrics, clashing modern and vintage styles, Syd and Mallory's is the place to be. Taking influence from film, music and popular culture, as well as current catwalk trends, Syd and Mallory constantly churn out different but wearable fashion for the people of Sheffield.
Their emporium is located in Sheffield's independent quarter of Devonshire Street where all of their items are handmade to order in-house in their Sheffield studio, each one being one of a kind. To discover more of their hidden fashion gems, swing by their emporium that's open until 6pm through the week.
The Alternative Store - 127-129 Devonshire St, Sheffield S3 7SB
Open until 6pm every evening, The Alternative Store has been supporting and supplying the UK's subcultures for over 25 years. With their combined experience and love for street fashion, they bring Sheffield the best in streetwear from around the world that has been handpicked by them. The Alternative Store is completely unchained and independent, producing individual styles and brands to suit Sheffield's shopping scene.
Home to unique labels such as Dickies, HUF and King Apparel, getting your fix of urban street fashion in the heart of Sheffield has never been so straightforward. Swing by their shop to discover more of the alluring alternatives on offer.
https://thealternativestore.net/
Collard Manson - 125 Devonshire St, Sheffield S3 7SB
At Collard Manson, they like to think for themselves. This unique shop references trends but doesn't necessarily follow them. Collard Manson's pretty uncompromising ideas about fashion and arts have led to a strong and recognisable identity amongst Sheffield shoppers, which is visible throughout their shop, designs and website. They only stock what they believe in.
From accessories to fashion, homeware to handbags, Collard Manson is open until 5:30pm throughout the week and 6pm on Saturdays so you can get your fix of all things fine to finish your look.