#SheffAfter5 Christmas Countdown: shop local in Sheffield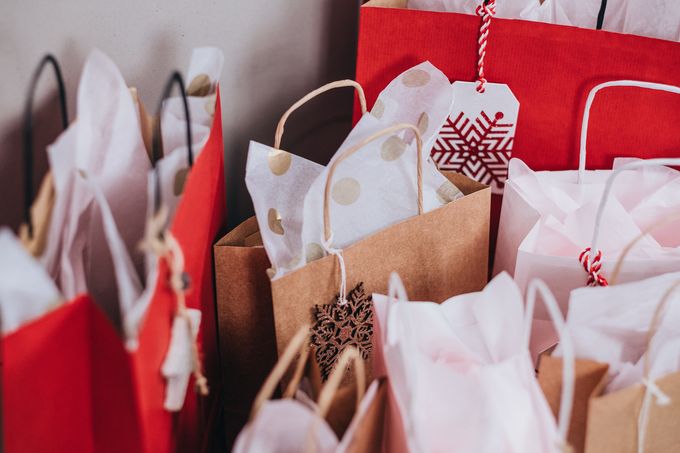 Keep things local this festive season and pick up some fantastic gems for your loved ones right here in the city centre. If you're after something a little more personal or you want to give 'em a little bit different, Sheffield has it sorted.
Each week in the run-up to the big day we'll be solving Crimbo queries to help you navigate your way through what can be a pretty hectic time of year. And this week we're talking independents:
"Trying to shop less online this year and I'd really love to pick up something that's a little more personal than a box of chocolates/local and the like in Sheffield. Where do you suggest, @SheffAfter5? #SheffAfter5 #Help" 
Atkinsons, The Moor
Find almost everything you'll need for a cracking Christmas this year at none other than Atkinson's on The Moor. From bits to decorate the house with, to sorting presents for all the family, whether in the electrical, home furnishings, fashion or toy department, the family-run independent store really does have you in mind. Pop in before the big day: it'll be open every day until 5:30pm and then 5pm on Christmas Eve, giving you plenty of time to tick off everyone on your list.
Beer Central, The Moor Market
Sean and Deborah are stocked up for the Christmas period and ready to quench your real Ale, beer and everything-in-between drinks needs at Beer Central this winter. From the classic Bradfield Brewery's Belgian Blue to a few more unique bottles, the duo will be keeping the 3m² shop in the Moor Market open every day in the run-up to Christmas. Head on over to discover something new for yourself, or to pick up something you know your folks'll just love.
COW, West Street
Everything at COW, from festive scrunchies to killer coats, jackets, bags and party pieces, will be flying off the racks as the party season returns to Sheffield once again. Whether you're after some unique rings, necklaces or earrings, Piccolina will have you and your mates looking like gems.
Pick up a signature shirt, or perhaps a festive jumper for the one you love to ensure they're wrapped up warm (and fashionably so) this winter. Open until 6pm Monday to Saturday, and until 3pm on Christmas Eve, there's still plenty of time to sort something.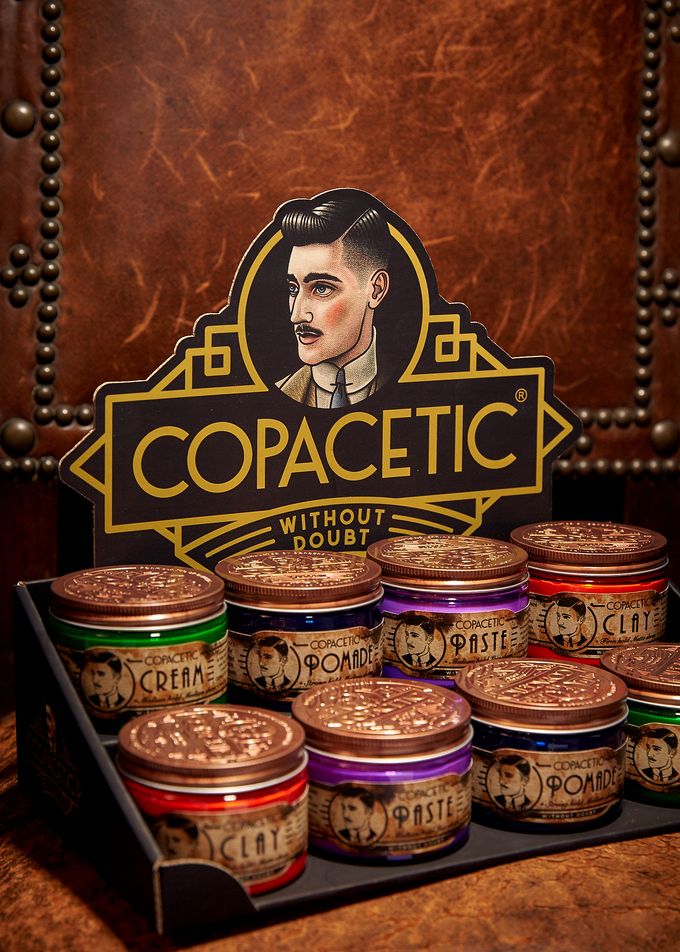 Savills, Devonshire Street
Famed for its expert knowledge on staying well-groomed in Sheffield city centre, some may not know about Savills' other project, Copacetic. KOH-PA-SET-IK in 1920's slang means great, amazing. And Savills have created a range of hair products that are just that. Copacetic gentleman's range contains high-grade ingredients resulting in formulations that simply always do their job.
"The years that it has taken to craft these products, together with the rigorous testing that has taken place within the award-winning Savills barbershop and academy in Sheffield has produced a range of men's concoctions that offer superlative effectiveness, sublime usability together with affordable pricing. The added bonus is how each product looks."
This'll be right up someone's street for Christmas… check out the products in-store or online, and discover a whole load of great gifts for the one in your life who's a right pain to buy for.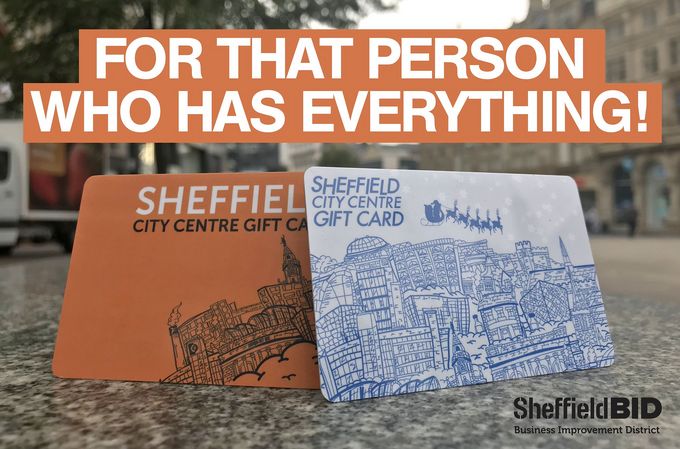 Sheffield Gift Card, city-wide
Sort your Secret Santa stress in a matter of minutes when you order your gift card online (you can pick one up at Unit 1 Surrey Street too), which can be spent at the likes of Bill's, Syd and Mallory's, and Waterstones or even for a quick coffee and cake at Marmadukes. Simply load up the card with as little as £5 (or as much as £200). With more than 80 (yes, eighty) city centre stores, bars, restaurants and cinemas, give your lucky Secret Santa recipient the gift of choice this Christmas (it'll be 1000x better than any bottle of bubble bath or naff pair of jokey cufflinks) - plus you're not lumbered with having to choose where to shop!
What's more, if you order it online, it'll be sent via Next Day delivery – so don't panic about getting it sorted in time.
Find out where you can spend the gift card, which supports the local community by making sure we spend locally, at www.sheffieldgiftcard.co.uk, or ask about it at Unit 1 on Surrey Street, where you can also purchase cards instore.
In the mood to get out and ace that Christmas shopping? Check the city's extended Christmas opening hours before heading out.