#FiveAfter5 with Savills Barbers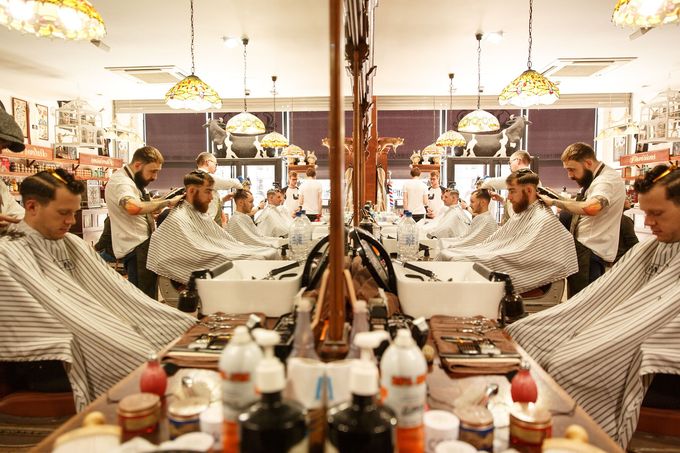 Last month we caught up with Joth and Annabel, owners of one of Sheffield's finest barbers, to catch up and to get to know the Savills business a little better.
Read on to get hear about the esteemed city centre barbers from Joth Davies, and to see how you could enter a friend to WIN a Christmas gift bundle from the lovely Savills lot.
*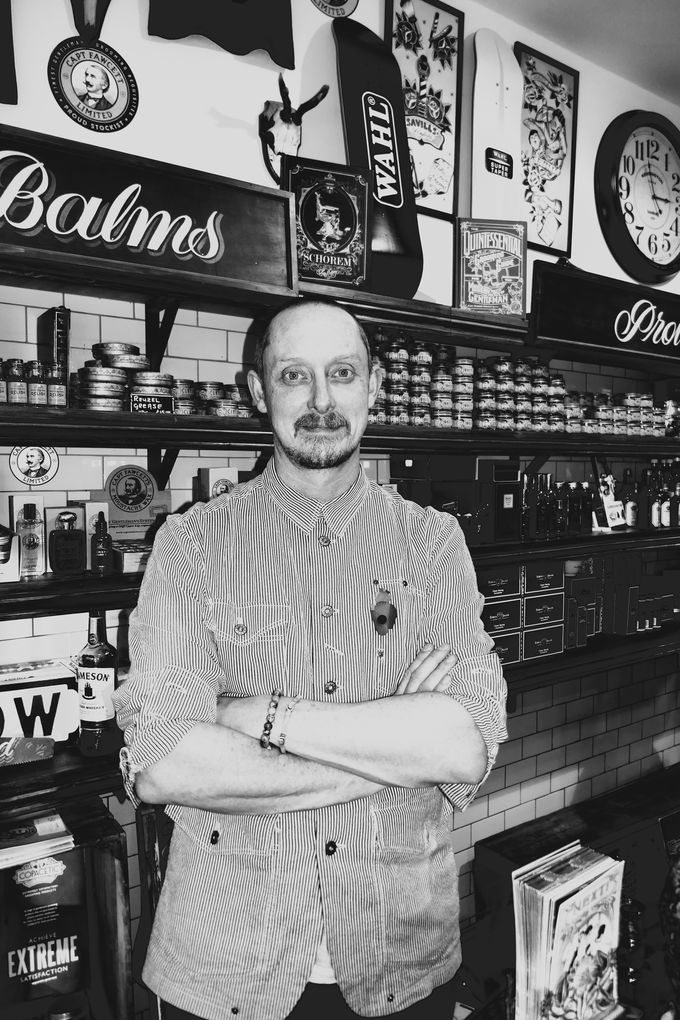 Savills Barbers is quite simply a classic cuts and shaves barber shop. We do hot towel wet shaves, hot towel beard trims, and classic cuts. We're a 10-station barber shop, so we've got 10 barbers between two and three assistants - we're old-school: just classic cuts and shaves.
Savills came about from my love of barbering and classic 1920s barbering. I love that era: the architecture, the clothing, the haircuts – all the sharp suits and classic haircuts - I wanted something that resonated with that style. I wanted this shop to look like you'd just walked into a barbershop in the 1920s Chicago. Everybody's in a shirt and tie and aprons, and obviously that service goes with the era.
"One of the nicest things about this city is the fact that it kind of just feels like a big village."
Here at Savills we do hot towel wet shaves and hot towel beard trims, which obviously involve hot towels and cold towels. We then moisturise and use aftershaves and use all the old-school traditional techniques. We use a traditional 14-point stepped shave, using a straight razor – it's traditional in the sense that it's straight, but for hygiene reasons we use a disposable blade.
We also do hot towel beard trims – it's the same process but with hot towels. We offer classic haircuts as well as modern haircuts – including long hair and textured stuff as well. Classic haircuts are what we're known for.
(👆 The shop had some rather loud customers earlier this year)
The first thing you see when you walk through the door is this reception area with all the products. We try to make it a 'one-stop man shop, so we're not just about the haircuts and the shaves. We're trying to provide everything – so there's all sorts of hair tonics and beard oils and balms and hair products and all kinds of things. Then you'll be greeted by one of our assistants who will take your name if you've made an appointment – we also do a walk-in service as well – then you'll be seated on our bench waiting for the next available barber. There's free coffee and tea and whatever you want is on-tap.
Customer service is really important to us. We're not perfect – nobody is, but we're striving to do right by our customers, really. I'd say the service is one of the things highest on our agenda, and also the quality of the haircuts. As an educator myself, we educate here in the shop, so we do academy courses here and we get people coming from all over the world.
We've had people from Australia and New Zealand, Argentina, Chile, China. Education is paramount, so I instil that in the barbers that work for us. No matter which chair you end up in, you're going to get the same high standard of haircut.
Not a lot of people know that we teach at our academy here too. People that attend are all qualified hairdressers and barbers – we don't do courses for novices.
It's not something that we really shout about too often, other than the free haircuts because we need the models for the training. People are travelling literally from the other side of the world just to come and spend three days training with us, which is bizarre when you think about it. I still find it really weird and have to pinch myself – people are spending more time on a plane/train/bus/whatever mode of transport to get here than they actually are on the course for three days.
*
One of the nicest things about this city is the fact that it kind of just feels like a big village.
Everybody knows everybody, you know what I mean? Complete strangers are getting on a bus next to people that are doing their daily commute and striking up conversation with people.
I get it a lot when people come here for the academy because they're coming from huge distances. They always come back in the shop the next day saying that the people of Sheffield were really helpful and were going out of their way to try to tell them where they should go for something to eat or what they should have to eat – places they should try – giving them directions.
*
It's competition time!
Know someone that could do with a cut or a trim? Maybe you have a pal who deserves a treat this Christmas. Comment their name on this Facebook post and they could win a Proraso shaving kit containing: shaving soap, shaving cream, and aftershave balm – or if they don't shave, a selection of expert beard products. They'll also win a Copacetic (created by Savills!) paste, clay, cream or pomade, as well as a free service, be that a beard trim or haircut!
The small print: this prize draw will close on Monday 17 December at 6pm. Users must be following Alive After Five to be eligible. For further information on competitions at Alive After Five, click here.