#FiveAfter5 With La Biblioteka
La Biblioteka is a quaint little bookshop sat in the centre of Pinstone Street. Packed to the rafters with colourful curiosities, it specialises in international independent magazines and books.
This is a place to go and be inspired. And if you're not sure where to start - just ask Alex. He's always got plenty of recommendations.
"La Biblioteka has become a platform for people of Sheffield to connect with their interests. We're happy to let people flick through our magazines before purchasing so they can see if it's to their taste!"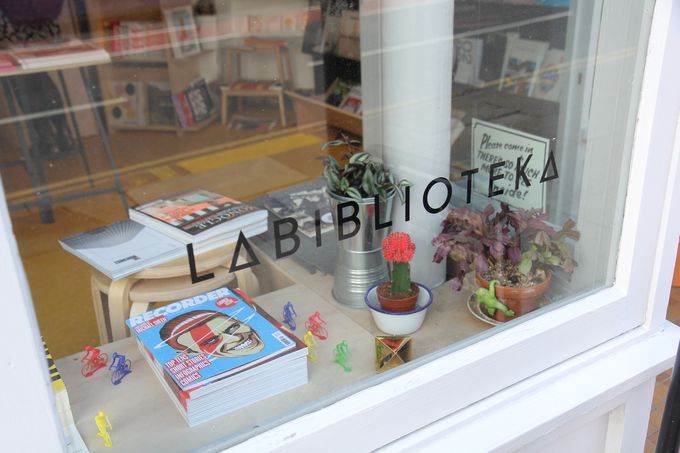 The perfect space in an ideal place
Finding the right premises isn't always easy, but for Alex, this two-floor building at 70 Pinstone Street made perfect sense.
Not only is La Biblioteka right in the heart of the city between Fargate and The Moor, but as a former architect, Alex saw real potential in the space.
"I chose to expose the original, honest features of the building so people can get a sense of its history."
He's really made the most of what room he had available. On every wall and every table you're guaranteed to find something you'll want to pick up. And just when you think you've found your favourite read, head up the narrow staircase to find more!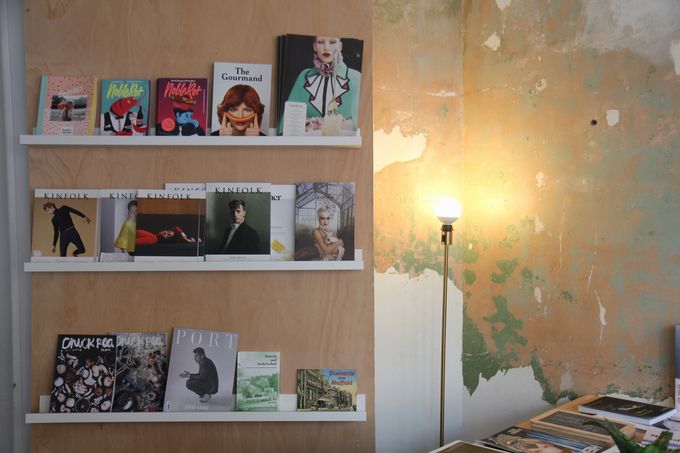 Finding a niche
It was Alex's fascination with magazines that inspired him to set up his own business.
He started out with a magazine stall at Design Week, but soon realised there was a market for an independent bookshop that also stocked speciality magazines in Sheffield city centre. And so La Biblioteka was born.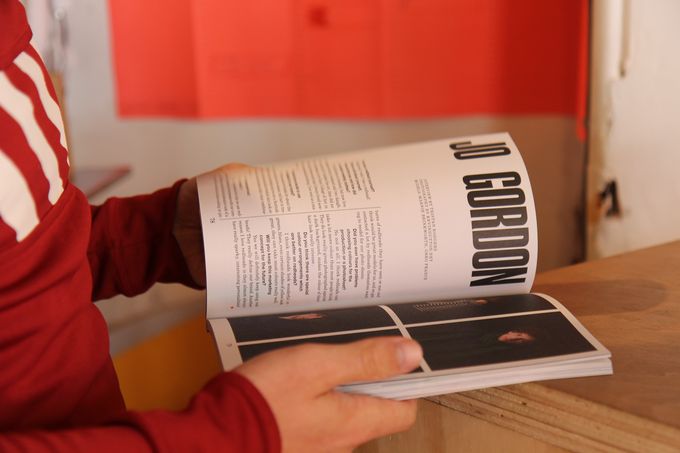 Inspiring local book lovers
La Biblioteka has become a real hub for people of all ages and backgrounds, who use the space to be inspired and pick up magazines and gifts they won't find anywhere else.
"We love providing a space for locals to come and be inspired. We provide a wealth of indy prints so people can pick up a unique read for themselves, or as an unusual gift."
They stock everything from a magazine dedicated to redheads, to the Danish cycling magazine Soigneur, which is on its fourth international edition and flies off the shelves.
Love design? Alex recommends Dirty Furniture, which takes a look at the relationship between people and their furniture when it leaves the showroom. There's even a magazine that merges football and fashion!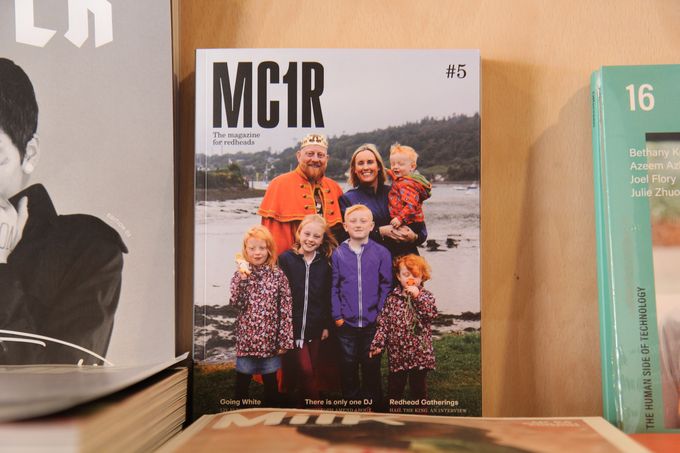 Our top picks
We couldn't help but do some window shopping whilst interviewing Alex. Here's what caught our eye.
Do Bee-keeping. The secret to happy honeybees.
Our love of bees drove us to picking up a handy guide book on how to be a beekeeper, which comes from a whole selection of 'how to' guides, including one on how to make the best sourdough.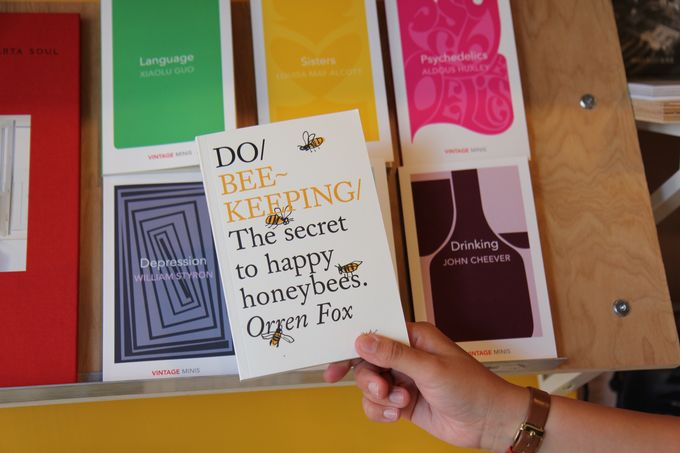 Oh Comely
We were also drawn in by the striking, glossy cover of 'Oh Comely', a women's magazine containing just about everything including food, recipes, film, fashion, music, art and culture.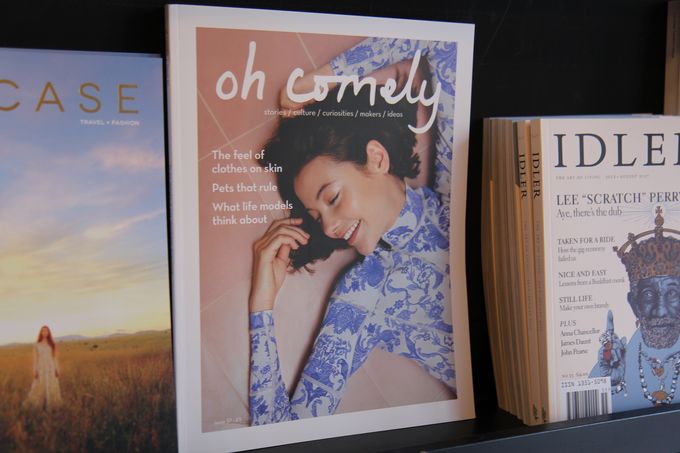 Gifts, galore!
These La Biblioteka pin badges are perfect for the book lover in your life, and are just one of many small, quirky gift ideas they have to offer.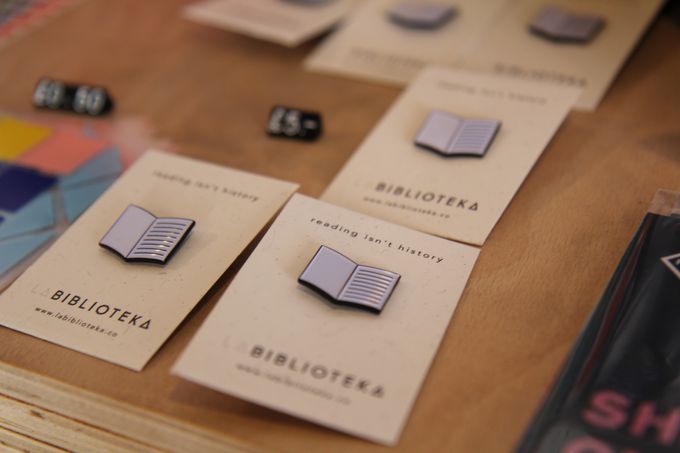 Tell us how you're Alive After 5?
Alex recommends checking out some of Sheffield's finest coffee haunts to make the most of early evenings in the city centre. Tamper and Ink & Water are among his favourites!
La Biblioteka is #AliveAfter5 and open til' 6pm Tuesdays and Wednesdays, and until 7pm on Thursdays and Fridays.