#FiveAfter5 with Beer Central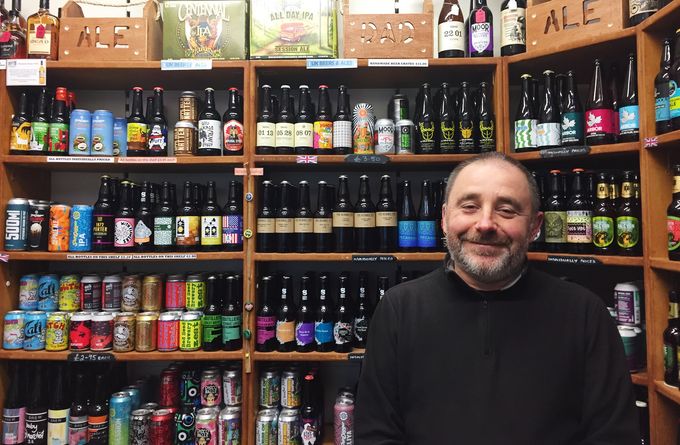 Beer Central is one of Sheffield's many hidden gems and it's one you'll want to find if you're after unique and great tasting craft beers and real ales in the heart of the city. A pipe dream of co-owner Sean Clarke's, all 3m² of Beer Central has found its home in The Moor.
"In the last ten fifteen years I've really gotten into beers. I used to get frustrated that living nearby to Sheffield that I couldn't always get the beers that I wanted. Although there were already a couple of bottle shops in Sheffield, there was always a little bit of a fear that they couldn't stock certain beers because they were too expensive or rare."
Instead of trekking to the bottle shop and bar House of Trembling Madness in York for his beer fix, it was as if the stars had aligned for Sean when he and his wife Deborah finally plucked up the courage to open up their own place.
"We both used to work in the travel industry and when Deborah was made redundant, we both fancied doing something else. I got frustrated that I couldn't quite get the beers that I wanted and felt that Sheffield was a real city with great potential beer-wise. Sat in the Sheffield Tap one evening moaning (again) about the lack of beers in Sheffield, I thought: I'm going to have a go at this myself!"
After initial research, Sean and Deborah were led to The Moor Market and in November 2013 (on The Moor's inaugural day), Beer Central was born. Almost immediately, people started buzzing around the concept and thanks to the power of social media, response to the new business was extremely positive.
"Four and a half years have flown by. Since the first four weeks it's been a massive learning curve, which got us to grow up quick and realise that we could be confident in what we were doing. Initially I was ordering small amounts of things here and there – being cautious – but with a lot of hard work we got through it and have become extremely popular with beer lovers.
"It's really corny, but we meet people that love beer and we become friends, and that's incredibly rewarding – Sheffield has a real strong network of real ale and craft beer drinkers and it's great to be part of that team. We're constantly evolving with new customers, new brewers, new pubs and new bars."
Sourcing the UK and the world's very best in craft and real ale beers in a bustling covered market, Beer Central is fortunate to be able to source and sell such rare and sought-after beers. Its customers are extremely committed to drinking the very best of the brown stuff, and aren't at all phased by the small yet perfectly-formed appearance of the shop.
"At 3m², people always turn up and are shocked by our size. Coming in you can expect a smile, and 400+ beers crammed into our tiny little space. There is however room to browse. Have a chat with us and see what's on offer – there's lots of information on the pretty bottles and cans. We can also give honest advice on what you're after."
Plenty of choice
With a broad selection on offer, Beer Central offers a nice break-up of real ales and perhaps more traditional styles, as well as some more modern craft beers from some of the best brewers in the UK and the world. You'll see young brands like Cloudwater and Omnipollo alongside local favourites like Kelham Island and Bradfield.
With cider and a range of mead (honey wine) on offer too, beers start from upwards of £2, right up to some extremely rare finds costing £18-plus!
"In a small space, we cover all spectrums – often bottle shops have to choose one particular style – either real ale in a more rural setting or to sell craft beers in more urban environments. Because we're in a market in the city centre, we get both customer types here. We love the contrast in customers that we get coming in and have had Norwegian, Chilean, Australian, French, Venezuelan Australian, South African people coming to our little shop to buy their beers."
With primary focus understandably on the range and quality of beer on offer at the shop, Sean isn't too price-conscious. Getting the best beers available and selling to those who are willing to pay that little bit extra is what Beer Central values. If customers are wanting better value or deals, Sean and his team are more than happy to direct them elsewhere.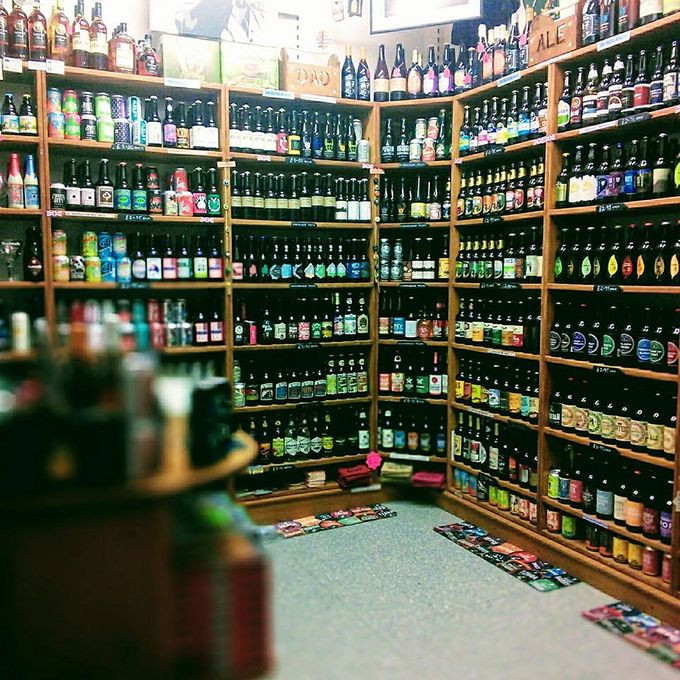 "Supermarkets can't compete with us - we can get beers that they can't access and we're responsive. We try and get the most exciting releases nice and quickly to our (extremely savvy) customers. We're independent and quick on our feet."
Pro picks
Sean's favourite beer of all time is Omnipollo's iconic Noah Pecan Mud. The bright smiley face is easily spotted on a shelf full of busy labels and is famous in craft beer circles. The Swedish brewer is an 11% dark stout, with notes of chocolate, pecan nuts and brownie – a sweet pudding beer to complete the evening with.
"Context is important for enjoying different beers. Drinking things in the right places at the right time definitely helps.
"Since we opened, the three top sellers in the shop have been Bradfield Blond, Kelham Pride of Sheffield (that's particularly popular for people buying gifts) and Thornbridge Jaipur. They're all dependable and reliable. Other beers will sell out in minutes – it's the rare beers that're very sought after."
Get involved
With a monthly bottle share at various locations across the city, the next is hotly anticipated. Be sure to follow Beer Central on Twitter, Facebook and Instagram to be among the first to hear about upcoming events, as well as the fresh new beers in stock – not forgetting their late summer brew, which will be announced online soon. Keep your eyes peeled!
Alive After 5
As owners Sean and Deborah don't live in Sheffield, most of their time its spent commuting. If they're sticking around in the city after shutting up shop at 5:30pm, they're heading down to The Rutland pub, Beer Engine or Sentinel – for market research, of course!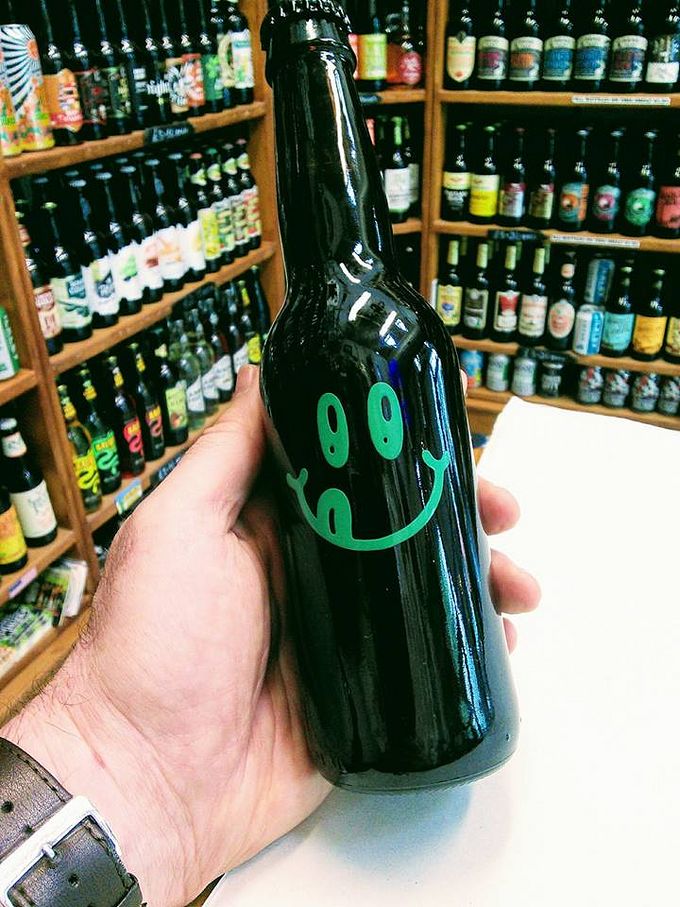 Beer Central is #AliveAfter5 and open 'til 5:30pm Monday to Saturday.