Get Glam With Kiko Milano's Top Tips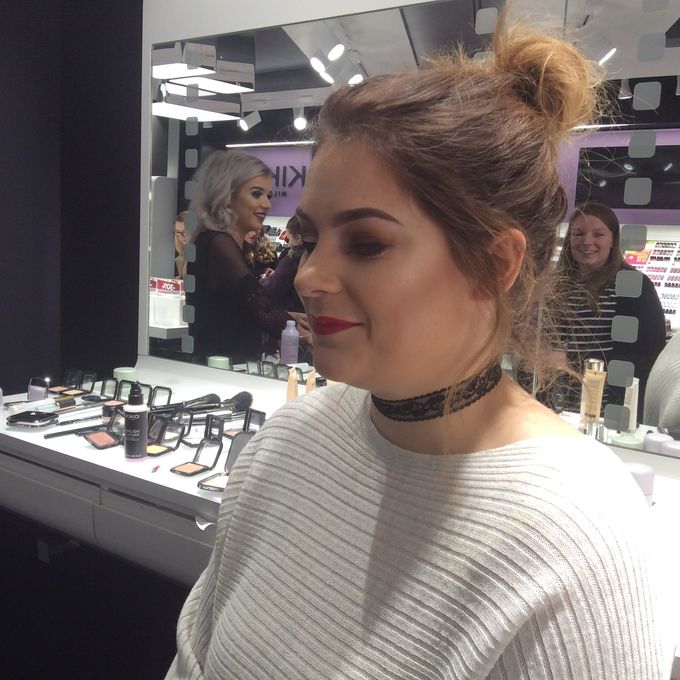 Whether you're going out for a meal with your other half or spending the night with friends, make sure your make-up is on point with Kiko Milano's top tips from their masterclass.
Beautiful brows
Sculpt out the brow from underneath using a pencil
Draw upwards to create hair strokes for a natural look
Use concealer and a straight flat brush to go round the brow and create definition
Set the eyebrow and keep the hairs in place with brow gel over the top
Awesome eyes
Start with an eye primer base to make sure your eyeshadow stays on all day
Use a soft brown eyeshadow as a transition colour above the crease to blend out
Use a darker colour in the crease to really make your eyes pop
With a flat brush, pat your chosen colour onto the eyelid, using shimmer for some extra glam
Correct any mistakes with concealer and a straight, flat brush – especially with winged eyeliner
Fantastic face
Always start with a primer to keep your foundation in place and make it last longer
Use concealer under your eye to blend the eyeshadow you've used
For a heavier look use cream contour with powder on top, or for a softer look, just use powder
Use a fan brush for the highlighter – spray the brush with fixing spray for a bolder appearance
To keep your make-up in place, use a finishing spray all over
Luscious lips
Line your lips first to create an outline – start at the cupid's bow
Fill in the rest with your desired lipstick and correct any mistakes with a straight flat brush and concealer
Hot products
Wondering what products to use? Wonder no more! Here's a list of what the Kiko staff recommend.
Brow gel mascara
Water eyeshadow 208
Highlighter
Make-up fixer spray
Natural concealer
Neutral eye base
Precision eyeliner
Everlasting lip liner
Sculpting touch contour stick 200
Fan brush 12
Flat straight brush 61
Blending brush 56
Contouring brush 11