Eyeye: Free Hot Drink When You Book an Appointment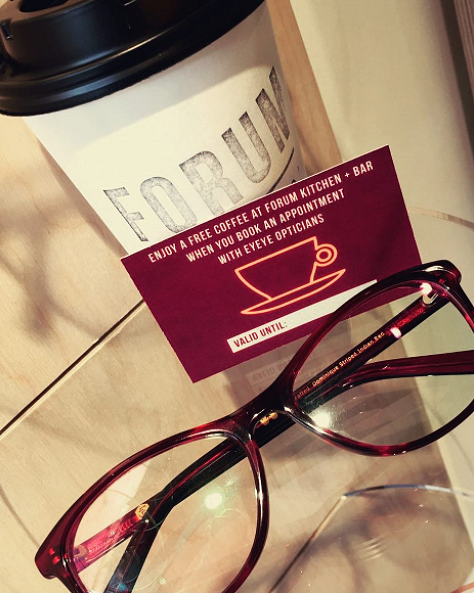 Haven't had an eye test recently? Well, Eyeye Sheffield have just the incentive, as they're offering a free hot drink to anyone who books an appointment.
Yep, that's right, go get your eyes checked out and you'll be treated to a hot drink from Forum over the road. They're also offering loyalty cards at the moment, so there's even more potential to grab yourself a complimentary cuppa!
Eyeye promises its customers all-in-one pricing and an unhurried service, making it the go-to place for specs in Sheffield. And who doesn't love a freebie? We know where we'll be going the next time we need an eye test!