Alive After 5 advent calendar – Simmonite's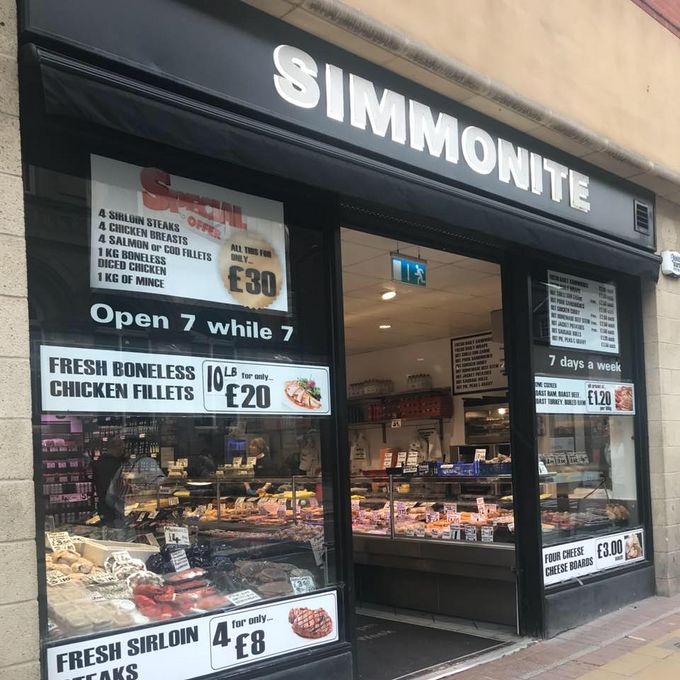 Welcome to Alive After 5's advent calendar, the ultimate guide to grabbing Christmas by the baubles in Sheffield. Every day in December we will be bringing you gift inspiration, entertainment options and places to find festive food and drink, so you can enjoy Sheffield after 5pm during the Christmas period.
If you love Christmas in Sheffield, look out for a copy of This Is Sheffield at Christmas, which can be found at businesses, tourist spots, and transport points across Sheffield, including the Winter Garden.
17 December – Simmonite's
Established in 1946 at Castle Market, Simmonite's moved to Division Street four years ago and is the perfect spot to pick up top quality, fresh produce on your way home from work.
Whether it be meat sourced from just a few miles up the M1 in Huddersfield, fish fresh from Hartlepool or something from Simmonite's range of homemade samosas, quiches and other baked goods, with Simmonite's open until 7pm there's always a chance to grab something delicious for tea.
This Christmas, Simmonite's is offering customers a great deal to get all the Christmas essentials. Simmonite's Christmas package includes 2KG English beef, 2KG English turkey breast, 2KG gammon or pork, six sausage, bacon and eggs, four family- sized pork pies, four cheeses and ten pigs in blankets for just £50, a Christmas bargain! Pre-order yours by calling 01142754666.
Simmonite's is open 7am – 7pm every day.