Alive After 5 Advent Calendar – COW Vintage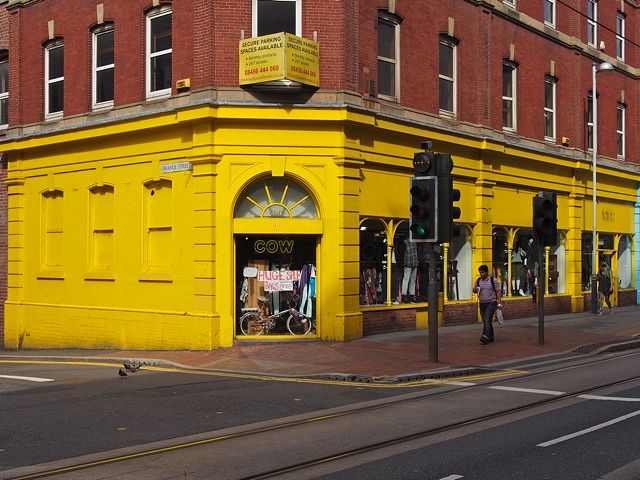 Welcome to Alive After 5's advent calendar, the ultimate guide to grabbing Christmas by the baubles in Sheffield. Every day in December we will be bringing you gift inspiration, entertainment options and places to find festive food and drink, so you can enjoy Sheffield after 5pm during the Christmas period.
If you love Christmas in Sheffield, look out for a copy of This Is Sheffield at Christmas, which can be found at businesses, tourist spots, and transport points across Sheffield, including the Winter Garden.
4 December – COW Vintage
COW Vintage is West Street's haven for all things fashion, and with party season well and truly here, we thought we'd delve into their vintage delights on day four of the Alive After 5 advent calendar to see if we can discover the perfect Christmas outfit.
At COW it's all about the unusual, the vintage and the cool. Taking a peek at their latest stock, gold is in for the festive season, and of course, no December goes by without a touch of sparkle hitting the shelves. It may be winter but that doesn't mean you've got to ditch the rainbow colours of festival season, rainbows are in and they're everywhere, from jumpers to jackets, shoes and accessories.
Being a vintage shop, COW is full of unique, one off pieces that you won't find anywhere else. To find the perfect Christmas fashion you need to head into store and explore the racks. COW is open until 6pm weeknights.