Alive After 5 advent calendar – APG Works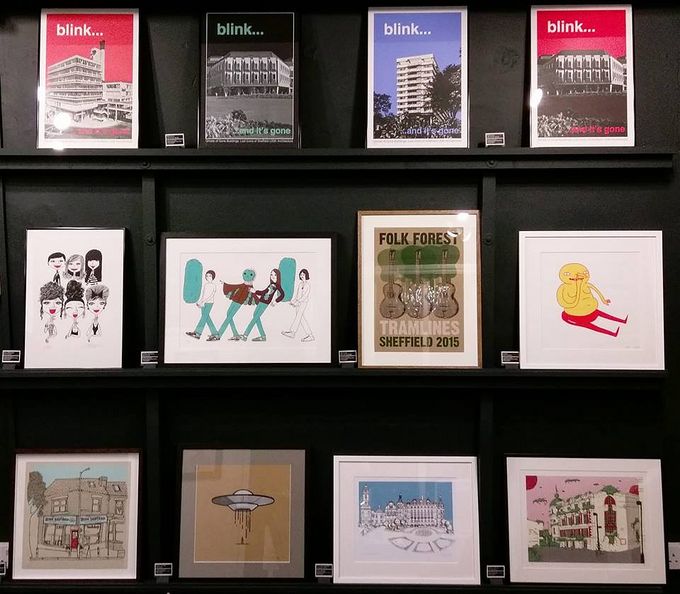 Welcome to Alive After 5's advent calendar, the ultimate guide to grabbing Christmas by the baubles in Sheffield. Every day in December we will be bringing you gift inspiration, entertainment options and places to find festive food and drink, so you can enjoy Sheffield after 5pm during the Christmas period.
If you love Christmas in Sheffield, look out for a copy of This Is Sheffield at Christmas, which can be found at businesses, tourist spots, and transport points across Sheffield, including the Winter Garden.
6 December – APG Works
APG Works has made its home in an old cutlery factory on Sidney Street. APG is more than a gallery, the studio is a place to find art and artists, at work and exhibiting.
This Christmas, APG Works is opening until 7:30pm on Thursdays, that's two hours extra hours to collect, order and browse the gallery's huge range of framed original screen prints. There are also a few gems that are only available instore, so it's well worth a visit!
APG Works stocks prints from some of Sheffield's most well-known artists, including Kid Acne, Phlegm, Martin F Bedford, Tom J Newell and more. There are prints themed around the city, some featuring much-loved buildings of time gone by including the hole in the road and Grosvenor Hotel, text based pieces and more abstract prints.
As well as selling and producing screen prints, APG Works offer picture framing, digital print, giclée reproduction, canvas printing, posters and t-shirt printing.
APG Works is open till 5:30pm weeknights, with the exception of Thursdays, when the gallery opens until 7:30pm.