Where to try new beers in Sheffield city centre this Tryanuary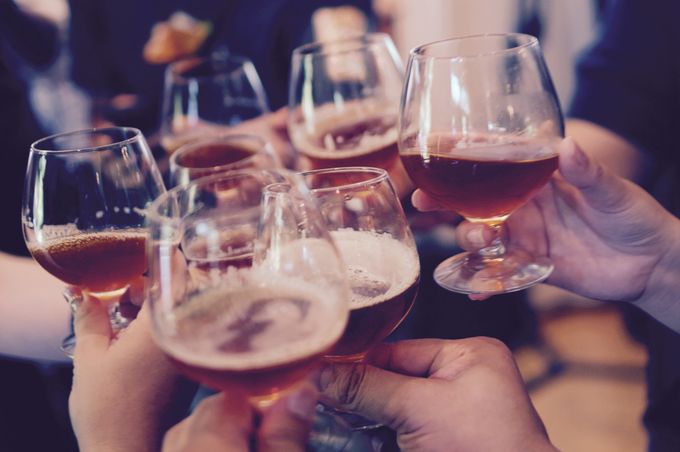 Want to support local businesses and try new things in 2018? Then give Tryanuary a go.
Set up in 2015, Tryanuary was created to encourage beer fans to support independent breweries, pubs, bars and other retailers during those tricky few weeks after Christmas when customers prefer to hibernate, or partake in dry January, after the festive season.
But here in Sheffield, self-proclaimed real ale capital of the world, January isn't a month of lime and sodas, it's the month to get out there and discover new keg, cask, bottle or can of beer. Here are a few of the city centre pubs taking part in Tryanuary.
Beer Central
The Moor Market's own little beer paradise, Beer Central has something for every beer lover, and new beers arriving all the time. Sean and the team at Beer Central are incredibly passionate about beers, and will take the time to make personal recommendations based on taste and preference. Pop in this Tryanuary and pick a few to try at home, Beer Central is open until 5:30pm.
Head of Steam
To celebrate Tryanuary, Head of Steam in Tudor Square is giving customers an incentive to try something new and offering 25% off selected beers throughout the month.
The Bath
The Bath Hotel on Victoria Street is giving punters money off a different beer each week during Tryanuary to encourage people to try something new and different during the month. For the first week of the month they will be offering 10% off Siren Craft Brewery's Calypso – a Berliner wiesse. They are also premiering Predjama, the latest beer from Thornbridge Brewery.
Brewdog
Devonshire Street's beer haven Brewdog is supporting Tryanuary and hosting a series of fantastic events during January. From a tap takeover with Stillwater Artisanal on 18 January to a Friends quiz on 23 January and 241 pizzas on Wednesdays. Pop in and discover something new!
Devonshire Cat
Abbeydale Brewery tap The Devonshire Cat always has a huge range of beers on, so if you're after something you haven't tried before this might just be the spot. With both the cocktail and food menu also featuring beer, there's no better place to fully commit to Tryanuary and try beer in many forms.
Sheffield Tap
Based at Sheffield train station, the Sheffield Tap has a couple of new brews on to celebrate the new year. Both from Thornbridge Brewery, The January Brews and Predjama join the Sheffield Tap's ever changing line-up of beers. Next time you're travelling by train, pop in for a pint on the way.