Where to find the best burgers in Sheffield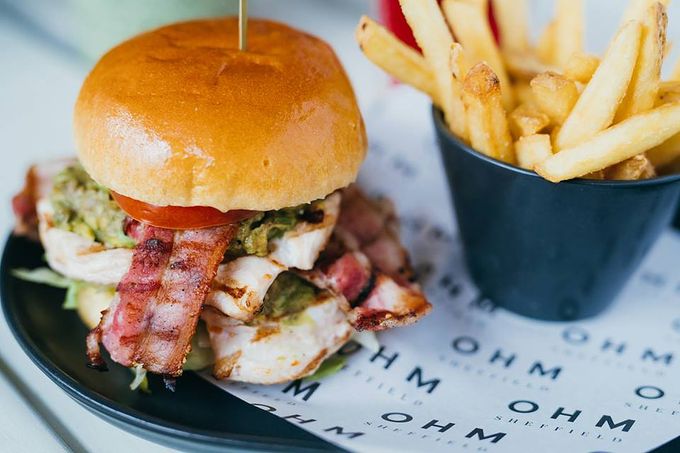 Who doesn't love a burger? The Alive After Five team are pretty partial to one. Read on to see where's best to pick one up in the city centre tonight.
Make sure to use #SheffAfter5 to share your burger shots with us!
Gourmet Burger Kitchen, The Moor
Expect nothing less than what it says on the tin at GBK. With a whole host of different burger fillings at your disposal, we're not even joking when we say it'll take you a good 10 minutes to get through the menu. With beef, chicken, lamb, buffalo, bean and falafel patties, all taste buds have been considered at this burger joint in The Moor. Diet starts tomorrow, right?
Head of Steam, Tudor Square
Another spot in the city where you'll be spoilt for choice when it comes to food sandwiched between two burger buns, Head of Steam has quite the selection of burgers to help you do the dish justice. Fancy yourself some spice? Try the spicy southern fried chicken burger and relish in that wasabi mayonnaise heat. After something a little greener? Try the spinach and falafel burger with chickpea dahl and salsa. And if you're feeling extra hungry for meat, tackle the 'Full Head of Steam' burger: two 4oz Röad Crew beef and chilli burgers loaded with onion rings, smoked bacon, Monterey Jack and chilli jam. All burgers at Head of Steam come with giant beer-battered onion rings, baby gem lettuce, tomato, relish and fries – get in my belly!
OHM, West One Plaza
Ready and waiting for you in West One Plaza, OHM will sort you and a pal (or just you if you're really hungry) out. With regular two for one burger offers (check it's socials to see when) and a fresh new menu, why not give the new 'peri peri chicken pitta a go? Or what about the 'New Yorker', which comprises of a 6oz beef patty, pastrami and American-style mustard with garlic mayo? At OHM you'll eat pretty 'darn well in the city tonight! Check out the menu to plan your tea.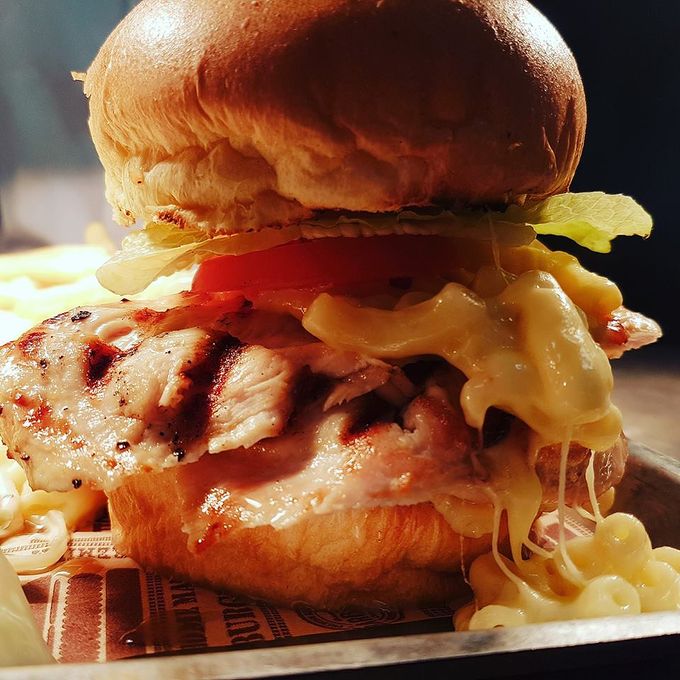 Revolucion de Cuba, Mappin Street
Find this Cuban haven just off West Street and enjoy some Latin-inspired burgers tonight. With the Cuban cheeseburger (Manchego and cheddar cheese on either Jerk fried chicken or 8oz steak burger), Cuban hot burger (jalapeños, spicy rum sauce, Manchego and cheddar cheese over your burger of choice) and quesadilla burger (hand-pressed burger with mozzarella, hot chilli cheese, spinach, spiced sugar and serrano ham, in a quesadilla topped with pico de gallo) you're bound to find your match. Plus, they all come with fries and rum (yes, rum) mayonnaise. Yaas.
Unit Sheffield, Headford Street
These guys don't mess about when it comes to burgers. The halal gourmet burger joint serves up pretty much the burgers of your dreams, with gluten-free and vegan options available too. Order a freakshake and a pizza burger; beef patty topped with mozzarella cheese, pepperoni and oregano and you'll never want to go anywhere else for your burger fix!
The Common Room, Devonshire Street
Saunter on down to Devonshire street tonight and you could be sinking your teeth into a burger stack at The Common Room. 'For the hungry souls' of Sheffield, these burgers aren't for the faint-hearted, and are compiled of various different meats, all piled up and ready for consumption. With southern fried chicken dishes as well as plenty of vegan choices (the 'Mockin' Bird Katsu' looks delish), plus the option to go vegan on some meat burgers, The Common Room has all bases covered. If you've still got room, try some of its dirty fries too – game-changer!
Bungalows & Bears, Division Street
Another top burger joint on Division Street, Bungalows & Bears has a quality line-up of burgers that will have you drooling over your phone as you read the menu. Top marks for the vegan 'New Age Hippy' burger, comprising of aubergine and harissa patty with smoked tomato hummus – something a little less ordinary for the vegan palette! You can also build your own burger and stack up those tasty fillings or even customise burgers off the menu – the choice is all yours.