Where to celebrate National Cake Day in #SheffAfter5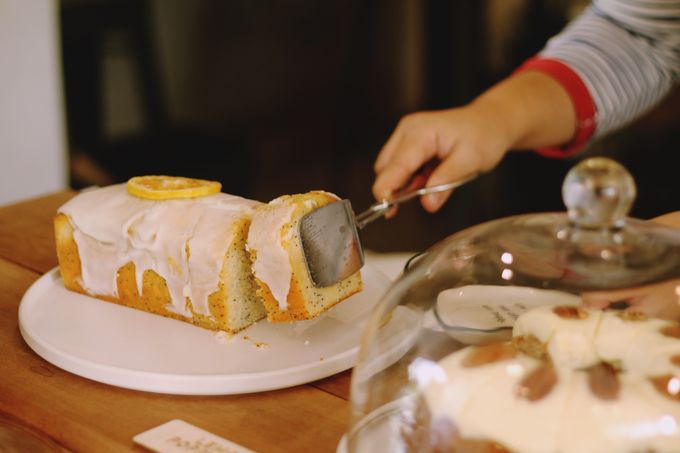 Celebrate one of the world's most diverse and let's be honest, most delicious foods today in #SheffAfter5 – here are just five spots in Sheffield city centre where you can tuck into cake this National Cake Day. Don't need a national day as an excuse to eat cake? Consider this our top five places to appreciate cake all year round in #SheffAfter5.
200 Degrees, open 'til 8pm
Sheffield's newest addition and already a favourite spot for many who are popping in to town, head to 200 Degrees on Division Street for a cup o' Joe and a hunk of cake to keep you toasty this wintry evening. With a fresh (and huge) selection of homemade cakes, traybakes and more - with plenty of options for vegan or gluten free diners, 200 Degs is a pretty prime spot.
Ink & Water, Fitzwilliam Street, open 'til 7pm
Stocked up and ready to feed you with all the best cake-y treats from The Harland Café and 4eyes Patisserie, Ink and Water will have you whiling away the chilly evening tucked away in one of its cosy corners (nibbling on a slice of cake, obviously).
Birdhouse Tea Bar & Kitchen, open 'til 10pm
Famous for its brilliant bakes, brunches, teas and puds, why not try a tea-infused cocktail, or even add a glass of vino to the cake combo to enjoy National Cake Day in true #SheffAfter5 style? Open until well into the late evening, sit back and wind down after a manic Monday.
Café Rouge, St.Paul's Place, open 'til 10pm
Wave goodbye to cyber Monday, or what we like to all any other Monday, at Café Rouge this evening, where today only you can #treatyourself to a slice of cake and a coffee for less than a fiver (£4.95).
Wherever you end up this National Cake Day, be sure to use #ShefAfter5 to share your cake shots with us – the team loves a good doorstop slice (or three!).