THOR's tipi bar returns to Sheffield's Peace Gardens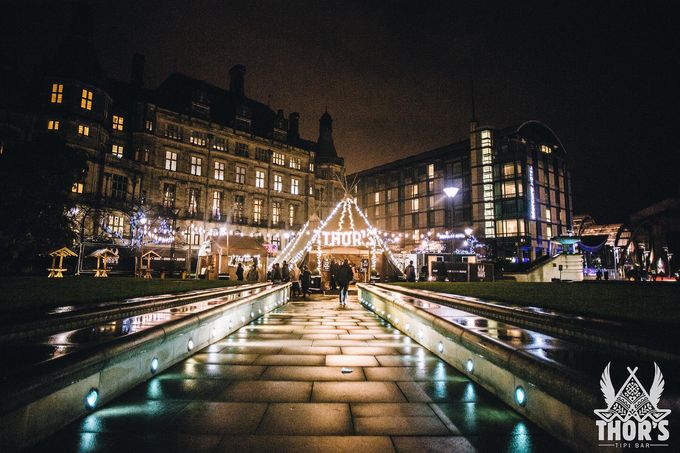 Following its huge success last year, on 22 November, THOR's tipi bar will return to Sheffield's Peace Gardens.
In 2016 more than 50,000 people visited the bar, which provides a cosy winter retreat for Christmas shoppers, visitors and families alike.
Two linked canvas tipis will form the bar, festooned with lighting and decked out with wooden tables and benches, cosy furs and an open fire pit. An outdoor heated area will allow customers to soak up the festival atmosphere whilst watching the hustle and bustle around them.
Abbeydale Brewery will be serving lagers and draft ales alongside THOR'S guest beers, mulled wine, and hot cider. A hot chocolate station allows kids, big and small, to choose a topping for their homemade chocolate treat. One of Sheffield's favourite street food vendors, The Gravy Train, will be making its debut, bringing its classic poutine-inspired menu to the event.
Maria Farrugia, co-founder of THOR's, said: "We are really excited to be returning to Sheffield and are confident that this year will be even more spectacular. So start your festive season in style and join us to enjoy a unique atmosphere under candlelit canvas, with a roaring log fire and the perfect festive atmosphere."
THOR'S tipi bar will be open from 10:30am to 11pm daily from 22 November through to 31 December 2017 (closed Christmas Day). For details visit www.thorstipi.com or call 01653 610029.
Before you enjoy your evening at THOR's explore Sheffield's Christmas Markets, with more than 50 stalls, you're sure to find gifts for all the family.