The Devonshire Cat: Our Top Picks
Last week the Dev Cat opened its doors after a full refurb, and we have to say – it's looking fabulous. Complete with an updated menu, we were lucky enough to sample their new dishes. Here's our top picks:
Drinks
We kicked off the night with a pint of Aspall Cyder, which we'd definitely recommend.
If beer is more your thing, the Chipotle Porter is packed with fiery flavour. With notes of chocolate and chipotle (sounds crazy but tastes amazing), it is silky smooth with just enough heat to warm up you up on a winter evening!
Searching for cocktails? You're in luck! There's plenty to choose from and the staff are happy to make recommendations. If you prefer sour over sweet, the Godfather II is the one for you; amaretto, whiskey, pineapple and more. Delish!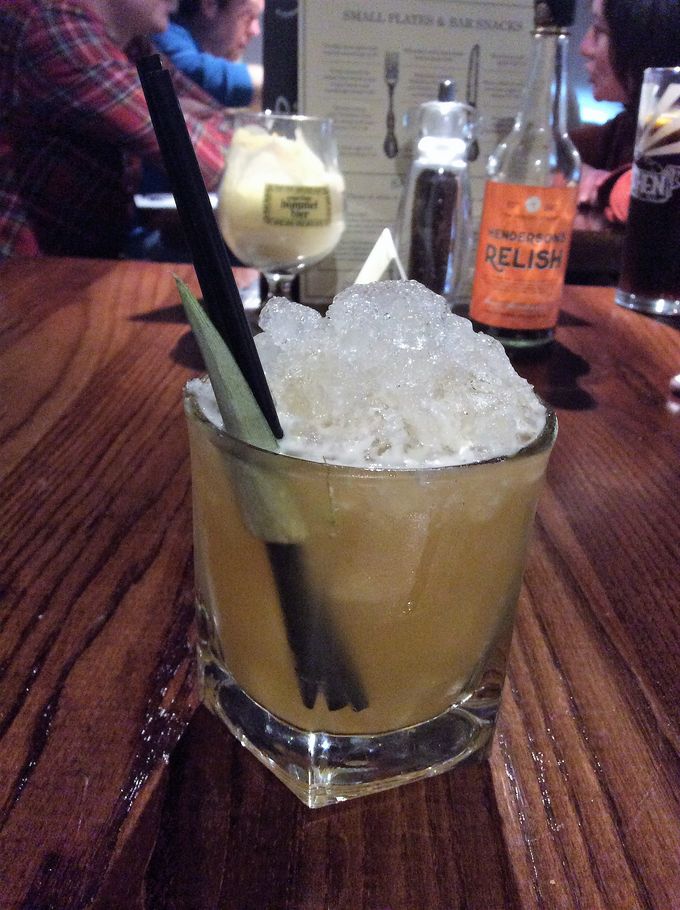 Starters
For starters, we opted for a comforting chicken liver pate, served with toasted sourdough and pickled red cabbage - suitably festive and absolutely delicious. We also tried the whitebait served with homemade lemon mayo, which is sure to be a hit with fish fans!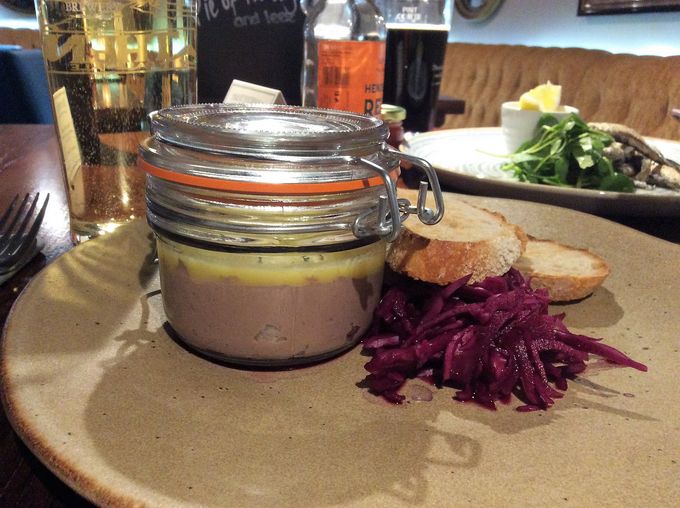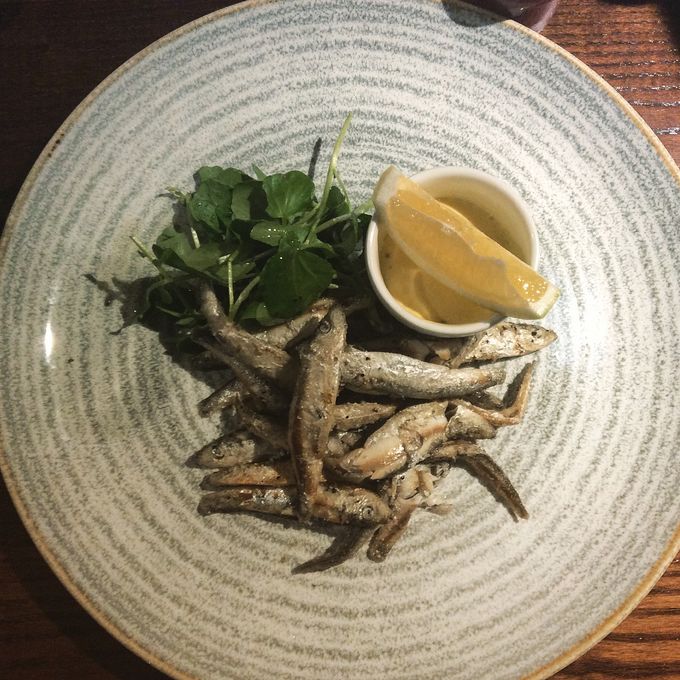 Mains
We love local produce, so the slow-roasted super-tender Moss Valley pork belly was a natural choice. Served with smooth and creamy mash, tender-stem broccoli and homemade apple sauce, the extra surprise of black pudding and crackling really hit the spot.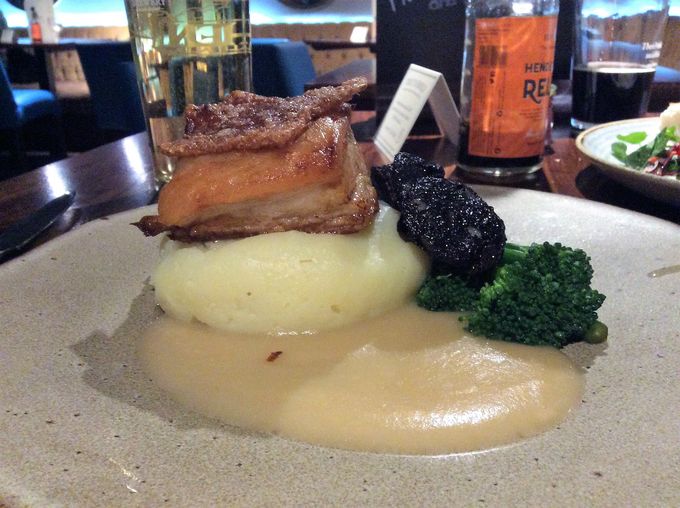 There was no overlooking the burgers on the Dev Cat's new menu. Delivered on a toasted bun with relish and hand-cut chips, it was so big we needed to cut it in half to tackle it. Our verdict? Juicy with perfectly cooked chips.
Can we go again?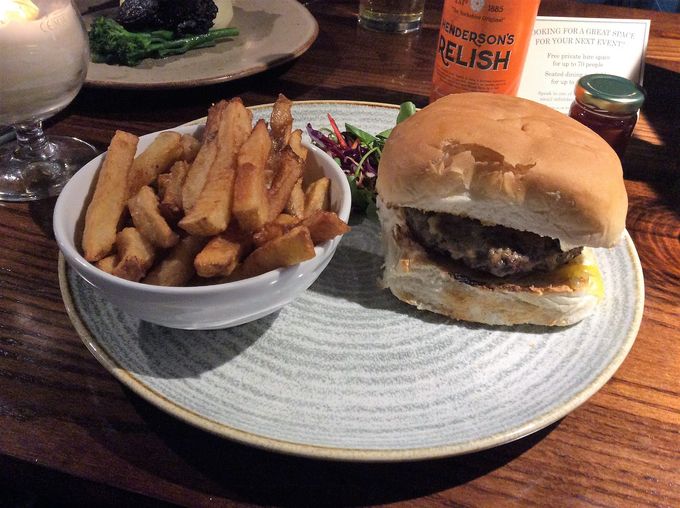 Desserts
After our starter and main we were pretty stuffed - but there's always room for dessert, right?
If you're a chocoholic, we'd definitely recommend the dark chocolate stout mousse! Complete with an orange marmalade topping and salted caramel digestives, it was pure heaven.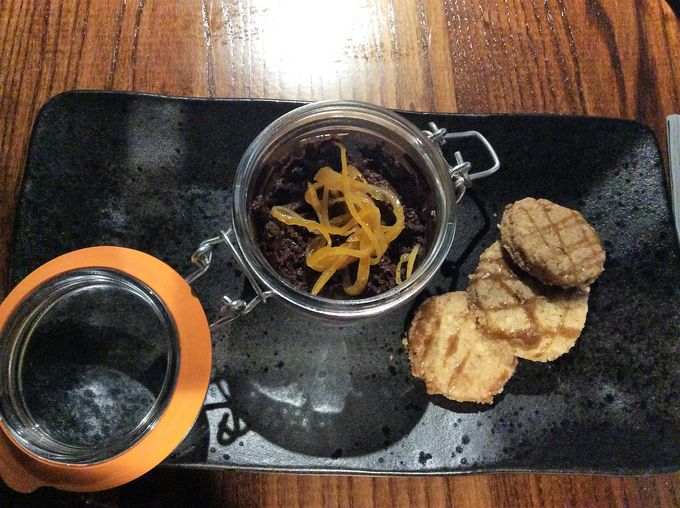 Not a chocaholic? No problem! The pumpkin pie with pistachio brittle, homemade marshmallows and Bradwells vanilla ice cream is just the right amount of sweetness – it was the perfect to end to our meal.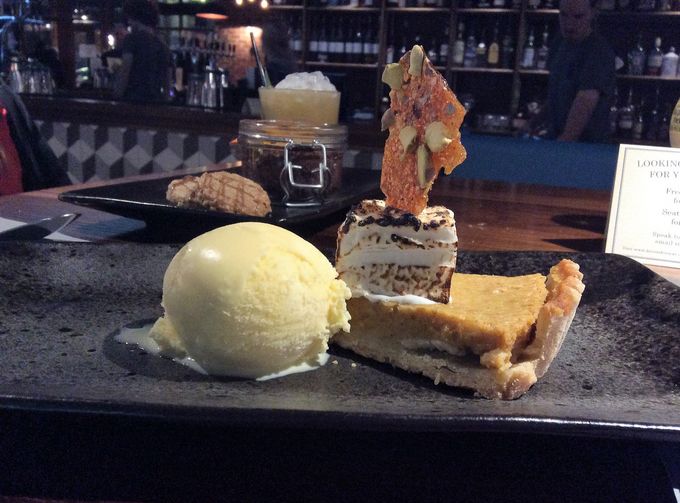 Haven't visited the new Dev Cat yet? It's time you paid them a visit!