Sheffield restaurant's pizza among UK's best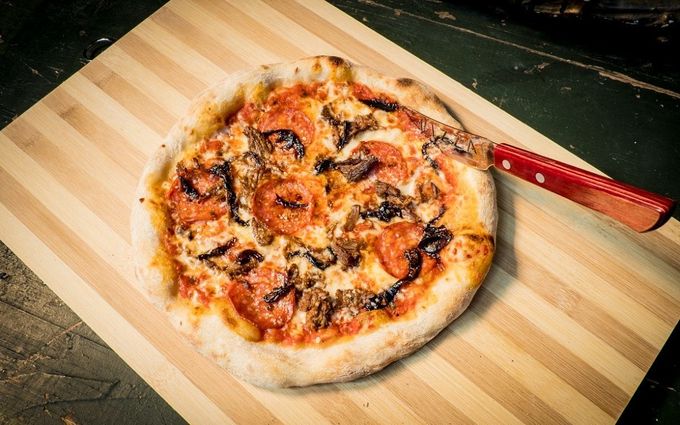 Craft and Dough, which has restaurants on Campo Lane and in Kelham Island, has been recognised for serving one of the best pizzas in the UK at the National Pizza Awards.
Craft and Dough's Crafty Cuts pizza, which is topped with braised beef, pepperoni, balsamic red onion, mozzarella and parmesan, was one of 16 finalists that battled it out for the accolade of the best pizza in the UK.
Held on 3 October in London, the National Pizza Awards saw chefs from around the country showcase their skills. Craft and Dough's Neil Shelley represented the restaurant in both a signature round, where chefs prepared their own bespoke recipes, and a technical round, in which he cooked a pizza using ingredients given to them on the day.
Of course, in Sheffield we know how great Craft and Dough's pizzas are, but it's great to see the Steel City receiving national recognition. The restaurant's menu is updated seasonally, and uses the city's best ingredients – Henderson's Relish and goats cheese pizza, anyone? A great selection of craft beer and a fabulous cocktail menu makes Craft and Dough the ideal spot for post-work dining and relaxation.
Craft and Dough is open until 11pm every day. Find out more on the Craft and Dough website or to find out more about Sheffield's dining scene, and the great things that happen after 5pm, head to Alive After 5's food and drink section.