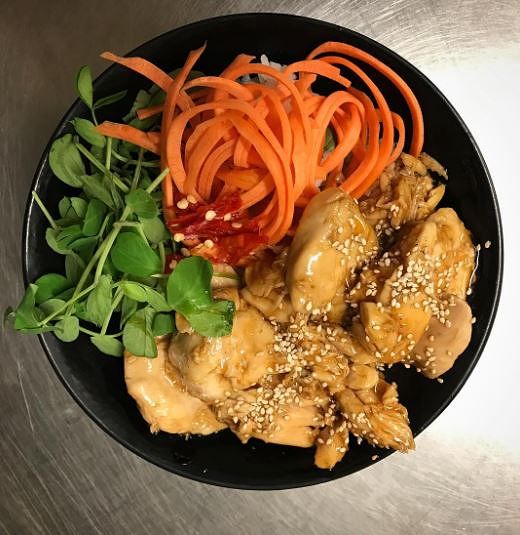 Alright sushi lovers, this one's for you. If you're in the mood for some Japanese goodies after work, Sakushi have got you covered with some wonderful weekday offers.
If you've had a bad Monday and want to cheer yourself up, or you just fancy something tasty - you're in for a treat. Get yourself down to Sakushi to get 50% off all colour coded sushi off the belt, is there any better way to end the day?
Tuesdays are all about teriyaki. Getting 50% off big bowls of chicken teriyaki don or kinoko teriyaki don sounds like a perfect Tuesday, right?
Wednesday means 50% off ALL ramen and yaki noodle dishes all day, except shrimp. We may noodle on down…
Thursday is katsu curry day. That means 50% off big bowls of any Japanese katsu curry all day - you heard! That's our dinner sorted.
Make sure you're signed up for their Sakushi card to take advantage of these offers. Don't worry if you're not! You can sign up online or in the restaurant before you order your meal.