Pieminister has released the world's first ever 'roast pie'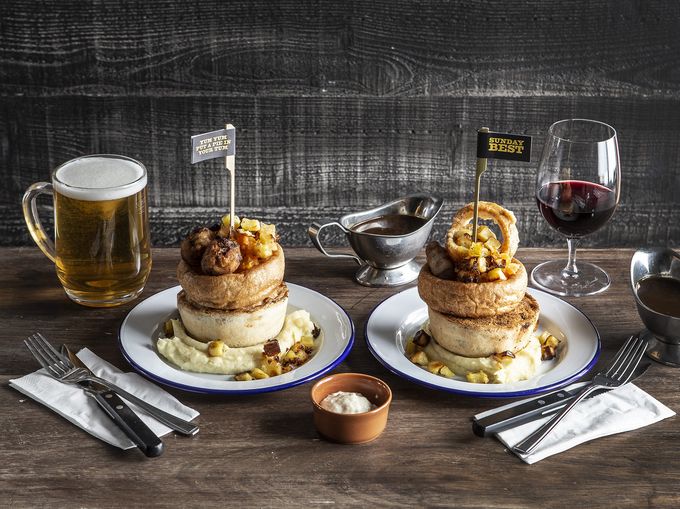 Are you ready for a roast? Pieminister has merged two of the country's most-loved foods to create a hybrid of delicious-ness.
Enter the 'roast pie', available now at the Division Street branch: the 'Sunday Best' is any of Pieminister's award-winning pies on a pile of mash, topped with a Yorkshire pudding filled with swede mash, roast garlic and rosemary potatoes, finished with free-range pork crackling and a pig-in-blanket. With a brimming boat of gravy on the side, this Sunday upgrade is also available in gluten free, vegetarian and vegan versions.
Unsurprisingly, the 'Sunday Best' is available to enjoy for just £9.95 all day every Sunday. Upgrade any of the pie place's 16 pies to roast status to finish off the weekend in style.
From classic British beef, wild venison or free-range British chicken pies, to gluten-free and meat-free marvels to Kevin the vegan pie, the Sunday Best is something that absolutely everyone can sit down and enjoy together.
"Our new menu has arrived just as we all begin our annual search for comfort food, so come and fill up on the best in Sheffield this autumn. We're open seven days a week, from lunch until late and with loaded fries and pies to sensational sticky puds, there's plenty here to fuel you as the nights draw in." - Jon Simon, Pieminister co-founder
If all that won't induce your Sunday afternoon food coma, then the pie-chain's new loaded fries will do the trick. With three new varieties of chip heaven, you're gonna want to come back to try these again (and again).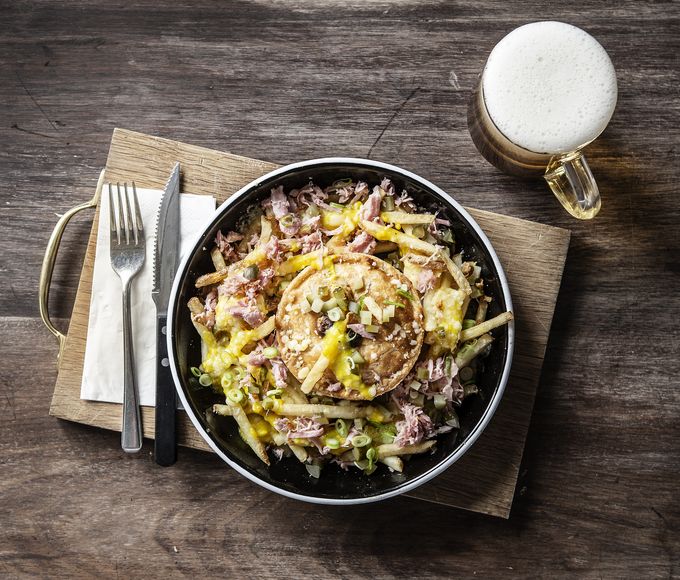 'Be Cheesus' is a generous heap of fries loaded with pulled ham, dirty cheesy sauce and crisp shallots. 'El Toro's' fries are loaded with braised beef, chorizo, jalapeños, olives and cheesy sauce. Last but not least, the fries in the vegan 'Cauli Gosh' are loaded with crisp spiced cauliflower, curry sauce, pickles and Sriracha. For the full-on Fully Loaded experience just add a pie (£11.95).
Why not go all-out this Sunday and sate that sweet tooth with a Sticky Toffee or Hot Chocolate pudding? Or maybe you're more of a sundae sort? Check out Pieminister's new menu ASAP.