Piccolinos: Early Evening Set Menu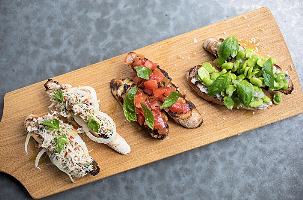 Piccolinos have listened to your requests and have decided to grant your wish... of extending their set menu from lunchtime to early evening! Perfect for anyone in need of a post-work feast.

You can now order from the menu until 6pm, choosing either 1,2 or 3 courses of delicious italian scran. We're talking seafood, steak and an array of other luxurious dishes.

1 course = £12.75
2 courses = £17.75
3 courses = £22.75

Go on, you may as well go all out!