Pancake Day is taking place on 25th February this year and oh boy are we excited! It's not like we need an excuse to go out and feast on pancakes, but we sure aren't complaining! We know that making them can be a chore, so we've collected some of the places in Sheffield where you can enjoy the day without the hassle! 
The Cabin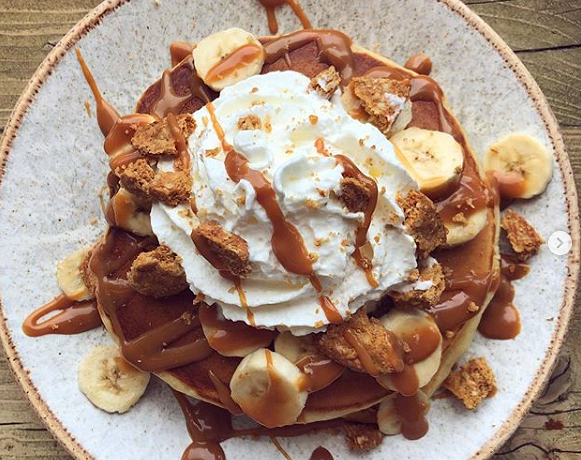 Celebrate Pancake day in style at The Cabin, this North American Pancake and Waffle House is the perfect place to get your Shrove Tuesday fix! They have a whole host of toppings for you to create your dream pancake with. Whether you fancy something sweet, or you're feeling something savoury, you're guaranteed to get something that looks and tastes amazing. To view their menu, visit: http://www.thecabin-sheffield.co.uk/menu/
Bar One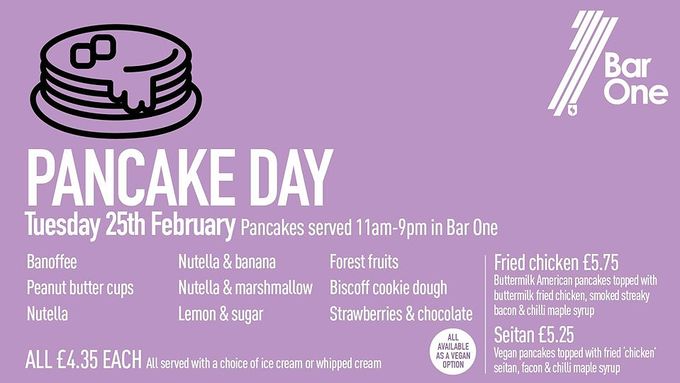 Bar One are bringing you some delicious pancakes this Shrove Tuesday. Whether you like to keep it simple with a lemon and sugar, or ramp it up with fried chicken, there's a pancake for you! Plus, all of their options have vegan alternatives, so everyone can enjoy the big day! With prices starting at just £4.35, it's hard to resist... For more information, visit: https://www.facebook.com/events/179509933365286/
Birdhouse Tea Bar & Kitchen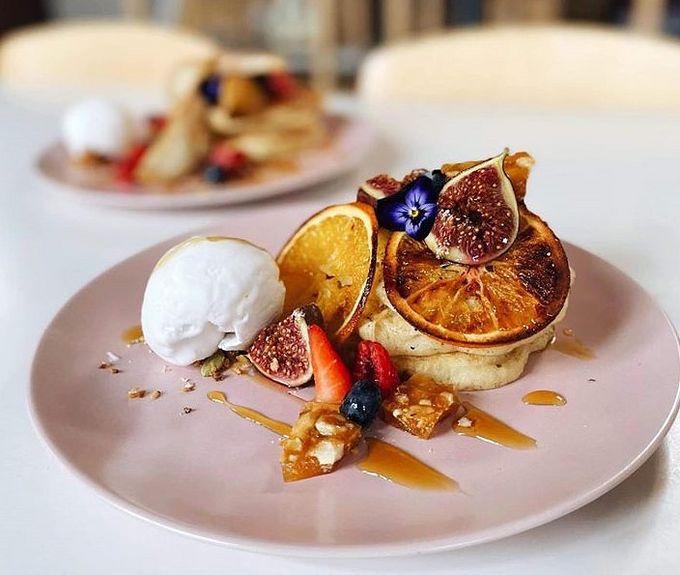 Once again, Birdhouse Tea Bar & Kitchen are bringing you an incredible, one-off menu to celebrate Pancake Day. Between the 22nd-25th February you will be able to choose from the likes of their red velvet espresso martini pancakes, creamy garlic wild mushrooms pancakes and more! So if this sounds like your cup of tea, make sure you get booked in by emailing: sheffield@birdhouseteacompany.com and for more information, visit: https://www.facebook.com/events/1265008127029359/
The Botanist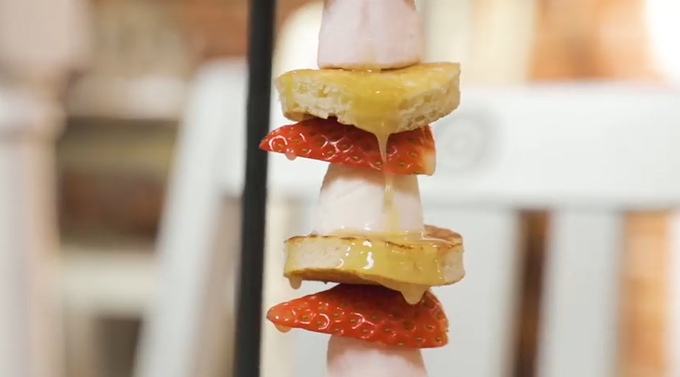 The Botanist are not just bringing you 1 day of pancakes, but 3! Join them on the 24th-26th of February where they have created 2 limited edition pancake hanging kebabs you won't want to miss! Whether you're keeping healthy (well, kind of) with their Strawberry kebab or if you fancy indulging on their Chocolate Brownie one, we can guarantee they'll be delicious! To book your table, visit: https://thebotanist.uk.com/locations/sheffield
There are plenty of places around Sheffield to celebrate Pancake Day with! So, make sure you head out to save yourself the pain and mess of making them yourself! Remember, we love seeing what you get up to, so make sure to tag us @SheffAfter5 and use #SheffAfter5. Happy Pancake Day!