#FiveAfter5 with Pieminister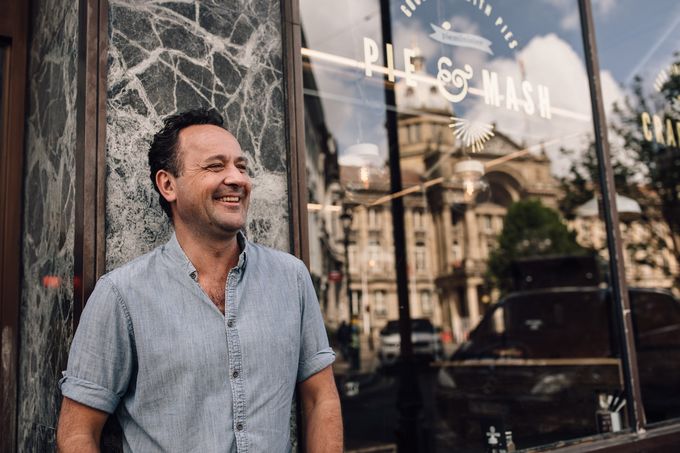 Pieminister opened its doors on Division Street earlier this year and has been supplying the Outdoor City with reyt good grub ever since. The family-run business has come a long way since it's humble beginnings in Bristol.
Duo Tristan Hogg and Jon Simon have known each other for decades, having met and run 'The Circle' together in London. We caught up with Jon to get the low-down on the pie place.
Jon spent a few months travelling around Australia and discovered 'Harrys Café de' Wheels', a pie and mash kiosk in Sydney and thought it could work back in the UK.
"The idea for Pieminister came about while in Australia and realising that the originality of the pie shops over there was something missing from the UK. We set out in 2003 to revive the once-great British pie, as a family pie shop and kitchen in Bristol which we renovated from an old warehouse ourselves."
"Sitting on Bondi Beach, Tristan came up with the name 'Pieminister' and that was enough to kick us into action"
"Tristan was the chef and I looked after the café, wholesale and marketing, with Romany (my wife, Tristan's sister) helping on everything else! Over the next year we gained a great reputation for delicious pies and excellent quality ingredients in Bristol, but it was in the muddy fields of Glastonbury in 2004 that we really began to make our mark and the rest as they say, is history.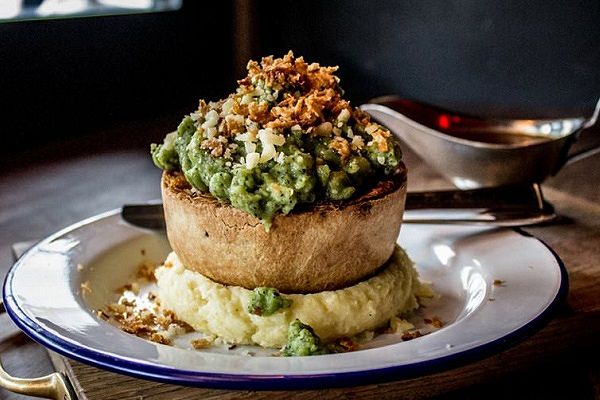 "There's nothing more British than a pie and we wanted to turn what was once a poor-quality staple, into something amazing. Our best seller, 'The Moo', is such a great example. It's the traditional base of a steak and ale pie, but with a Pieminister upgrade – using only the best 100% British beef steak and local to our hometown Bath Ales' Gem Ale. We just believe in doing things simply, but really nailing it and people seem to agree – all of our pies have won awards.
"If Sheffield were a pie, it would have to be one that sits well with Henderson Relish… but then we'd argue all of Pieminister's pies do! Sheffield is known for its craft ale, so we'd love to play with this and partner with a local brewery to create something really special."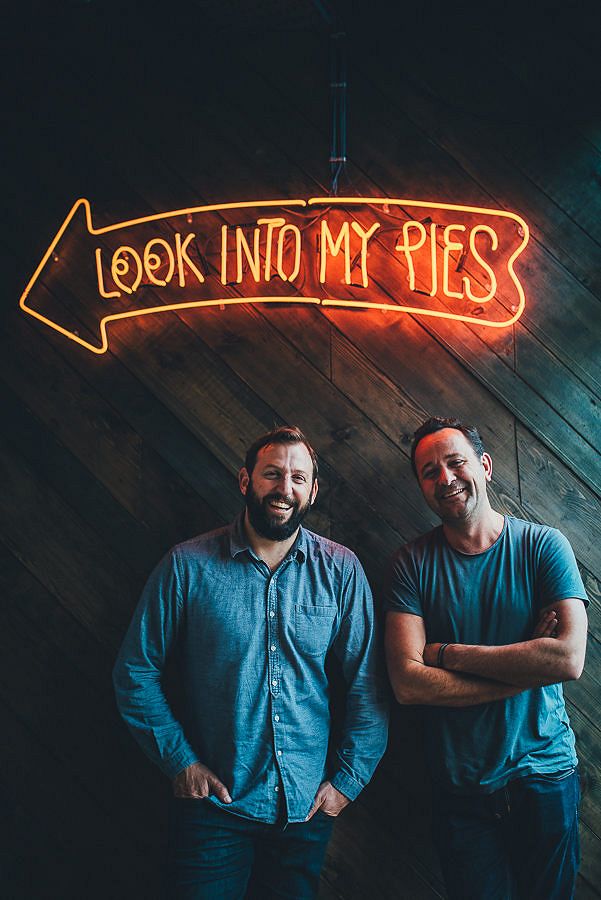 Looking ahead, the pie place is concentrating on Christmas. Festive pies, including a brand-new vegan pie, will be on the menu with all the trimmings and will be ready for you devour this festive season. British Pie Week in March is also creeping up, and the pie guys say they've got some really exciting things in the pipeline for it!
Want more? Pieminister's soft serve ice creams have been bringing the cool this summer. "A brand-new vegan soft serve ice cream is launching, which is definitely a treat. Our Autumn menu, launching in September, features our take on a Sunday Roast – it's amazing, totally unique and will be available every Sunday. We're also really excited about our Bottomless Brunch, which happens every-other Saturday – prosecco and pies is proving to be an unbeatable combination."
Have your pie and eat it at Pieminister on Division Street.
Pieminister is #AliveAfter5 and open Monday – Thursday 11.30am-9.30pm, Fridays 11.30am-10pm, Saturdays 10am-10pm and Sundays 10am-9.30pm.