New kid on the block: get to know 200 Degrees Coffee Roasters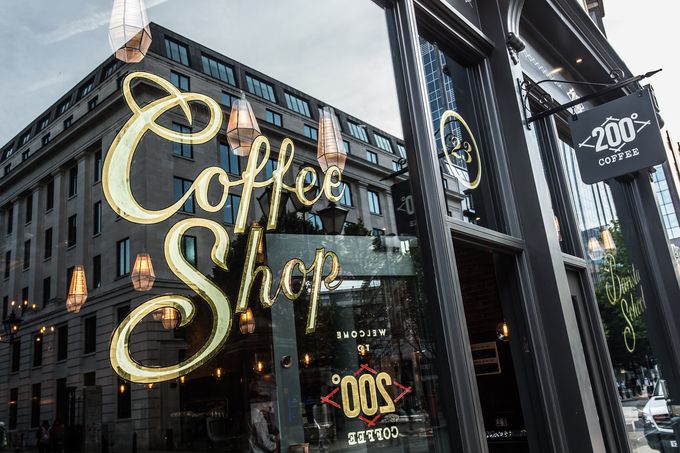 The brainchild of two Nottingham university graduates in search of great tasting coffee, 200 Degrees Coffee Roasters champions exceptional taste. Soon we'll be able to grab a slice of the action as they open their doors on Division Street, on 4 June.
From owning a bar in the heart of the city in Nottingham, to a set of garden centres, Tom Vincent and Rob Darby have done it all. In search of the perfect coffee, the pair decided to move away from the bar scene and sell their blend under the arguably self-explanatory name of 200 Degrees.
A mixture of three different beans, the house blend was four years in the making. After figuring out the mix and what temperature to roast at, they eventually settled on roasting at 200 degrees (hence the name), which is a little lower than most other blends. It's also roasted for a little bit longer, giving a unique taste that people seem to love.
With six shops across the country, Matt Douglas, marketing manager for 200 Degrees, is excited to add Sheffield to the coffee roasters repertoire:
"Sheffield obviously has a thriving community of coffee lovers here. Each independent coffee shop seems to have its own unique look, feel, taste and way of doing things. It's exciting to see how we can add to that."
200 Degrees aims to bring another element to your coffee experience. As well as supplying coffee blends to its own shops, the company also supplies offices and homes, making it easy to enjoy their unique blend wherever you are.
Something else that makes 200 Degrees differ from other coffee shops in the city, is that there is a keen focus on freshness, and how as a company, this is maintained throughout. The coffee itself is made from beans roasted no more than a couple of days beforehand, and almost everything, right down to the jams, ice creams and even coffee syrups, is made from scratch at each shop.
"That homemade fresh element is amazing and isn't something we talk about much" says Matt.
"Each new branch has been part of a learning curve for us, so the Sheffield shop will benefit from all this collected knowledge from along the way. Hopefully the latest incarnation will be an improvement; where you queue for example, where you wait for your drinks, how the store is laid out. These are all things we've picked up from customer feedback over the years."
The shop, which plans to open on Division Street on 4 June, is spacious, and will aim to cater to everyone, including students.
"Students and professionals alike have been heavily considered in the layout of the new shop. People who want more space to work on their own will have that little bit more space than your typical four-seater square table. We've seen from our other shops that people want a larger table to sit around to have a mini-meeting – our shop on Division Street will allow for collaborative meetings in a relaxed atmosphere."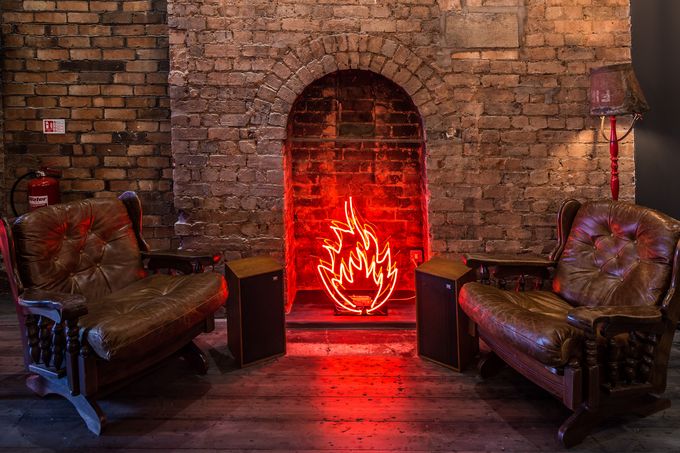 With plans to serve food later in the afternoon and towards the evening, 200 Degrees Coffee Roasters interestingly doesn't refrigerate any of its food. When asked why, Matt responded fervently: "We're trying to move away from the experience of being sat in a coffee shop working where the whirr of the refrigerator is incessant and distracting. Our food is made by the on-site chef and sold rapidly, so it's all about fresh food made with care. Plus, as soon as food goes in the fridge, it's no longer as fresh."
What to expect on your visit
With a clear focus on fresh produce, at 200 Degrees you'll be able to come in, chill and enjoy yourself while eating and drinking great food and drink.
With a friendly and knowledgeable team on hand, if you want to know more about the coffee you're drinking, they're happy to help. Matt insists that the baristas don't 'thrust the coffee jargon down your throat'. "They can give you as much detail as you feel comfortable with about your coffee. At 200 Degrees we talk about coffee in English; we're all about bringing the art of coffee down to a sensible language and opening it up for everyone to enjoy."
"If Sheffield were a warm beverage, I'd say a it's a nice smooth flat white; quite strong. Sheffield clearly has a sturdy personality. A flat white is strong, but easy to drink. No fuss – plain, good, honest!"
Sounds like there'll be plenty of choice when it comes to picking up a bite to eat at the Division Street shop too. With seasonal fresh vegetarian and vegan choices on the menu, and plenty of fresh cakes and sweet treats as well as decaf coffee options, you'll have a tough time deciding what to order.
Events
As well as great food and coffee, 200 Degrees is known for its additional events that're held throughout the year. With barista throw-downs (local baristas competing to make the best coffee, e.g. latte art), cupping sessions (known more widely as coffee tasting) and fresh produce talks, pop-up shops and tutorials from local businesses, 200 Degrees promises to bring a lot to the table.