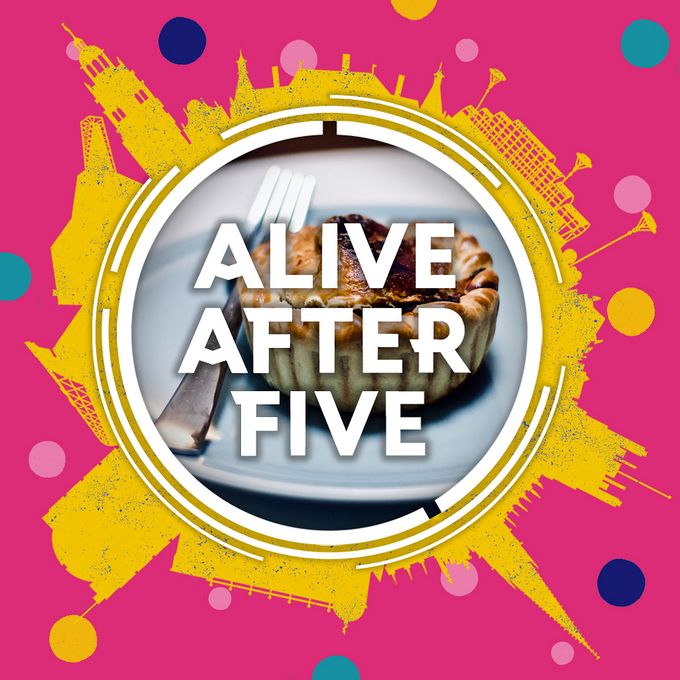 Yet to make the most of National Pie Week? With restaurants all across Sheffield city centre offering up some of their finest homemade pies, you'll be left spoilt for choice over which flavourful filling to choose from. Share the best Steel City pies you've tucked into using #SheffAfter5.
The Devonshire - 113-117 Devonshire St, S3 7SB - Open 12 am
Thanks to their incredible range of homemade pies, you can feast all week long at The Devonshire. With beef, chicken, vegetarian and vegan pies all up for grabs, you'll be all set for digging into Pie Week. Each of The Devonshire's pies don't come alone either; you'll have a choice of mushy or garden peas and hand cut chips or creamy mash. Head along to discover which pies are taking pride of place for today's specials.
https://www.thedevonshiresheffield.co.uk/

Pieminister - 67 Division St, S1 4GE - Open 10pm
Located in the bustling Devonshire Quarter, Pieminister Sheffield is a haven for pie fans of the North looking to celebrate National Pie Week properly. Not only will Pieminister be serving up their entire, award-winning range of ethically sourced British meat, vegetarian, vegan, and gluten-free pies, they'll also be cooking up sides galore. From the traditional mash, mushy peas and gravy to a trio of loaded fries, zesty slaw, mac 'n' cheese, chips and dips. To drink? Their craft ales and ciders should do the trick.
https://www.pieminister.co.uk/food/pies/
Silversmiths - 111 Arundel St, S1 2NT - Open 9:30pm
Every Tuesday, Silversmiths have a great selection of meat, fish and vegan pies, and they're upping their game with a different option on the cards every day throughout Pie Week. With flavour combinations on the board including pork & apple, spicy chicken & ndjua, and caramelised onion, wild mushroom & spinach, you'll have everything you need to add a little fine dining to your Pie Week.
http://www.silversmiths-restaurant.com/menus-third-tier/national-pie-week/

Waterall Pork Butchers - 26/27 MOOR MARKETS, S1 4PF - Open 5:30pm
Are you ready to up the ante in your own kitchen this Pie Week? Waterall Pork Butchers has you covered with plenty of tricks to keep your home cooking all the more simple but no less delicious. With pies of all shapes, sizes and fillings available, tucking into a proper Northen pie in your own home is ultra easy. Stop by until 5.30pm to pick up your choice of Waterall's top-notch pies.