Introducing The Devonshire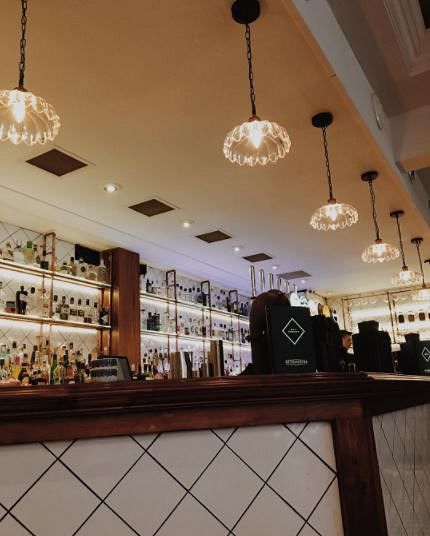 There may have been a few sad faces when The Old House closed its doors for refurbishment, but we think you'll be as pleased as we are with The Devonshire now it's open for business!
The refurbished bar and restaurant is described as a new venture, with the design of an eclectic Georgian townhouse. Whether you fancy a coffee and some cake, a nice meal out or a drink with friends - it's definitely worth a visit.
Good nosh
A new look means a new menu, and boy is it a good'un, full of local, fresh and seasonal ingredients!
If you're in the mood for something a little lighter, pick one of their small bites. Or if there's a group of you, get three for £13.50! We've got our eye on the maple chipolatas…
The mains look just as good, with a selection of homemade pies and burgers, and assorted salads and meats. They sound so tasty, we kind of want them all!
Drinks to suit your mood
Whatever your fancy, The Devonshire has got plenty of beverages on offer.
Why not try some of their own True North Coffee? It's roasted just 200 metres away, and if you want something sweet to go with it, they've even got a few desserts for you.
In the mood for something a little stronger? Just take a look at the drinks or gin & vermouth menu.
Their extensive menu contains cocktails, varieties of beer and lager, cider and wine, so there's something to suit every occasion. If you're a gin lover, you're in for a real treat. The Devonshire has over one hundred different types for you to choose from - yes, you read that right!
Keep an out for The Devonshire Edition of Sheffield Dry Gin too!