Hopp, Sip and Jump into Sheffield Beer Week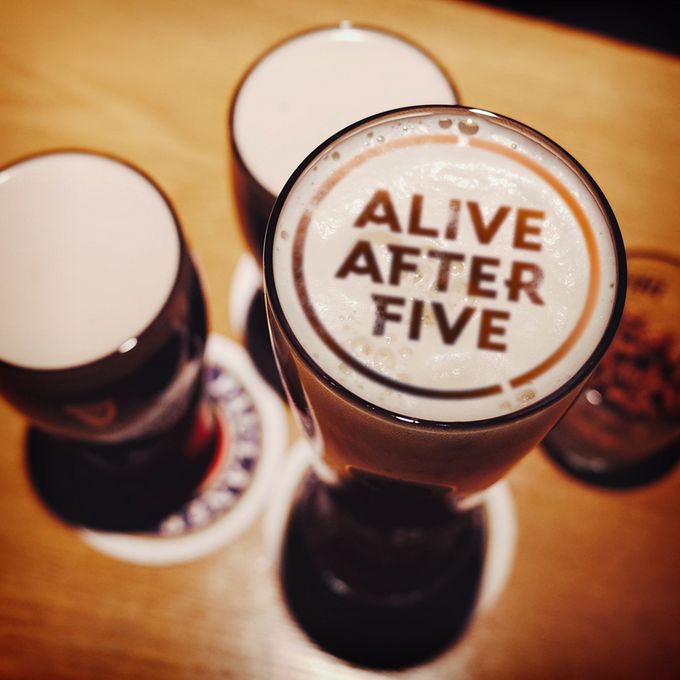 This week, Sheffield Beer Week is returning for the fifth year running. With plenty of venues both in and out of the centre getting involved in this much-loved festival, this city-wide event will see you getting your fill of hops and barley whilst handing you plenty of inspiration for your upcoming plans. Use #SheffAfter5 to share your new discoveries and tell us all about your favourite places to polish off a pint.
Shakespeare's
Situated on the famous Don Valley real ale trail between Kelham Island and the city centre, since opening Shakespeare's has firmly established itself as a key contender on the real ale map of Sheffield. With over 5000 real ales from near and far having been poured from behind the bar, Shakespeare's features beers from some of Sheffield's excellent breweries as well as new and rare beers from across the UK.
Open until 12am every evening with live acts, singing and folk music, Shakespeare's is all about hearty pub entertainment and a proper pint. Head to their website to discover more of the tipples they have on tap.
http://www.shakespeares-sheffield.co.uk/
BrewDog
Up for celebrating the tradition of brewing in a more modern way? Located in the heart of the Devonshire Quarter, BrewDog is home to 22 taps of brews from all over the world, from local favourites right through to some of the finest American and European breweries, making it a hop lover's paradise.
With their comfy booths and sofas, as well as board games galore to keep you entertained, BrewDog makes sure that you can stay as content as can be whilst enjoying your pint. Swing by BrewDog to sample some of the latest beers they're showcasing and pick their brains for expert insights.
Sheffield Pub Heritage Walk
Sheffield's own Pub Heritage Walk is a huge part of Sheffield Beer Week that's always looked forward to by Steel City locals. Head down to Fagan's on the 15th from 5:30pm for a short walking tour around some of the entries in CAMRA's 'Sheffield's Real Heritage Pubs' and 'Yorkshire's Real Heritage Pubs' books.
Heading on to the Dog and Partridge, the tour will take a quick pause at the Grapes before reaching the Beehive, the Red Deer and Bloo88, and ending up at The Bath Hotel. So, if you're searching for a way to get to know Sheffield's finest brews and venues, grab your tickets to this inviting experience.
https://www.eventbrite.co.uk/e/sheffield-pub-heritage-walk-sheffield-beer-week-2019-tickets-52992034602