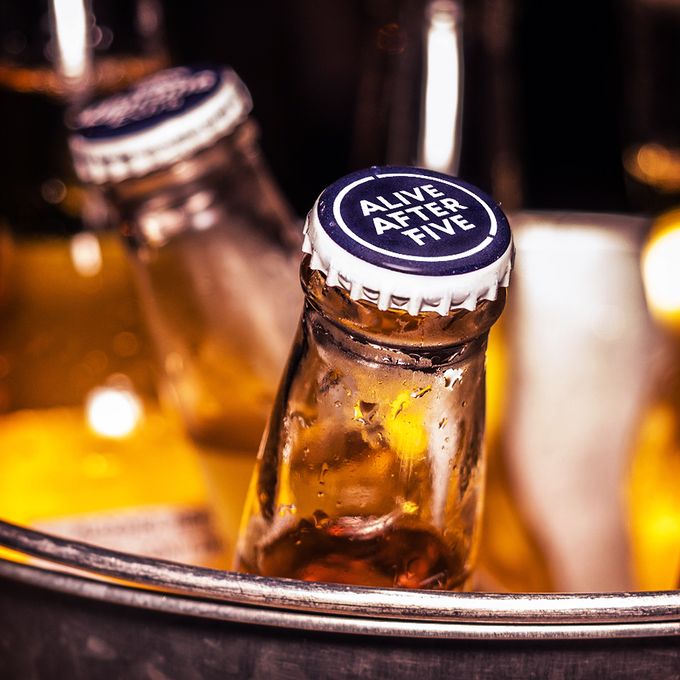 When putting together your plans to take a seat at a unique range of cocktail bars all conveniently nestled together, look no further than Division Street. With a bar to suit every taste, Sheffield doesn't leave you stuck for choice when putting your order in for an evening more exciting than most. A stroll up and down Division Street will see you come across the perfect places to sip your favourite tipple, all within a few steps of each other. Use #SheffAfter5 to share your experiences of dipping into Division Street's bars.
Be At One - 176 Devonshire Street. Happy Hour 5pm-9pm
Be At One cocktail bar is the place to be when it comes to choice. Whether you prefer sweet or smokey flavours, classic cocktails or those a little less familiar, Be At One's vast menu delivers for each and every spirit, giving you plenty of choices to find your ideal blend to enjoy.
This decadent cocktail bar is spread over two floors, complemented by neon signs, with enough space to ensure everyone can catch up over drinks and dance the night away. With daily happy hours offering 2-4-1 cocktails, late opening hours and a thirst for fun, Be At One have all the ingredients to provide you with evening plans that pack a punch.
OHM - 14, West One Plaza, 12 Fitzwilliam St. Happy Hour 4pm-10pm
OHM is known for its wonderfully unique cocktails and fun-filled masterclasses. From twisted classics to more unexpected tastes, exploring OHM's cocktail menu will see you experiencing entirely new flavours and alternative versions of the drinks you're used to sipping. Set over two floors, OHM is designed in a style of Victorian opulence with a modern, high-end twist. Featuring a 30ft marble bar, OHM's eclectic furniture and lighting deliver a real sense of grandeur and intimacy.
Open daily from 12pm with drinks served until 1.30am at the weekend, there's plenty of time to make the most of OHM's mixologists' skills. To take your plans in a different direction, dive into OHM's cocktail masterclass where their mixologists will talk you through the steps to blending the perfect cocktail before you head behind the bar and create your own.
Gatsby - 73-75 Division St. Happy Hour 4pm-7pm
With a recently redesigned interior and revamped menu, Gatsby is looking, and tasting, its best. Proudly placed in the heart of Division Street, Gatsby offers up cocktails galore, full of carefully blended flavours. What's more, you'll find a collection of unique dishes, designed for sharing and exploring new tastes whilst complimenting your favourite tipple.
A nighttime snug during the week to take in its impressive menus, a weekend party bar with music until 3am, and a city centre beer garden worth making the most of, you can enjoy Gatsby's happy hour from 4pm-7pm come rain or shine to add their cocktails and carefully crafted dishes to your evening plans.
http://www.thegatsbybar.co.uk/index.php