Get hungry for Sheffield Food Festival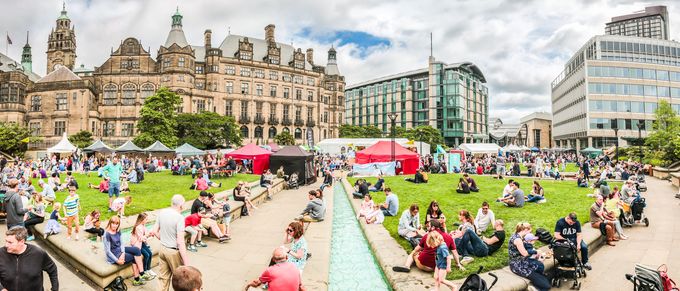 This spring bank holiday weekend the Sheffield Food Festival returns for its eighth year of fantastic food offerings across the city centre. Spanning the Peace Gardens, Winter Gardens, Millennium Square, Town Hall Square and Fargate, the city's largest free food event takes place from 10am-6pm on 26, 27 & 28 May.
Expect to be well and truly spoilt for choice this year, as the full list of traders and activities is released on 1 May in the festival's very own brand new magazine. As your comprehensive guide to the weekend, the free Sheffield Food Festival Magazine will also feature exclusive interviews, features and recipes from some of the city's top businesses when it comes to good food and drink. Keep your eyes peeled for it over the coming weeks, as it'll be available in shops, pubs and bars citywide next month.
Although the full line-up of events and traders is yet to be released, there is still plenty to get those taste buds tingling.
Take me to the cake
Of course, cake is your thing, and at Sheffield Food Festival this year you'll not know where to go first for your fresh, local sweet treats. With 4Eyes Patisserie offering its signature kruffins and kronuts in the Peace Gardens, Cupcake Time's immaculate cupcakes on Town Hall Square and decadent seasonal bakes from Bakes by Butter, you'll just have to buy something from each. Not forgetting the new Pop Up Tea Room in Orchard Square, as well as Whipped Bakery, Ridiculously Rich and Eras Chocolate, all waiting to delight your taste buds with something to sate that sweet tooth.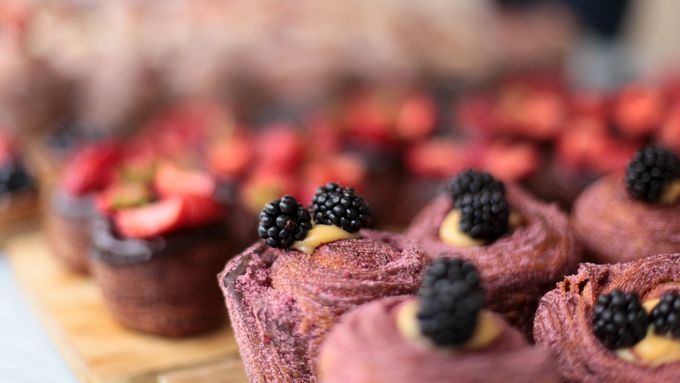 Supper Club
This year, the Sheffield Food Festival launches its first ever Supper Club on Saturday 26 May in the Theatre Kitchen Marquee. Hosted by event sponsors Proove Pizza, for £50 you'll be able to sample a bespoke menu that showcases some exciting new street food dishes, including Arancini, Angioletti, Crocché and Pizza Fritti, as well as others that use popular seasonal ingredients. Each course will be paired with a matched beverage, including fizz, gin and cocktails. Five drinks-matched courses with a welcome drink and canapés for £50? Sounds like the perfect end to a perfect food-filled day! As if things couldn't get any better, Proove will also be donating a proportion of each ticket sale to its social enterprise partner Foodinate, which provides a meal to someone who really needs it. Places are limited to 50 people for this, so if you're interested be sure to follow Proove Pizza on its social channels or call 0114 294 5185 for more information.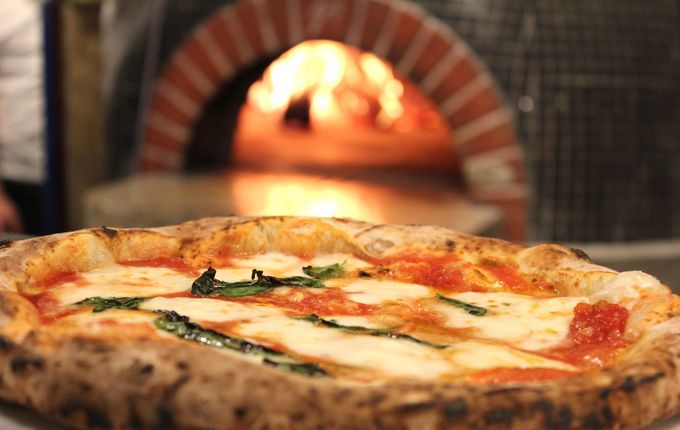 Craft chocolate from bean to bar
At Town Hall on Saturday 26 May you'll be able to taste the journey of a Bullion Chocolate bar at Max Scotford's Tasting Table, at 11am, 1pm and 3pm. Places are limited, and £5 tickets are redeemable on all purchases of Bullion Chocolate on the day. To book ahead, go to the Eventbrite page.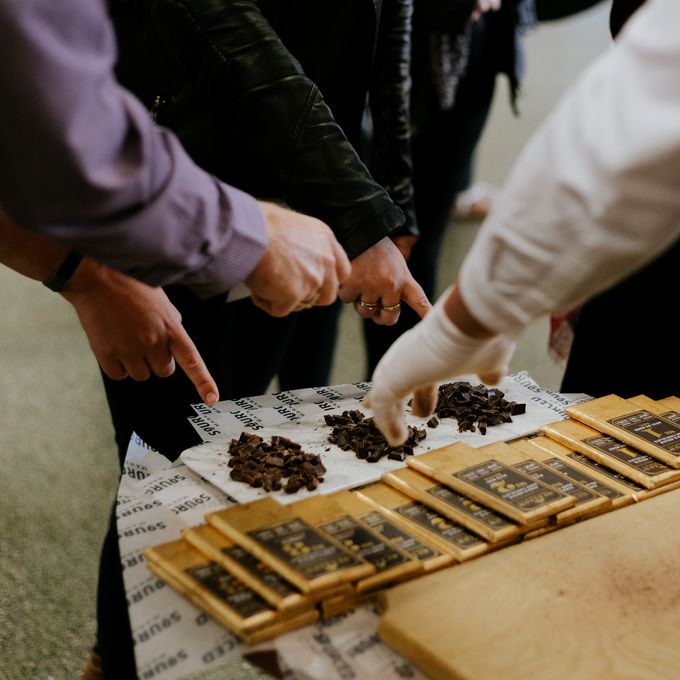 Food Futures
If that hasn't got you excited, then all aspiring food and drink entrepreneurs listen up: on Saturday 26 May the free one-day Food Futures programme hits Sheffield Town Hall with a series of talks, discussions and mentoring sessions aimed at food and drink entrepreneurs at all stages; from bright ideas to established businesses. Meet a whole host of industry experts sharing their knowledge and experiences in the food and drink industry, including SweetSpot Hospitality Consultancy, the School of Artisan Food, and locals Phrooti, Mak Tok, Pura Panela and DiversiTea. Launchpad Mentoring, University of Sheffield Enterprise, Sheffield Hallam Business School, Bhayani Law and the NMTF will also be on hand to give valuable advice whatever your business story. To register your interest in this free programme, head to the Eventbrite page.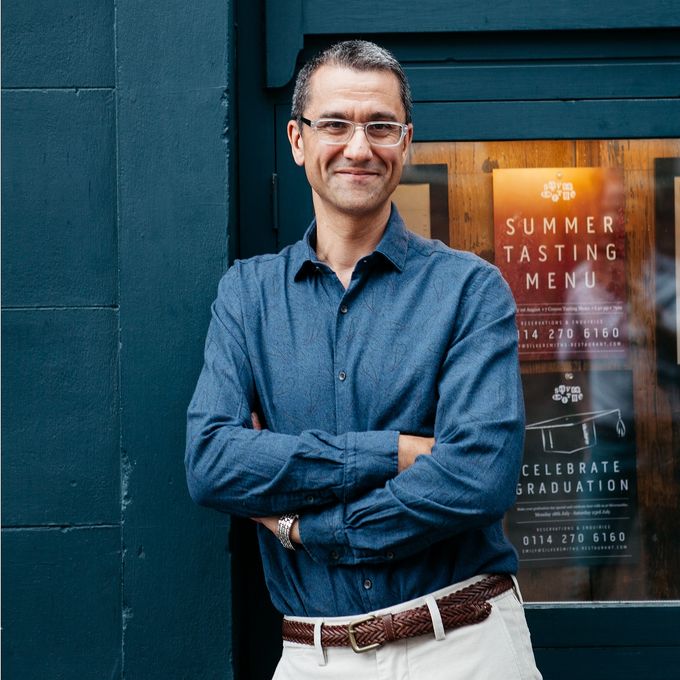 There's plenty to get excited for as the Sheffield Food Festival fast approaches. Check out the website and make sure you're following on Facebook, Instagram and Twitter to be the first to hear more!