Evenings at Blend Kitchen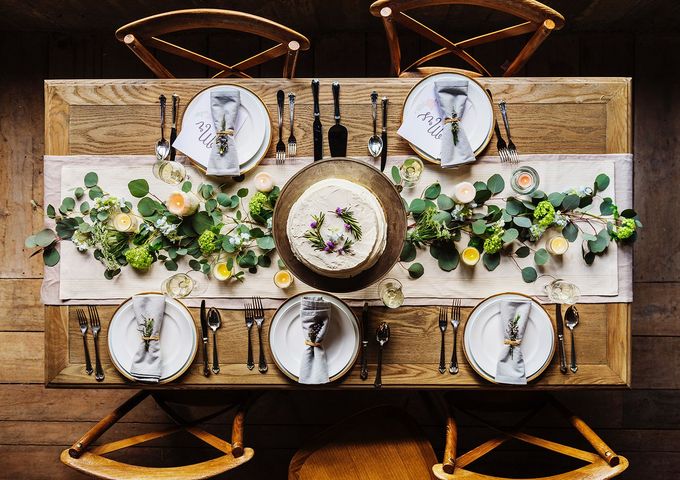 This December, Blend Kitchen at The Printhouse is opening its doors on Friday and Saturday evenings to serve up a delicious festive menu, and there isn't a turkey in sight!
From 5pm on Friday and 6pm on Saturdays in the run up to Christmas, Blend is opening its kitchen in the evening for the first time. Unlike other Christmas menus, Blend has plenty to choose from, and there's no restrictive set menu, just order what you fancy.
Ideal for those who suffer from turkey overload during the Christmas period, Blend Kitchen's menu features the likes of seabass, duck and pork, with a mushroom and aubergine biryani for the veggies. Also straying away from the traditional idea of festive menus, to start Blend is serving seared pigeon breast with wild mushrooms, chicory and hazelnut vinaigrette, alongside the options of prawn with a twist and mushroom soup.
Sharing platters of cheese (camembert, cheddar AND stilton, it must be Christmas!), fish and meat, which features the Christmas classic pigs in blankets, are priced at just £7 a head. Drinks wise, it's bring your own, with corkage at less than £4, even for the fizzy stuff.
Blend Kitchen is a social enterprise linked to the catering and hospitality industry. As well as serving up great food, Blend runs food based health and wellbeing activities and provides training and careers advice for those wanting to work with food. Money spend at Blend Kitchen's evenings goes towards supporting free family cookery clubs and the organisation's volunteering programme.
To book a table call 07468417353 or email blendcookeatshare@gmail.com. Follow Blend Kitchen on Twitter for the latest updates on availability.
Love food? Head to Alive After 5's food and drink section for more.