Eight restaurants offering 50% off or more in Sheffield this January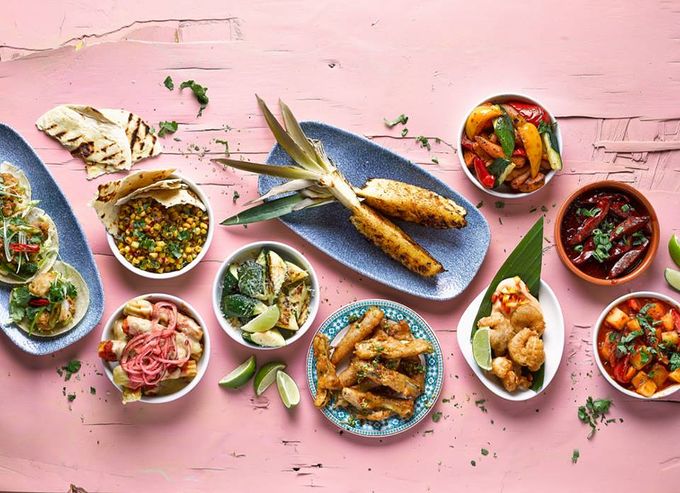 Think January is a time for hibernating at home, chewing on a stick of celery and wishing for the summer to arrive? Think again! Restaurants across Sheffield city centre are running some seriously good deals and special offers this January. From independents to chains, there's something for everyone and it's all much cheaper than usual. Here are just a few of our finds, if you spot an offer, let us know using #SheffAfter5 on Twitter or Instagram.
OHM
Enjoy 50% off mains at OHM in the West One Plaza throughout January. If you like street food classics with a posh twist then head to OHM for the likes of burgers, pizza and southern fried chicken, all at half price. Make a night of things and sample the cocktail menu - some favourites are up for grabs at two for a tenner!
Revolucion De Cuba
Missing the sun? Head to Revolucion De Cuba on Mappin Street for that fiesta feeling this January and enjoy two for one tapas, cocktails and coffee from Sunday to Thursday. Choose from dishes including halloumi tacos, smoky chicken skewers and calamari, pick a cocktail and imagine you're in sunny South America.
Turtle Bay
Head to Turtle Bay on Holly Street this January and you could get four. Yes, FOUR free sides with your meal. Choose from halloumi, jerk fries, rice and peas, plantain, and more to enjoy alongside Caribbean inspired mains. There's 23 sides to choose from, and they're all veggie or vegan, so if you're trying Veganuary Turtle Bay has got you covered.
To claim your free sides all you need to do is sign up to the Turtle Bay newsletter on the website and the offer will be emailed to you.
Sakushi
Sakushi on Campo Lane is offering customers 50% off EVERYTHING this January. For all things Japanese, including sushi, noodles, ramen and more, head to this hidden gem this month and you'll pay half the price for any item on the menu.
We're big fans of Sakushi hear at Alive After Five, to find out more about the restaurant read our interview with head chef KC Manalo.
Revolution
Another 50% off deal comes from Revolution in the West One Plaza. Take full advantage and enjoy all food at 50% off every day throughout January. With happy hour from 5pm – 9pm, it sounds like Revs has got everything you need to enjoy a night out in #SheffAfter5 this January.
The Common Room, Forum and The Devonshire
Enjoy 50% off food during the week at True North's three city centre venues during January if you've got a True North rewards card. Dine at The Common Room, Forum and The Devonshire for half price from Monday to Friday, all you need to do is quote the offer when booking in advance.