Craft & Dough: Wine Wednesday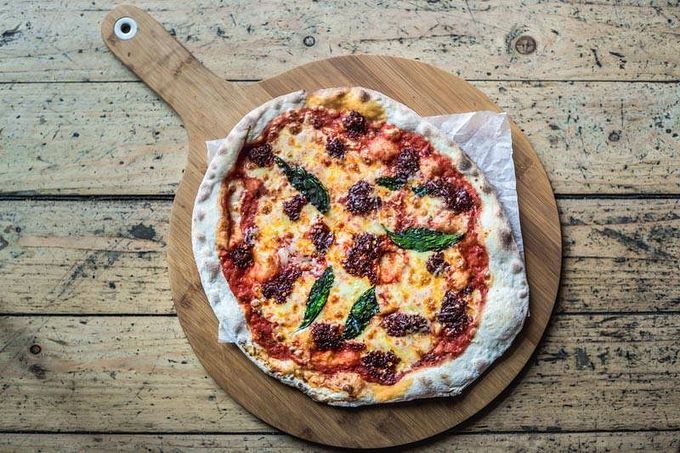 Happy Hump Day indeed! Craft & Dough on Campo Lane know how to celebrate hitting the middle of the week with some truly tasty treats.
Mid-week means Wine Wednesday at Craft & Dough, so you can bag yourself two pizzas AND a bottle of wine all for just £20! If you fancy a date night, catch up with a mate or just want some pizza and wine - you know where to go.
If you can't decide what to pick from their menu, we'd definitely recommend the piggy smalls - what meal doesn't get better with the addition of Frazzles - or the Hendersons Relish and goat's cheese.