Coco Cereal Café: the low-down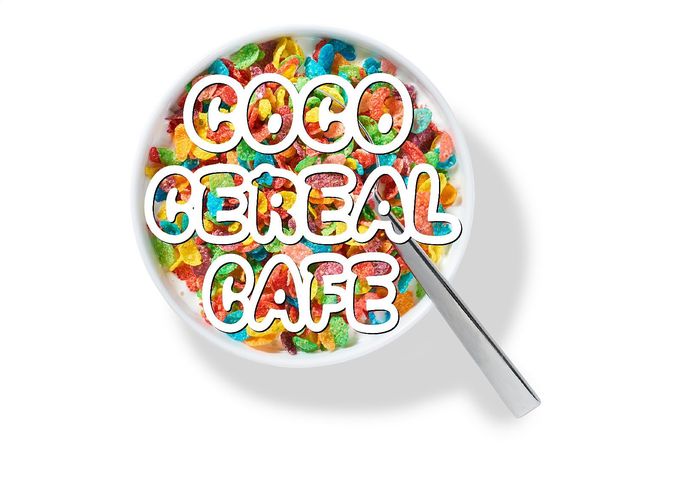 The newest addition to Sheffield's already eclectic food scene, Coco Cereal Café is set to open to the public offering a whole host of weird and wonderful cereals in a few weeks. Ahead of opening its doors on Charles Street, we got the low-down on the new place to grab a sweet treat with its founder, Sharez Akhtar.
Where did the concept for Coco come from?
I've always wanted to open something like this up, but never really thought it would do well. It was always one of my dreams sat at the back of my head that I'd wanted to do one day. As time went by I realised that Sheffield was gaining momentum and that it's a real up-and-coming place at the moment. So I thought – why not? As a kid I've always loved Coco Pops, and everyone's always called me Coco –that's why I've named the shop 'Coco Cereal Café'.
How will Coco differ from similar concepts already out there? For instance Cereal Killer in London and beyond?
That concept focuses on the cereal aspect of things – Coco will focus more on cereals and desserts. When you come in you'll find freshly baked muffins and cakes (that have cereal in them) and a great selection of desserts. It'll also be the first place in England to offer cereal-flavoured ice cream - you'll be able to choose any flavour of ice cream and any cereal – the machine I've sourced from Germany will infuse the ice cream with cereal – for the first time in the UK.
When can people drop in to enjoy some breakfast/dessert hybrid food?
Opening times are still being finalised, however we hope to be open from 8/9 in the morning right up until 8/9pm.
What's the menu looking like? What kinds of things can we expect?
There's a lot of stuff on the menu. As well as the usual soft drink offering, we'll have some from America too, completing that authentic American cuisine theme. We'll have a variety of American sweets available to try as toppings, lots of cereal from America too, including Froot Loops and Pebbles. There'll be cereal from around the world; Spain, France – wherever I can get hold of it, I am. You'll have to come in to see the whole selection!
Why Sheffield?
I'm from Sheffield, born and bred - lived here all my life, so it made sense for me to start here. Whatever happened, I was always going to open it here. There were a few questions initially, as I saw Sheffield as a bit behind compared to the rest, but right now, it's up-coming. I thought that opening it somewhere where people weren't used to these kinds of things popping up would be best. That's why Sheffield was ideal.
If you had to describe Sheffield as a cereal, what would it be?
It'd be a mixture, a mixture of every single cereal. Sheffield's really nice in that sense. You've got people from all around the country and the world - you can't really pinpoint Sheffield. At Coco you'll be able to re-create Sheffield and mix and match cereals all in to one bowl!
For a bowl of cereal we'll be starting at around £2.50. I'm not going to go over the top – our prices are reasonable.
Will you be catering for those with special dietary requirements, e.g Vegans?
I've actually had loads of enquiries from vegan customers with suggestions for milk alternatives and things, so there'll be a whole list of cereals and milk alternatives for customers to try. I'll definitely be catering to as many people as possible!
Find Coco Cereal Café at 39 Charles Street in the city centre. Opening dates are yet to be confirmed, so watch this space! You'll find the cafe on Facebook, Twitter and Instagram for all updates.