Celebrating Burns Night in Sheffield city centre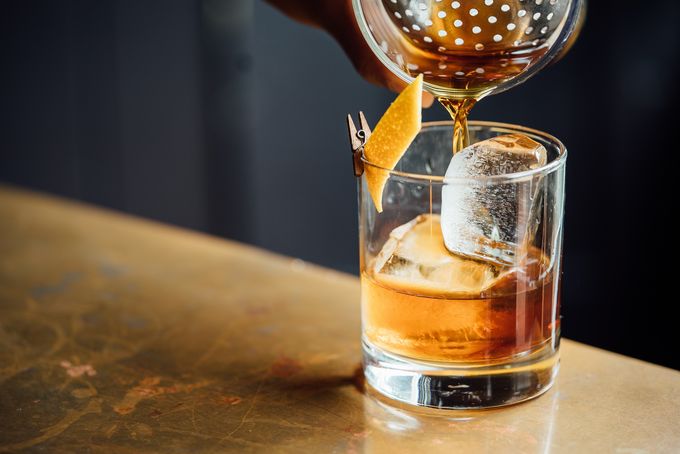 An annual celebration of the life of Scottish poet Robbie Burns, who penned the New Year's Eve favourite Auld Lang Syne, Burns Night has been recognised south of the border much more in the recent years.
Maybe it's the fantastic food – although it looks unappealing, haggis, neeps and tatties is delicious – the drams of whisky, or the traditional Scottish poetry and songs, that makes Burns Night so appealing. In the Steel City, there are plenty of restaurants and bars celebrating Burns Night, here are a few suggestions.
Trippets Lounge Bar – 25 January
Trippets Lounge Bar on Trippet Lane is celebrating Burns Night with a four course meal, wine and a wee dram from 7:30pm on 25 January.
Expect traditional dishes, including Cock a Leekie soup, haggis, neeps and tatties, and Scottish cheeses. Tickets are priced at £35 per person. Book by calling 0114 276 2930.
Browns – 25 January
Browns on St Paul's Parade is giving diners the opportunity to pair their meals with whiskey this Burns Night, for just £10 extra.
Guests can enjoy three courses – with dishes including Scottish mussels, breast of guinea fowl stuffed with haggis, and haggis, neeps and tatties – for £24.95. For those who want to have a whiskey-fuelled Burns Night, each course will be paired with a different dram of Glenfiddich whiskey. Book by calling 0114 276 6710 and you'll receive a dram of whiskey on arrival.
Sentinel Brewing Co – 25 January
Giving Burns Night a beery twist, Sentinel Brewhouse on Shoreham Street is pairing its five course Burns Night meal with beer. But don't fret traditionalists, there will still be a gram of whiskey included.
On Sentinel's menu for the evening is the usual haggis, neeps and tatties, alongside a vegetarian version of the traditional Scottish dish. Diners can also expect scotched quails egg with black pudding and oatmeal crumb, and partan bree with a Glasgow morning roll. Book by calling 01143 999 888.
Public – 25 January
Public – Sheffield's new bar in the Town Hall's old public toilets – is pulling out all the stops for Burns Night and pairing five courses with drinks for £70 a head.
Although starting the evening traditionally with haggis, neeps and tatties and a dram of whiskey, Public's menu then twists the standard Scottish cuisine to serve dishes including oysters with a whisky gel, whisky glazed langoustine, and even a 'deep fried Mars bar'. To reserve your place email publicsheffield@gmail.com
Caffe Leopold – 25 January
The new management team at Caffe Leopold has got something very special planned for Burns Night, and the event marks the beginning of the bar opening later on Thursday evenings.
Three Scottish classics will be added to the menu for one night only, alongside three whisky cocktails on the bar. Caffe Leopold is taking a relaxed approach this Burns Night, with no set menu or need for booking, just pop in and enjoy the evening.
DINA – 26 January
DINA on Cambridge Street is turning Burns Night into a party and celebrating on the 26 January. Expect live music, a three course haggis dinner in traditional, veggie and vegan forms, dancing, and a dram.
DINA's Burns Night supper marks the start of the venue's 2018, so keep an eye out for more exciting events. All proceeds from DINA's Burns Night supper will go to the Cathedral Archer Project, tickets are £10 adults, £6 children and can be booked via dinasheffield@gmail.com or through Facebook messenger.
The Wick at Both Ends – 25 January
West Street's The Wick at Both Ends is celebrating Burns Night with a night of haggis, poetry, Scottish themed cocktails, whisky pairings and music.
The kitchen and bar teams have worked together to curate a three course meal featuring Scottish classics and whisky pairings. Bookings are available at £25 per person, call 0114 272 3039.