Bungalows And Bears: 2 For 1 On EVERYTHING Tuesdays!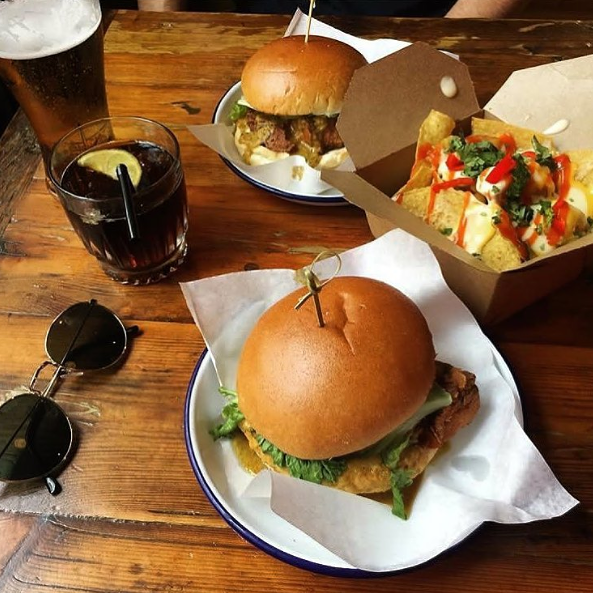 Everyone loves a good visit to Bungalows and Bears, the unique venue full of images of… bungalows and bears! It's one of Sheffield's greatest intimate gig venues, always has a well-stocked bar and a delicious menu to accompany. Whether it's just a casual drink you want or a long night out, Bungs and Bears delivers.
Gone are the days when it was just two for Tuesdays burgers on their specials menu. Say hello to plenty more delicious options!
That's right, Tuesdays have become an excellent day for foodies to venture out into town as you can pick up two for one on all burgers, sides, fries and spatchcock chicken. Yum!
Whether it's a romantic date night or a casual mate date, it's a great way to lower your bill (so there's more money left for post-work, post-meal drinks!). Bungalows and Bears sits just down the road from Sheffield City Hall so if you're headed there for an event, Bungalows and Bears would be a great place to go for pre-show food!