Browns: Taste The Season Cocktails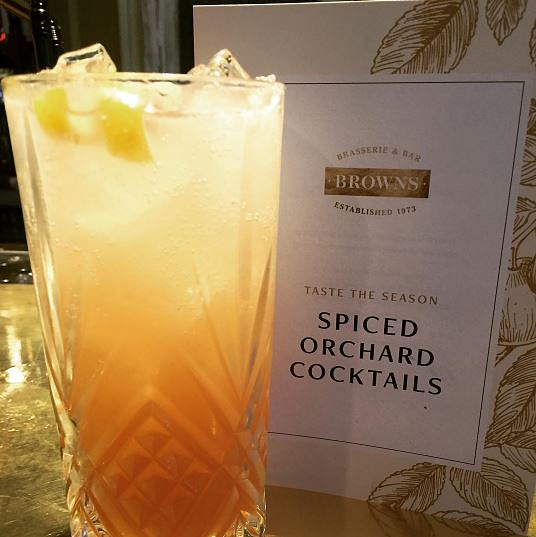 If there's one thing we love about autumn, it's the wonderful flavours it brings – and Browns have decided to capture these in their new delicious cocktails.
For a limited time, you can grab a Taste the Season cocktail for just £4.95, all day Monday to Friday.
We can't wait to try the Spiced Peach Collins, which is made using Grey Goose vodka, Disaronno, peach, lemon and spiced syrup, before being topped up with soda. Other options are Ocho Thyme, Star and Spice G&T and the Maple Sour – we'll be honest, they all look as good as each other!
On a Friday, you can also take your pick from a range of sparkling wines and champagnes from just £19.95.
Whichever offer you choose, make sure you book a table to grab yourself a prime spot!