Beer gardens to bask in in Sheffield city centre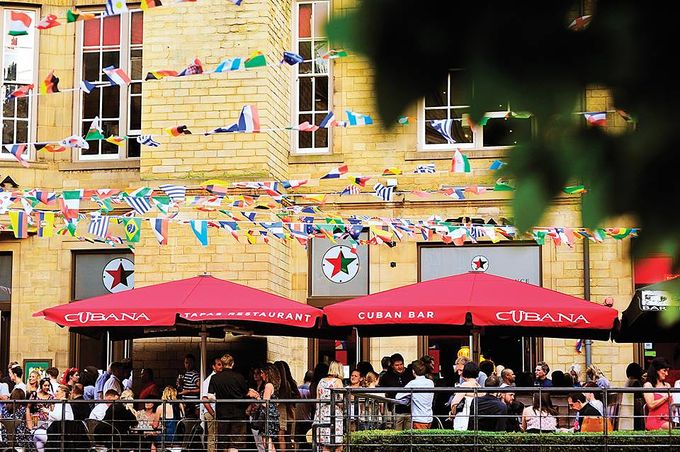 The sun's out, so inevitably we're all feeling the pull of the ever-enticing pub garden. Picture this: 5 o'clock ticks around, you shut your laptop screen for the night and saunter on over to one of Sheffield's best pub gardens – sounds like it was destined, right? Read on to choose your post-work pint destination.
Sheffield Tap, Sheffield Train Station
Practically on the station platform, Sheffield Tap has your beer needs covered, with one of the widest selections in town, if not globally. If craft beers and real ales are what will get you through this unseasonably warm weather, then make sure you grab yourself a pint (or two) and enjoy it out on its open-air terrace this evening.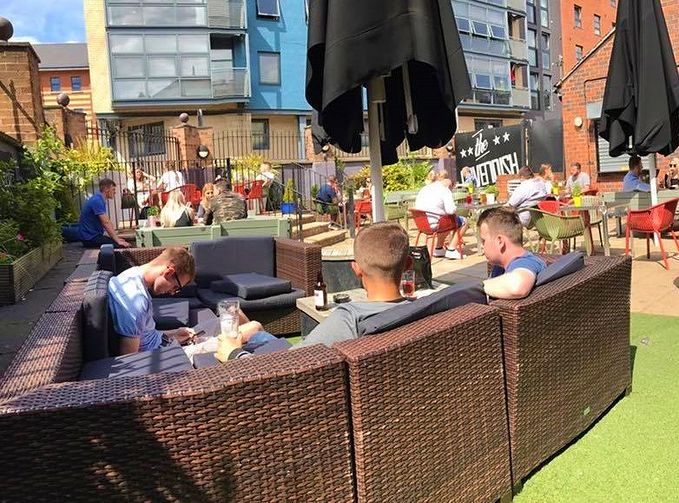 The Cavendish, West Street
Catch those rays while enjoying some great tunes at The Cavendish on West Street tonight. Get comfy on its rattan sofas and chairs, stretch out with a G&T on this balmy April evening and forget you're in the heart of the city.
The Benjamin Huntsman, Cambridge Street
Equipped with roof-top terrace and affordable drinks all evening, The Benjamin Huntsman has you and your early evening bevs in mind. No explanation needed.
Head of Steam, Norfolk Street
Head of Steam is ideally placed to catch you on your way home from the office. With a wide selection of cask ales, beers and so on, let it tempt you into grabbing a pew on the doorstep of the iconic Crucible.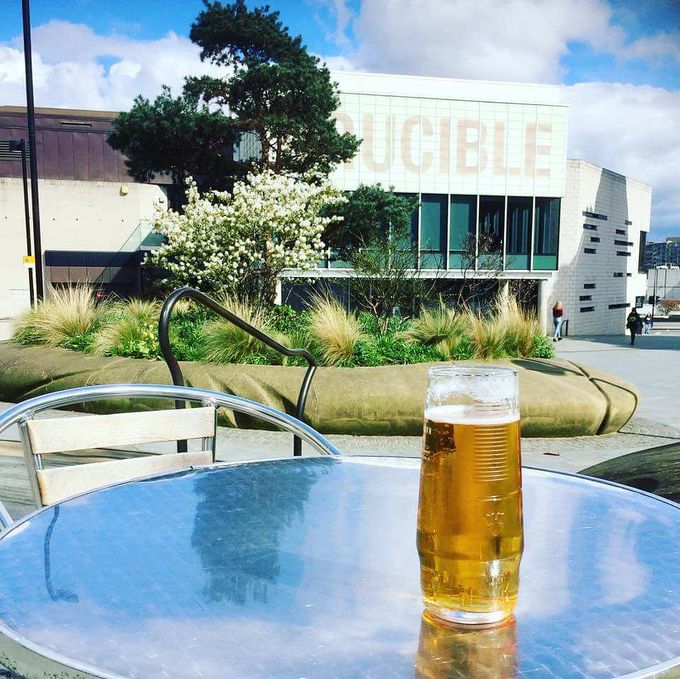 Crucible Corner, Norfolk Street
Next door neighbour to Head of Steam, grab a cold drink to round off an unusually warm day at the office. Serving drinks right through until 12am, Crucible Corner has your back.
Cubana Tapas Bar, Leopold Square
Nestled within Leopold Square, Cubana Tapas Bar not only serves up some great South American and Spanish cuisine, but also has a huge selection of cocktails, and has over 220 different rums on offer! Head outside to enjoy your beverages in the warm evening air tonight.
Bloo88, West Street
Not your first thought when you think of a beer garden, we know, but Bloo88 has created a little outdoor haven for when the sun decides to rear its beautiful head. Get down after work to make use of its happy hour, which runs every day 4:30-9:30pm and only pay £2.95 for a small glass of wine, bottles of cobra, house spirits and mixer. Alternatively, push the boat out and treat yourself to two cocktails for £10 – go on, you deserve it.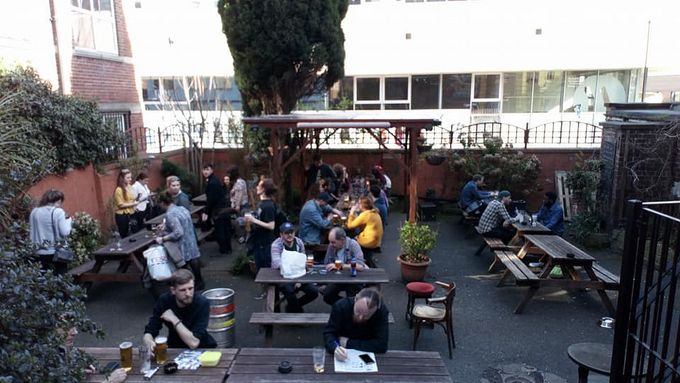 The Rutland Arms, Brown Street
At practically stumbling distance from the station, The Rutland Arms' modest-sized beer garden has all our vitamin D-deficient selves in mind. Grab a proper real ale or craft beer and make a B-line for the garden to enjoy every last drop of the sun before it's gone.
The Forum, Devonshire Street
Sink into one of The Forum's deck chairs this afternoon and catch some rays sipping on £7 classic cocktails, or browse its extensive drinks offering for your chosen tipple this sunny Thursday. If you have a Forum Card you'll be able to get two of most drinks for £9!  Overlooking Devonshire Green on what can only be described as the hottest day in April since 1949 (yes, we googled), Forum has your back.
As always, we'd love to see what you get up to in the city centre. To keep us in the loop, use #SheffAfter5 on Twitter and Instagram.