A taste of what's in store: A Taste of Independent Sheffield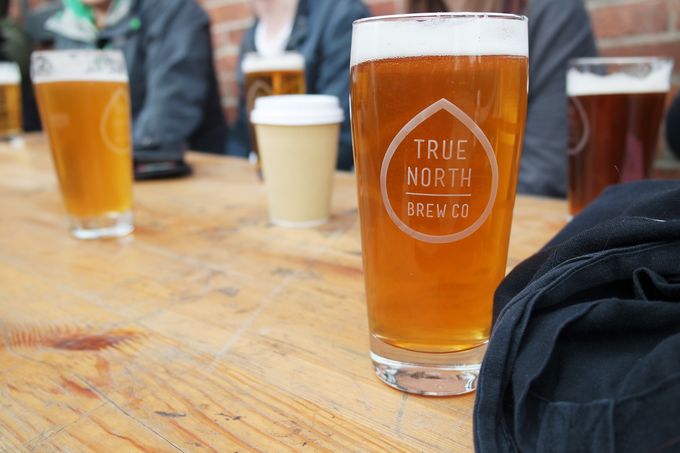 As it's less than a week until Fargate and the Peace Gardens become home to some of Sheffield's finest traders on 21-23 September, we thought you'd probably want to know a bit more of what to expect.
Read on to see which of your favourite local breweries will be at 'A Taste of Independent Sheffield', making sure the weekend tastes great...
→ Abbeydale Brewery
Starting back in 1996, Abbeydale Brewery has become fundamental to Sheffield's brewing scene. With a core range of five cask beers, one keg and countless special releases in cask, keg and can, there is always something new to try with Abbeydale.
→ Brew Foundation
The Brew Foundation crafts beers its founders love to drink, focusing on brewing perfectly balanced beers. As it develops its range, it's focusing on creating the most drinkable beers on the planet. Put them to the test at A Taste of Independent Sheffield.
→ Exit 33
Brewing since July 2008, Exit 33 has a reputation for quality beers with depth of flavour. All its beers are created in small batches using quality natural ingredients and served unfiltered and unpasteurised.
→ O'Hara's Rum
O'Hara's spiced rum is a blend of the finest three- and five-year Guyanan rum with five-year Trinidad and Tobago rum, flavoured with a ground-breaking fusion of cinnamon, lime, vanilla, spices and a devilish secret ingredient for an incredibly smooth drink. Enjoy it over ice over with a range of mixers at A Taste of Independent Sheffield.
→ Sheffield Dry Gin
Sheffield Dry Gin was the first gin to be distilled and bottled in Sheffield for over 100 years. It uses traditional gin botanicals alongside fennel, cardamom and gentian root that lend the gin it's dry herbaceous character. For balance it adds a small amount of grapefruit, lemon peel, Sheffield Honey and Henderson's relish.
→ Sir Robin of Locksley
Artisan Gin, Sir Robin of Locksley is named after Yorkshire lad and Sheffield legend, Robin Hood. A multi-purpose gin that crosses the boundaries between a London Dry style and an Old Tom. Full of delicate aromas and up-front juniper, Sir Robin of Locksley is perfect served with grapefruit to extend its lingering citrus finish.
→ True North Brew Co.
Available since 2012, its core range of popular beers are full of flavour, with rotating recipes allowing the beers to remain seasonal.