A city centre pub tour with Sheffield Beer Week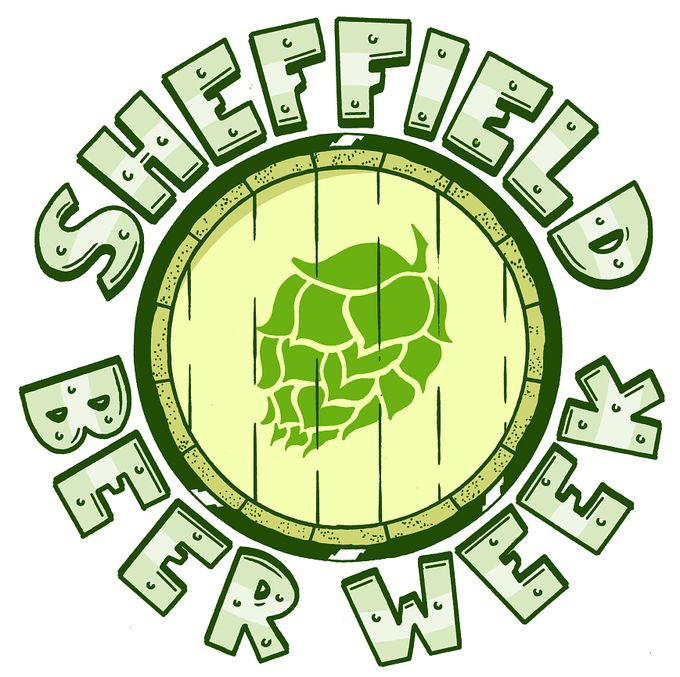 From 12 – 18 March Sheffield Beer Week returns, with pubs, bars, breweries and other beery businesses taking part in the city-wide celebration of beer.
From brewery tours to tap takeovers, you can see #SheffAfter5's guide to Sheffield Beer Week, or head to the Sheffield Beer Week website for a full programme of events.
As well as fantastic events, Sheffield Beer Week has planned out a few pub trails to follow across Sheffield and its suburbs. For a fantastic evening in #SheffAfter5 why not follow the trail? There are plenty of hidden gems to discover.
Do it in order, or make your own way around Sheffield's city centre. It's your party.
The Bath Hotel
Known for its remarkable tiled interior, the Bath houses six hand pulled ales and three rotating Thornbridge Brewery kegs. A perfect and snug beer getaway.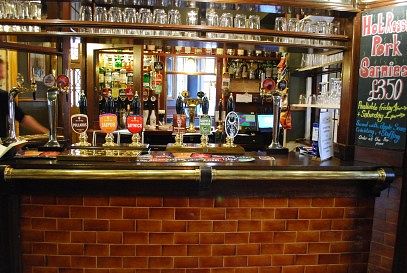 Brewdog
Brewdog's Sheffield branch, in keeping with the brewery's mantra, focuses on flavoursome upfront hop forward beers which is showcased via its 15 to 20 rotating keg lines. A glass walled keg chilling room; a viewing wonder. Now serves pizza and has a bottle-shop.
The Devonshire Cat
A cornucopia beer house in the Devonshire Quarter offering a mah-hoo-sive selection of bottled beers including Belgium beers, German Pilsners, wheat beers, smoked beers and the very best from the UK and America. The draught beer list is also impressive as plentiful keg and cask taps now feature on their newly refurbished island bar. Homely food offering available.
Drink Inn
A new micro-pub situated near Ponds Forge and adjacent to a popular tram route, making this an easy real ale stop off. Three rotating hand-pulled ales plus local brewery bottles.
Great Gatsby
This renowned party bar has a solid bottled beer selection which includes the like of Anchor and Beavertown. More focused on cocktails and spirits, you'll still always find a couple of local hand-pulled ales and the odd interesting overseas keg beer on offer. Tasty Mexican inspired small plates available such tacos and quesadilla.
The Devonshire
This eclectic Devonshire Street late night music junkie boozer offers six hand pulled ales and 12 draught taps including many a continental beer. Dig into the extensive bottled beer range and beer cocktails as the party vibe progresses.
Red Deer
A constantly rotating beer range, 300 ales poured over the last two years, board games (Kerplunk) and a powerful Sunday roast all add up to make this an attractive and cosy beer hang out.
Roco
A creative focused co-op with a community vibe. Brood is the main bar space offering great light bites such as their delicious charcuterie board and a range of beers on bottle and keg – with a good local focus. They even have their own deli shop which features a wider range of bottled beers from across the UK to take home.
Rutland Arms
Eight hand-pulled ales rotate across local and regional microbreweries such as Bristol stalwarts Arbor and Bristol Beer Factory. Big on crafty keg beer; drop by to sample Brewdog, Magic Rock, Hardknott or Mikkeller beers. Food menu swerves from chip butties to inventive more gourmet offerings.
Sentinel Brewhouse
Newly launched in March 2016 this brewhouse and taproom housed in a converted industrial unit (near BBC Radio Sheffield and within walking distance from the central train station) brought a new angle to the Sheffield beer scene. Big on beer and food pairings – check out their regularly rotated food menu.
Sheffield Tap
An awe-inspiring brewpub establishment accommodated in a converted Edwardian refreshment room at the train station. The beer selection is also awe-some – 200+ bottles, 12 continental swing handled taps (including Czech beer Bernard unfiltered and dark) and 11 traditional cask hand pulls including three house brew regulars from Tapped Brew Co.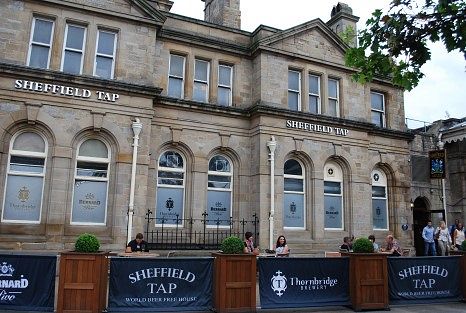 The Three Tuns
Under the same ownership of Rutland Arms, the Three Tuns often has Blue Bee Brewery on the bar. Other favourites include Dark Star and Acorn Brewery.
The Wick at Both Ends
This West Street cocktail bar also boasts good food and beer. Wild Beer co makes regular appearances on the bar whilst the bottle fridge stocks Belgium, German, Trappist and Abbey ales.