8 dining deals in Sheffield this January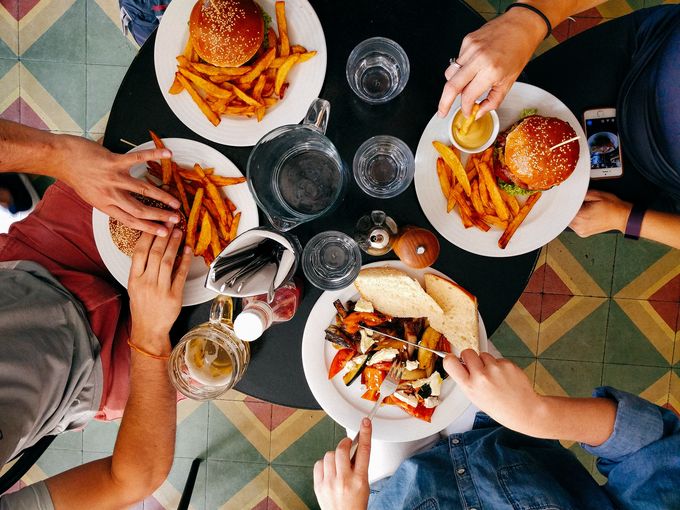 With everyone a few pounds heavier on the waist and lighter in the wallet, January is the time when restaurants pull out all the stops to get diners through the door. Which means for foodies, the first month of the year is one of cheap eats and fantastic deals, all you need to do is brave the cold!
Here are just a few of the great deals available at Sheffield's restaurants this January.
Fire Pit BBQ
Fire Pit BBQ on West Street usually only treats customers to 50% off food on a Monday, but seeing as it's January, the BBQ bar and grill has decided to extend the offer to run from Tuesday to Thursday as well, throughout the month! There are also ten new additions to the menu, so get down and try them whilst they're cheap! To redeem this offer, you just need to book online and quote FIREPIT50.
OHM
Despite having dining deals for every day of the week already, OHM at West One Plaza is taking it one step further this month and offering customers 50% off main courses throughout January. The deal is available from Sunday to Friday and bookings must be made in advance by email or by calling 0114 213 8080.
Bloo88
Bloo88 on West Street is upping the ante during January and as well as offering 241 on pizzas as normal, is giving diners the chance to enjoy two 12" pizzas and a bottle of wine for just £20 every Monday and Tuesday. See the menu on the Bloo88 website.
Piccolino
Dine at Piccolino in Millennium Square this January and receive 50% of your food bill back onto your Club Individual card to spend whenever you like in the future. Yes, it means you'll have to spend again at Piccolino, but it also means you get two meals for the price of one, and Piccolino has some fantastic dishes on offer. All you need to do is activate your card online, if you don't have a card yet, sign up for free and you'll receive £20 on your card to spend in the restaurant.
Café Rouge
Café Rouge in St Paul's Place is hosting the Rouge Sale until 12 January. Customers can enjoy 40% off all starters, mains, desserts, sides and sharers every day. To enjoy great French-inspired food in the heart of Sheffield at reasonable prices, download your voucher online.
Pizza Express
On Wednesdays until 7 February, Pizza Express is offering two pizzas for £10. With three restaurants in the city centre – The Moor, Devonshire Street and St Paul's Place – hang about after work and enjoy a slice at a cut price.
Gourmet Burger Kitchen
Gourmet Burger Kitchen in The Light complex on The Moor is offering customers two burgers for £12 until 19 January. With most burgers usually costing around a tenner, and the Gourmet Burger Kitchen's latest special The Arnie Sarnie (which features a 'Terminator' sauce) included in the deal, all you need to do is download the app to claim the offer.
True North Brew Co venues
Signed up to a True North Brew Co loyalty card in 2017? If you used your card before 31 December 2017 you'll be eligible for 50% off food in any True North venue during January. With fried chicken at The Common Room, pizza at Forum and pies and more at The Devonshire. If you spent with True North last year, now's the time to treat yourself!