5 great things to do after 5pm in Sheffield: 9 – 15 April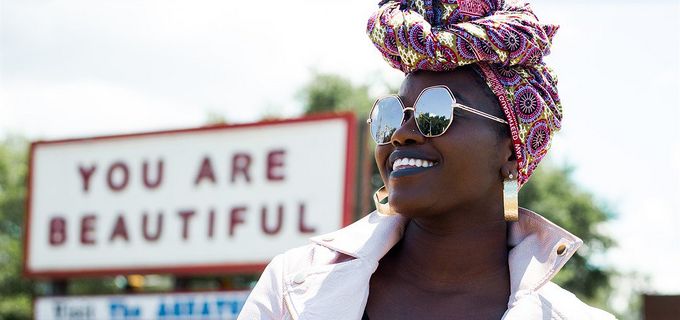 Take back your weeknights this week and get busy in Sheffield city centre – there's so much more going on than you think! We've come up with our top picks to help you make the most of the city this week; whether that be learning to keep your bike in check, or soaking up some culture at one of our many brilliant theatre venues. Whatever you end up doing, use #SheffAfter5 to share your experiences!
Pint of Science Sheffield launch night, Sheffield Tap, 9 April, 5:30pm
Ahead of the return of the nationwide Pint of Science Festival in May, we're being treated to a launch night in the heart of the city this week. The non-profit organisation that invites top scientists down to your local pub to discuss their recent research endeavours with you, lets you share a pint with some of tomorrow's top scientists. Drop in to the Tap from 5:30pm onwards for a handful of talks and an interactive science fair, where you'll also be able to sample some science-y foods! Book your tickets here.
'Harvey' by 53 Theatre Group, Library Theatre, 11-14 April, 7:30pm
Local amateur dramatics group 53 Theatre Group bring their spring performance of 'Harvey' to the Library Theatre. One of the longest running comedies on Broadway and in the West End, 'Harvey' sees Elwood P. Dowd introduce his imaginary friend (and six-foot-tall white rabbit) Harvey to his friends and family. In response to this unusual behaviour, he is admitted to the local sanatorium… Get your tickets for what'll be a guaranteed laugh-till-you-cry performance by calling (0114) 2368 378 / 07714 236 835.
Bike Rehab Maintenance Class, Bike Rehab, 11 April, 6:30pm
The first of a series of bike maintenance sessions, Bike Rehab will start with 'The Essentials'. Teaching the basics and so on, the workshop will cover setting up your working environment, through to disconnecting and attaching brakes, and cleaning and lubrication, as well as valuable care tips. At £25 per person for a two-hour session, this class is a must if you want to keep your two wheels in check. With facilities to store your bike, and protective clothing and tools to use on the night, this itself is an essential! Get your tickets from Eventbrite.
Sugarspun at Café Totem, 12 April, 8pm
With their latest single being described as belonging in the 'Definitely Maybe' dimension, BBC-tipped Sugarspun will bring their Spaceman Dreams Tour to Café Totem on Thursday. The band will be supported by South Yorkshire natvies Paisley Sundae, whose music is inspired by acts including Peace, Nirvana, The Prodigy, The Smiths and The Libertines. Tickets are £6 and can be bought here.
Our Mel presents: Words of Beauty, Theatre Deli, 12 April, 7:30pm
Sheffield-based social enterprise Our Mel will bring an evening of poetry and live music in celebration of beauty to Theatre Deli this Thursday. Exploring cultural identity, Black history and what it means to be a person of colour in Britain today, Our Mel examines the journey taken towards self-love, and encourages you to speak your peace, embrace some of Sheffield's talents and "experience freedom with an empowering night of words of beauty with a focus on people of colour." To find out more, visit www.ourmel.org.uk. (You can also book your tickets via Eventbrite)