Where to spend the August bank holiday in Sheffield city centre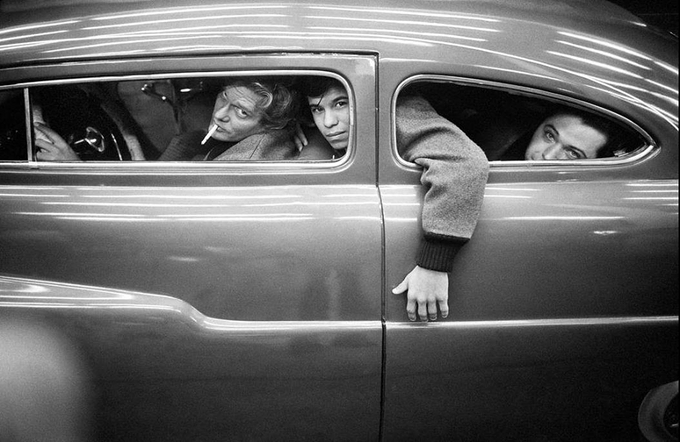 The ultimate bank holiday of the year is nearly upon us, and we want you to make the most of every last second. Read on to see what you could be up to in the city this weekend!
Courtyard Market #1, Birdhouse Tea Bar & Kitchen, 25 August, 11am
Support your local independent businesses this weekend at Birdhouse's first ever courtyard market. With plenty of stalls from some local favourites and a few new faces too, it'll be a great chance to pick up some hand-crafted food, gifts and produce – stick around for a cuppa (we recommend the Sheffield Fog) and a slice of cake and make an afternoon of it – it is supposed to be sunny after all!
Receive 10% off your tea bill when you click 'attending' and comment 'see you there' on the event.
At the market, you'll find these guys:
Toni Bee – debuting her new jewellery collection, local illustrator and all-round maker of pretty awesome things will be around for all your quirky-cool needs.
Lovely Skincare – artisan skincare company based here in Sheffield, Lovely Skincare makes all of its products by hand – right here in the Steel City. With affordable and environmentally-friendly products that look great on you and in your bathroom, you're going to want to check Lovely out!
Cocoa Mester – master (or mester) chocolatier Cocoa Mester will be on-hand to supply all the finest seasonally-flavoured chocolates your heart desires this weekend – and you're going to need to treat yourself – it's the last bank holiday of the year after all.
Crochetaholique – all your crochet dreams will be made when you see the creations on offer from Crochetholique.
Ruby Tynan Jewellery – here you'll find simple yet elegant pieces that have been handmade here in Sheffield.
Charlotte Righton Illustration – creator of all things cool and aesthetically pleasing, make sure to check out Charlotte's work, which includes pencil and watercolour fashion illustrations as well as pet portraits!
Martha and Hepsie – creators of colourful homeware, babywear, stationery and gifts, Martha and Hepsie will transform your homeware with its fun and unusual prints.
The Sheffield Candle Company – makers of natural soy wax and cotton wicks, pick up a Peace Gardens candle to make your house smell of botanical freshness, or sniff out your favourites at its stall on Saturday!
Elsie & Nell – maker of all things well-said, Elsie and Nell produces accessories that please your eyes and your mind. Think proper good quotes on totes, mugs, notepads, phone cases etc.
Bongo's Bingo, O2 Academy Sheffield, 25 August, 6:30pm
Back once again for a night of shenanigans, Bongo's Bingo will be bringing the fun to O2 Academy Sheffield for a Bank Holiday Weekend 'Spesh'. Think bingo, dance-offs, rave rounds, prizes (silly and decent) and plenty of great music – from the past and present. Tickets are selling fast for this, with only final release available for £10 here. Get them while you still can!
Terrace Party, OHM, West One Plaza, 26 August, 2pm
Celebrate outdoors on OHM's terrace listening to live music from Sandy Turnbull, Jay Collins and Oli Zee this bank holiday, as the cocktail bar and restaurant opens up its outdoor bar alongside various street food vendors. Soak up the good vibes all afternoon and chill out in the last of the (hopefully) sunny weather in the city.
Salsa in the Square, Cubana, Leopold Square, 26 August, 5pm
The region's most popular free outdoor salsa event is back this bank holiday weekend with plenty of good music to get you moving! With freestyle dancing, dance classes and performances from UDO under 16 World Champion dancer James Airy and The Pocket Rockets, as well as sets from salsa band Sarabanda and special guest Oswaldo Chacon – you'll never want the party to end! Check out the video from Salsa in the Square back in May. And if it rains, the party will continue in Cubana!
American Graffiti, Curzon Sheffield, 27 August, 3pm
While away your afternoon as the bank holiday draws to a close watching 'American Graffiti' in one of the city's coolest cinema spots. 45 years on from its first release, stars Harrison Ford, Ron Howard, and Richard Dreyfuss experience that all too familiar feeling of being at the end of summer and on the cusp of adulthood. Book your tickets today for an afternoon of chilled and care-free cinema.
Whatever you decide to do this bank holiday weekend, make sure to keep us in the loop by using #SheffAfter5 on socials!