What's on stage: Autumn/Winter 2018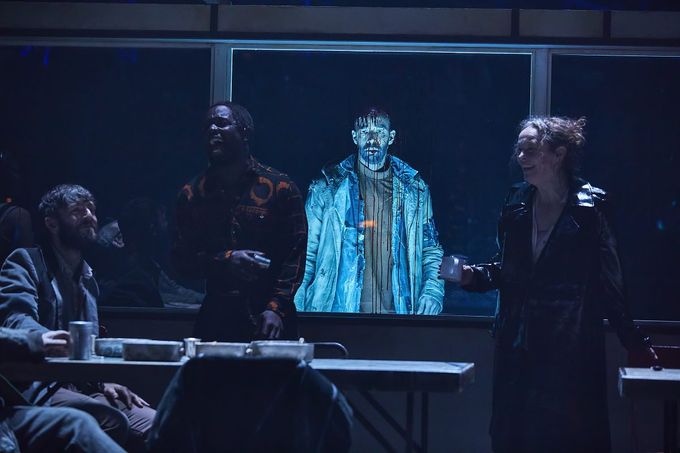 So the evenings are a little darker, and we're slowly beginning to accept that tights and trousers (or both) are back for the foreseeable future here in Sheffield. With that in mind, we thought you'd like to see what's on at the theatres in the city centre – they're bound to warm your cockles.
Theatre Deli
The Netherlands, 7 November, 7:30pm
This world premiere performance from Two Tonne Theatre is a play about ending up where you least expected, not through travel, but in becoming a parent of a child with a learning disability. In an often-unhelpful, uncompromising world, it's about finding out that the place you never dreamed of going, is a beautiful, fascinating country. Find out more about the two-cast performance and book tickets here.
Pricks, 12 November, 7:30pm
This moving and funny new show exploring the ups and downs of living with type 1 diabetes through poetry and original soundscape will have you feeling uplifted and far more aware of what it's really like to deal with a whole lot of pricks, of the medical kind. Learn more and book your tickets here.
Canary, 13 November, 7:30pm
Join Fun in the Oven Theatre as they celebrate and commemorate the lives of Britain's unsung war heroes. The canaries are a motely crew of munitions workers doing their bit for the war effort, who, after enduring an air raid, are sent on an explosive journey through euphoric emancipation, forbidden friendships and anarchic dreams. Get me a ticket!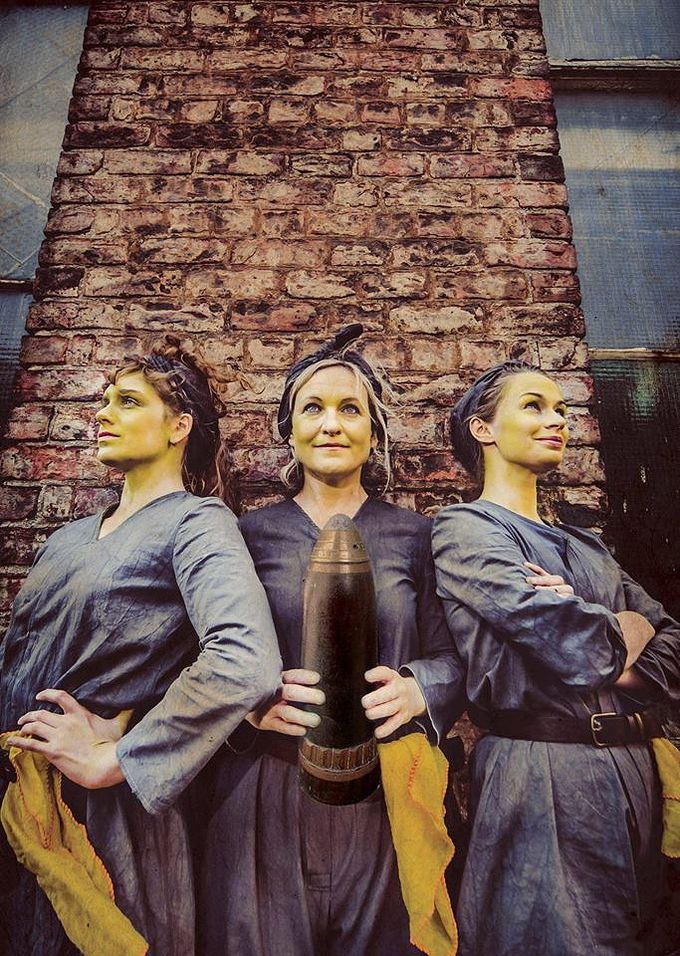 Dogmatic, 16 November, 7:30pm
Through a combination of storytelling, performance lecture and protest, join Jamal as he becomes more aware of racial inequality, and his realisation that is has in fact, consumed him. Share your views and discuss ideas in a bid to examine the concept that all views should be expressed and challenged. Is no idea above scrutiny? Tickets here.
Dirty Work (The Late Shift), 21-23 November, 7:30pm
Accompanied by the sound of piano on a battered record player, Forced Entertainment will revive its 'Dirty Work' performance as 'Dirty Work (The Late Shift)' this month. It will explore and expose a world in which real life is so often presented as spectacle, and touches upon historical events, daily life, political speeches, sublime beauty and vivid terrors. Everything is here, in provocative, intimate and comical style. Get your tickets today.
A Christmas Carol - an immersive dining experience, 30 November - 16 December, £35/£40
Back again for another knees-up, join The Guild of Misrule and Theatre Deli as they tell the tale of a Christmas Carol over a two-course Christmas feast cooked up by local suppliers. Parlour games, Christmas songs and spirited trickery a-plenty, book your tickets for a heart-warming, foot-stomping immersive production (ticket includes a two-course meal).
Sheffield Theatres
Close Quarters, Studio, 27 October – 10 November
Cormack, Findlay and Davies are the elite. They are the first generation of female soldiers to serve in the British infantry in close combat - ever. This co-production between Out of Joint and Sheffield Theatres is a new play from Kate Bowen, and is directed by Out of Joint artistic director Kate Wasserberg. Limited tickets here.
The Messiah, 5-10 November
Join Hugh Dennis, John Marquez and Lesley Garrett as they star in a new comedy that sees a travelling theatre troupe of two actors and an opera singer arrive by camel in the ancient town of Sheffield to re-enact the greatest story ever told. Witness what might possibly be the funniest and most magical Nativity you'll ever see. Tickets available here.
Declaration, 15 November, 7:45pm
Sarah is a square peg living in a round world. Having grown up 'different', and now being told she has ADHD, Sarah wonders what good a label will do. Art with Heart uses autobiographical comedy, storytelling and conversations with the audience to explore Sarah's journey of discovery and adventure. Tickets here.
Macbeth, 21-24 November
The National Theatre brings this epic and visually daring production of Shakespeare's most intense tragedy to the Lyceum theatre later this month. Now in a post-apocalyptic world of anarchy and uncertainty, watch Macbeth use forces of elemental darkness to obtain the crown, as directed by Rufus Norris ('Cabaret', 'London Road') and designed by Rae Smith ('War Horse', 'This House'). Fancy it? Tickets here.
Kiss me, Kate, 7 December – 12 January
On opening night of 'The Taming of the Shrew', the curtain rises on feuding divorcees Fred and Lilli. Catch this riotous, romantic musical comedy that'll make your heart soar as chaos ensues, wreaking havoc on life as they know it. Tickets are available now!
The Montgomery
Closer, 8-10 November
This is not a love story. 'Closer' follows four people through life as they experience love, lust and blurred lines that arise between the two. It's a powerful and darkly funny play that aims to dissect the highs and lows of relationships, revealing how honesty isn't always the best policy. Snap up your tickets today!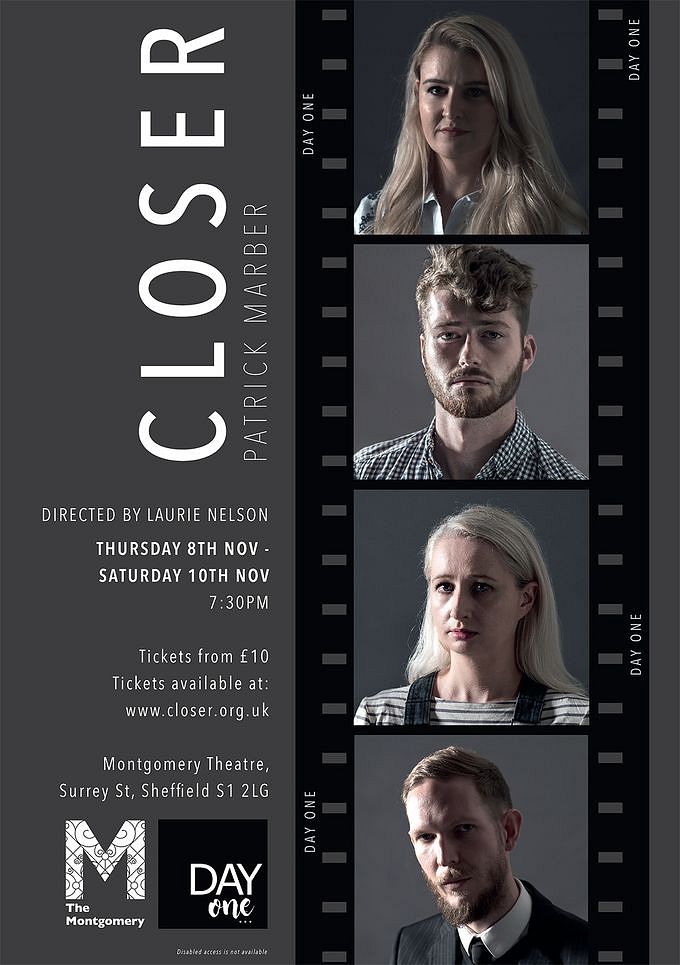 Library Theatre
Last of the Duty Free, 21 – 24 November
Thirty years on from the disastrous antics of the original 'Duty Free' sitcom in the 1980s, creator Eric Chappell has reunited couples David and Amy with Robert and Linda at the Hotel San Remo in Marbella. Watch as the Denys Edwards Players make David more lustful, Amy more cynical, Robert more dangerous and Linda more romantic than ever.
Tickets available here.
Robin Hood and the Babes in the Wood, 7 – 8 December, 7.30pm
This is a panto like no other. With bad language, tasteless jokes and (very) rude antics, meet Robin and Marion as they go on a psychedelic and kaleidoscopic adventure in the woods. Back again, Far Out Theatre gives this classic pantomime a new lease of life. Over-18s only. Tickets here.
Don't forget to include #SheffAfter5 if you're posting about your evenings in Sheffield – we always love seeing what you get up to