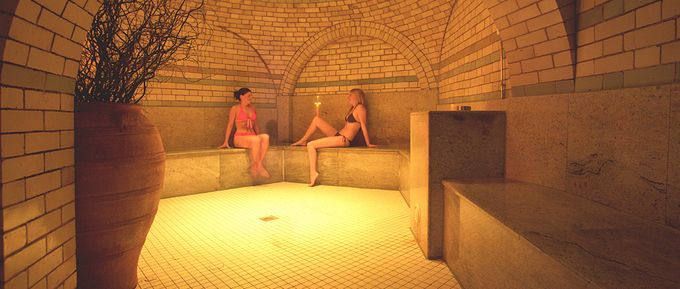 If work, study and life is stressful, enjoy Sheffield after 5pm in peace by treating yourself to a pamper at one of Spa 1877's evening sessions, running from 6pm – 8pm every weeknight.
The express spa session lasts for two hours and is the ideal way to unwind in the evening. Tucked away on Victoria Street, just off West Street, Spa 1877 is a sanctuary in the city centre. These unique and cosy Victoria Turkish baths have been built into the old Glossop Road baths, which have been around since the 1830s.
Today, they are traditional yet modern and sleek, and guests are invited to travel through each experience at their own pace, reaping the benefits of the thermal journey and the powerful L.E.D lighting. There is no pool for swimming nor is there a jacuzzi to distract, instead Spa 1877 invites guests to escape, exist and relax as if time had stopped for a while.
There is a large range of treatments available to enjoy, from skin rejuvenation to massage, waxing to tanning, and treatments for men and expectant mums. Spa assistants are always on hand to make sure the experience is as relaxing as possible. All treatments are provided by our highly qualified and friendly therapists who are only too happy to offer advice about the most effective treatments.
To enjoy Sheffield after 5pm away from the noise and the crowds, book your appointment with Spa1877 by calling 0114 221 1877. More details about treatments can be found on the Spa 1877 website.
See Alive After 5's food and drink section and make an evening out of it by enjoying dinner after your spa experience.