Unmissable Music in Sheffield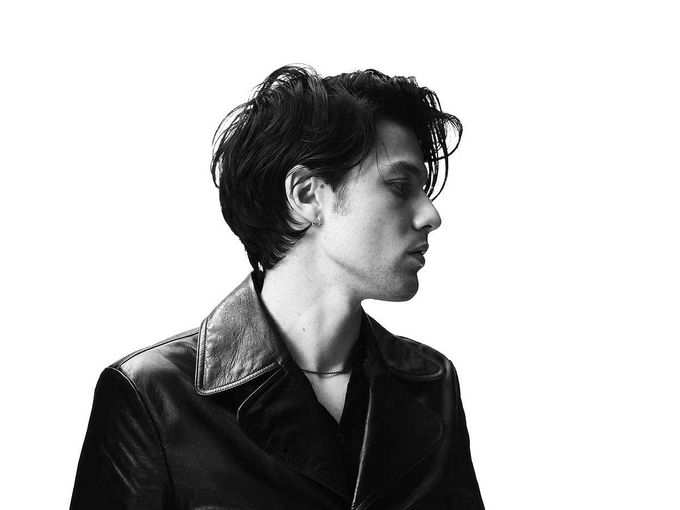 It's no secret that Sheffield is home to a whole host of great music, be that any genre. With so much on offer over the next few months, we've picked out our favourites to help you out when it comes to making the most of great live music in the Steel City.
Submotion Orchestra, Foundry, Sheffield Students' Union, 16 March, 7:30pm
This seven-piece Leeds band are set to bring their unique sound back to the Foundry on Friday. As hosted by The Tuesday Club, the band, who have been influenced by dubstep, soul, ambient electronica and jazz, will no doubt be sampling their fifth studio album 'Kites' and will be supported by Stoaty and Contours' Rhythm Section. Grab your tickets here.
Soul Jam, Foundry, Sheffield Students' Union, 22 March, 11:30pm
To round off before Easter, SoulJam is hosting another of its incredible dance parties, and this time it's at the Foundry. For just £5, you'll be able to get down and boogie to all the best soul, funk, disco, rhythm and blues in town. Head over to Skiddle to get your £5 advance ticket.
Rumours of Fleetwood Mac: 40 Years of Rumours, Sheffield City Hall, 24 March, 8pm
The world's finest tribute to Fleetwood Mac returns to City Hall with a brand new show celebrating the 40th anniversary of the iconic Rumours album. Covering five decades of music from Mac, the band have been personally endorsed by Fleetwood Mac founding member, Mick Fleetwood; Rumours of Fleetwood Mac will showcase some of the songs that made the real Fleetwood Mac one of rock and roll's most outstanding bands of all time. You can book your tickets for this here.
Little Comets, The Leadmill, 10 April, 7:30pm
British indie-rock band Little Comets will bring their latest UK tour to The Leadmill next month. Showcasing their newest album, 'Worhead', the band are set to deliver a night filled with past favourites, including 'Joanna' and 'One Night in October', and of course, some new ones. Get your tickets from The Leadmill.
Bastille: Reorchestrated, Sheffield City Hall, 14 April, 7pm
On a tour that was inspired by their Union Chapel show last year, Bastille plan to bring their Wild World tour to Sheffield, only this time with a full orchestra and choir. In the grand surround of the city hall, the band will play songs from their highly acclaimed Wild World and Bad Blood albums, making it a gig not to miss. Head to www.sheffieldcityhall.co.uk for tickets.
Public Service Broadcasting, O2 Academy Sheffield, 17 April, 7pm
Four-piece band PSB are due to return to the Steel City in April, bringing their unique music, sampling public information films, archive footage and propaganda material, in tow. Teaching lessons of the past through music of the future on drums, guitar, banjo and electronics, PSB will bring their new album 'Every Valley' for its live Sheffield debut. To be in on what promises to be a night of anthemic music, book your tickets here.
Sofar Sounds, Secret Location, 26 April, 7:30pm
Experience live music differently at the next Sofar Sounds gig at a secret location in the city centre. Sofar first came to the Steel City in 2016, and has become a global movement for an alternative appreciation of music. The exact venue and line-up will be released the day before via email and announcement on the website, making this gig a secret well worth keeping. If you're looking to really connect with artists and enjoy music in a more intimate setting, then head to Sofar, wherever it may be. You can apply for tickets here.
Sheffield Chamber Music Festival, Various Locations, 11-19 May
Celebrating all things chamber music, this nine-day festival from Music in the Round will see concerts held at the Crucible studio, Sheffield Cathedral, and the Winter Gardens, all in aid of celebrating the harmony that chamber music resonates. As well as concerts from resident musicians Ensemble 360, Singer-in-Residence Roderick Williams and various international guest artists, you'll be able to connect with the music through informal talks, silent films with improvised soundtrack and much more. Get your tickets from Music in the Round now; some concerts offer two tickets at just £5 each. Bargain!
James Bay, O2 Academy Sheffield, 1 June, 6:30pm
Hot off the press with news of his second album, 'Electric Light', James Bay has also announced his UK tour, which stops off at the O2 Academy in June. When asked to describe his latest album, which is due for release on 18 May, Bay said, "This new album is about a real sonic and artistic evolution for me. The feeling of a 100 watt bulb expanding and brightening is what I envisioned. 'Electric Light' came to my mind and I knew it was perfect." Be sure to get your tickets; presale tickets are released on Wednesday 14 March, while general sale is Friday 16 March.