Top 10 things to do at Doc/Fest 2018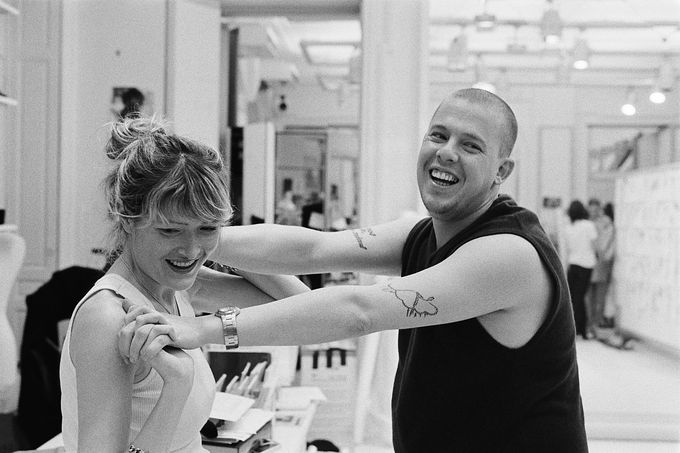 Next week, Sheffield Doc/Fest will celebrate it's 25th edition of the six-day documentary festival in the city. With 200 documentary features and shorts, 27 interactive and immersive projects (including seven virtual reality installations) and special events, talks and industry sessions across the festival, this year is set to be a corker. Doc/Fest aims to give us the opportunity to explore documentary and non-fiction story-telling, and we've only gone and chosen our top ten picks of what not to miss!
DOUBLETHINK, Tudor Square, everyday, 10am-10pm, free
Commissioned especially for the festival with support from Wellcome and mental health researchers, DOUBLETHINK is an immersive video installation by renowned artists and filmmakers Iain Forsyth & Jane Pollard (20,000 Days on Earth).
The World Unknown to You: Alternate Realities exhibition, Trafalgar Warehouse, 7-12 June, free
Experience 17 multi-disciplinary installations that transport you to new and previously inaccessible territories at the Doc/Fest Alternate Realities exhibition running throughout the festival. The installations use computer-generated graphics, interaction design and robotics as well as theatre to displace your mind and reactions. Entry to The World Unknown To You is free, however on-the-day booking will be required for individual projects that use virtual or augmented reality headsets. To book onto these projects, head to the booking station at Trafalgar Warehouse and speak with the host on the desk downstairs.
A Northern Soul, City Hall Oval Hall, 7 June, 6pm, £8/£11
Kicking off Sheffield Doc/Fest's 25th edition in the city, Sean McAllister will return to Sheffield to premiere his latest film, 'A Northern Soul' to audiences at City Hall. McAllister's newest work reflects on the changes his Yorkshire hometown (and former city of culture) of Hull has undergone in the face of Brexit. Doors open at 6pm, the film begins at 6:45pm. Book tickets here.
McQueen, Bertha DocHouse Showroom Cinema 4, 7 June, 9:30pm, £8/£10
Unsurprisingly, 'McQueen' reveals the intimate world of Alexander McQueen, following the working-class boy from East London through to his success and 'mesmerising genius of profound influence'. To book your tickets to the Doc/Fest exclusive preview of the documentary, click here.
Too Beautiful: Our Right To Fight plus extended Q&A, Bertha DocHouse Showroom Cinema 4, 8 June, 6pm, £8/£10
As one of the most successful countries to compete in Olympic boxing, Cuba however does not allow women to compete. Maceo Frost documents the fortunes of 39-year-old potential champion Namibia as she trains alongside the male athletes at Havanna's legendary El Trejo gym. If you're a festival pass holder, you'll also have the chance to meet Namibia, Maceo Frost, the documentary team from Adidas and crew at the film's world premier drinks reception at Tamper Sellers Wheel. Film and Q&A tickets available here.
Black Mother with Live Score from Gaika, Sheffield City Hall Ballroom, 10 June, 9pm, £13/£15
Musician Gaika will make the world premiere of his newly commissioned hypnotic live score responding to Khalik Allah's documentary, 'Black Mother', on Sunday. Presented by the festival and Warp Records, the combined performance of film and hypnotic baptism/live cinema aims to transport you to the shore and streets of Jamaica through a poetic concoction of words, sounds and images. Tickets available here.
The Incredible Playable Show, Trafalgar Warehouse, 11 June, 8pm, £8/£10
The show where you can become a component of the performance by becoming a human button, zapping each other with barcode scanners or by playing Pac-Man with inflatable toys, Alistair Aitcheson presents the theatrical gaming mashup (which will most definitely be hilarious) in Sheffield. Tickets available here.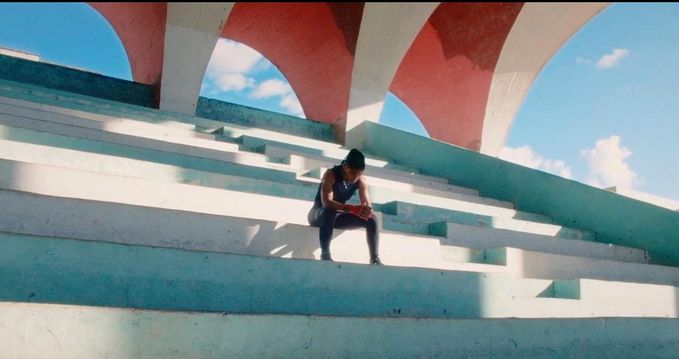 Vicky McClure: Dementia & Music, Netflix Crucible Studio, 11 June, 7pm, £8/£10
BAFTA-winner and star or This is England, Line of Duty and The Replacement, actor Vicky McClure makes her debut at the festival discussing her new BBC One series, 'Vicky McClure: My Dementia Choir'. With support from BBC, producers Curve Media present a deeply personal journey of discovery into the power of music for dementia sufferers. On the night, McClure will discuss the making of the programme, her relationship with Alzheimer's Society and the need to increase understanding of the power of music therapy in dementia patients.
Boys Who Like Girls plus Q&A, The Light Cinema 8, 12 June, 4:30pm, £8/£10
Since the 2012 Delhi gang rape, questions are arising about the role of men in gendered violence. 'Boys Who Like Girls' sees Ved join a boys' club run by 'Men Against Violence and Abuse', who realises there may be a better path for him than the one paved by his abusive father.
Special Anniversary Screening: Grenfell plus extended Q&A, PBS America Showroom Cinema 3, 12 June, 9pm, £8/£10
Documenting the year following the Grenfell tragedy, Ben Anthony includes accounts from those devastatingly affected by the tower block fire. The film communicates multiple voices from the community surrounding Grenfell, including interviews with those in positions of responsibility. To catch tickets to the world premiere of this, click here.
To share your experiences of Doc/Fest, be sure to use #sheffdocfest and #DocFestAfter5 and join the conversation!