Third Angel brings new show to Studio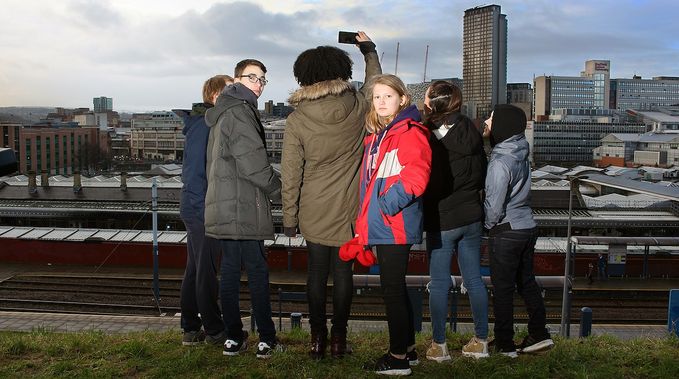 Sheffield-based theatre company, Third Angel, has been touring performance work across the UK and internationally for 22 years. On 26 July, it will bring a new show to Studio (in collaboration with Sheffield Theatres) exploring what it means to be a teenager in Sheffield in 2018.
'Inherited Cities' will give voice to the next generation as they shape their futures, and in turn, the future of the city.
Co-Artistic Director Rachael Walton worked with a group of over 60 young people aged 13-19, as well as a team of artists including Sally Proctor (Associate Director Slung Low), Stacey Sampson (most recently The Department of Distractions and Partus for Third Angel) and Lucie Dowling (Partus for Third Angel) to produce a play that has identity at its heart.
Rachel said: "Making this show has been a privilege from day one. Being in the rehearsal room with the cast has been amazing: the honesty, the vulnerability, the fun, the determination, the playing, the shouting and all the hard work.
Growing up now is very different to when I was younger, the impact social media has on their lives is phenomenal, and it's there 24/7. There is no escaping it.
The young people we have been working with are committed and enthusiastic, they have a voice, they have their point of view, they want the city to listen and understand what it's like to be a teenager now. They want to be heard."
This world premiere features young people from four schools: Birley Academy, High Storrs, Handsworth Grange and Silverdale, as well as Sheffield College, intertwining their stories with music.
Starting in the Crucible foyer, it then moves to Tudor Square, and settles in the Studio. Audiences have therefore been asked to dress appropriately for the weather.
Interested? You can book your tickets online, over the phone on 0114 249 6000 or in person at the Sheffield Theatres box office.
Don't forget to use #SheffAfter5 when you're out and enjoying Sheffield in the evenings. We'd love to see what you get up to!