Start something new at Union St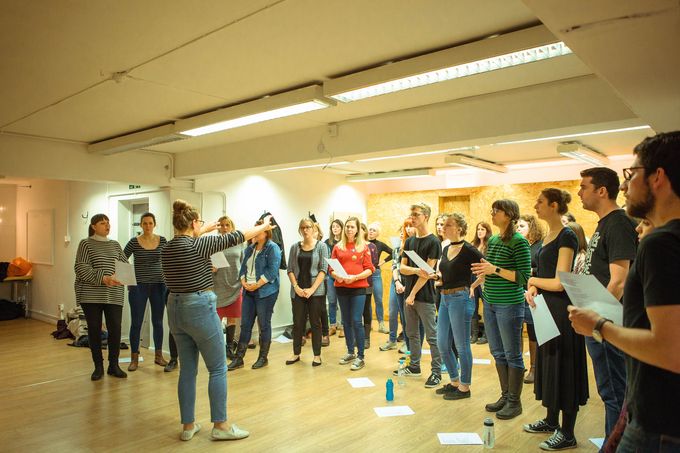 Union St is giving Sheffielders the chance to help the city come alive after 5pm by offering a package of benefits to those wanting to set up a new series of classes, events or workshops, at the co-working and events space.
One Space at Union St already plays host to a huge range of activities during the week, whether it be yoga, singing, dance, crafts or chigung, there's plenty going on every evening. With the new benefits package being offered by Union St, now is the time to join the programme of events!
Founded as an independent social enterprise where any income is re-invested, Union Street works to support and develop a range of facilities and activities to benefit the public. As part of this mission, Union St is offering a range of benefits to individuals who want to start a series of events in the space.
Gina Walters is in Sheffield band Before Breakfast and set up Neighbourhood Voices, a choir that meets at Union St every Tuesday to sing pop and alternative arrangements of songs, to encourage young people to get involved with a choir.
Gina said: "Union St has been supportive of Neighbourhood Voices beyond my expectations. From a funded advert in Now Then to social media support and newsletter, they have been behind me and my idea from the start. That support has no doubt resulted in the immediate success and buzz of this choir, not sure it would have happened without them."
For anyone interested in setting up a series of workshops or classes, Union St can offer: free hire of the space for an introductory period, flexible hire costs that increase as your event series becomes more established, support with marketing and promotion in our newsletter and social media, and class discounts for customers funded by Union St.
Union St encourages activities that boost wellbeing, build community and banish isolation, and are more than happy help anyone out that can bring that to the city. If you want to start something new at Union St, get in touch and help Sheffield come alive after 5pm.