St. Patrick's Day in the city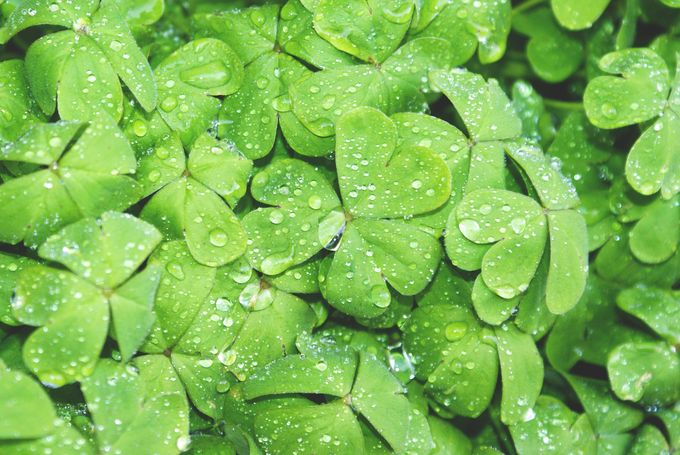 What began in the 17th century as a religious feast day to commemorate the death of St. Patrick, the patron saint of Ireland, has since evolved over the centuries. Today, festivals are held all over the world celebrating Irish culture, be that through parades, food, music, dancing, and just generally lots of green. Sheffield is no exception to this and so we've come up with a few things to get involved with, all in a nod to the Irish patron saint himself. Don't forget to use #SheffAfter5 while you're out enjoying a pint or two of Guinness!
Big White Tent/Warehouse, Trafalgar Warehouse, 16 – 18 March
No longer on Fargate this year, the famous Big White Tent will be moving indoors to Trafalgar Warehouse this Paddy's day. With free entry all weekend, organisers are promising 'the usual shenanigans of a St. Patrick's Day in Sheffield', including music from local musical talents, including indie glitter band Seamonsters, What the Folk, Replaced by Robots and SAINT PETERSBURG, before seeing in the big day with a line-up of local DJs. Saturday will see Limerick locals Celtic Fling host a day of Irish music, with another great line-up of musicians from Sheffield's Irish community. If that wasn't enough already, there will also be the chance to catch some live Six Nations Rugby at 2:45pm. What more could you want? Well, Sunday at the Big White Warehouse will see Stevlor and his Spinning Orphans host Soul Sunday from 6pm onwards. Head down for a live soul band followed by various DJ sets to nurse that St Paddy's day hangover with some medicinal soul music.
Irish Cheese Night, Tamper Coffee (Sellers Wheel), 14 March, 7pm
Award-winning Northern cheese club Homage2Fromage are holding another of their delectable cheese tasting nights at Tamper, and this time it's all in appreciation of the 'unsung hero of the cheese world', Irish cheese. Presenting eight Irish cheeses accompanied with local bread, crackers and chutneys, this alternative nod to St. Patrick is one that all cheese fans will love. Head to www.clubhomage2fromage.co.uk to get your tickets!
Dine Sheffield, citywide, 15-29 March
What better way to celebrate St. Patrick's Day in the city than to enjoy some great food at an even better price? Dine Sheffield, the city's restaurant fortnight celebrating all things great about food in the Steel City, is the perfect way to celebrate St. Paddy's day for foodies – move over Guinness – pass the food! Make sure to check out the great places taking part, and download your vouchers to get eating at some of the best restaurants in the city centre.
Sheffield Beer Week, various locations, 12-18 March
Maybe it was a coincidence that Sheffield Beer Week coincided with St. Patrick's Day this year, maybe it was just fate. Whatever the reason, you'll be glad to know that Beer Week continues across St Patrick's weekend, giving you no excuse to get out there and enjoy some great local beers.
Boozy Vegan Break-FEAST, The Rutland Arms, 17 March, 11am
As part of Sheffield Beer Week, The Rutland Arms are hosting a Boozy Vegan Break-FEAST in partnership with Abbeydale Brewery, ensuring your weekend is nothing short of great tasting beverages. Four especially-brewed beers will be paired with a four-course vegan brunch, and will be exclusively available to try on the day. If you're after a proper vegan spread (none of this fake meat stuff) and want to try beers designed to pair with each course specifically, get yourself to The Rutland Arms ASAP.
St. Patrick's Day at Bar & Beyond, 17 March, 11:30am
Something a little more akin to the usual St. Patrick's Day celebrations, Bar & Beyond promise to bring a slice of Dublin to the city, opening the bar at 11:30am (!!), as well as live Six Nations coverage, and House, Dance, Chart and R&B DJs supplying the soundtrack to your Paddy's Day. With plenty of food and drinks deals on offer too, head to the Facebook event for more details.
You Better Skate Up, Plug, 17 March, 5pm
Looking for something that isn't green or Irish-themed? This one-off event from Lightning Events gives all you Grease fans the chance to skate at their fifties Grease Roller Disco. As well as mini fairground games and stalls, all proceeds raised from the night will go to Cavendish Cancer Care, and skaters will also be able to take part in a raffle, with prizes including One night's stay at Hazelwood Castle Hotel and Day Spa. Get your tickets here.
Whatever you do this weekend to celebrate, make sure to use #SheffAfter5 to share your photos and tweets with us.