St Patrick's Day Celebrations in Sheffield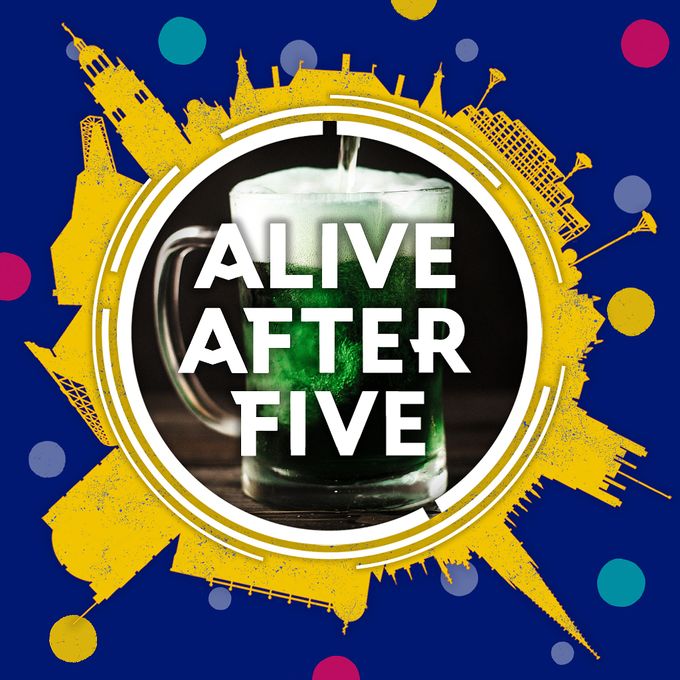 One to make the most of St Patrick's Day year after year? With a whole host of bars, pubs and clubs offering up plenty of entertainment in Sheffield, you'll have more than enough options to fill your entire St Patrick's weekend with plans. Use #SheffAfter5 to share your St Patrick's Day celebrations in the Steel City.
The Leadmill
This year, The Leadmill is throwing a huge St Patrick's day weekender and they're going all out. With Irish themed drinks, offers throughout the night, free Hats and face painting, you'll be on track to truly celebrate the Irish spirit.
With two rooms of music for both indie rock anthems as well as funk and soul, The Leadmill makes sure that finding the music to suit everyone's tastes is simple. Grab your tickets for this Friday and Saturday to keep from missing out on one of Sheffield's largest club nights.
https://www.skiddle.com/whats-on/Sheffield/The-Leadmill/Sonic-Saturday---St-Patricks-Day-Weekender-/13447697/
The Common Room
The Common Room has all of the plans in place to help you celebrate St Patrick's Day this weekend. Join them from the 15th-17th March for a weekend of Irish themed drinks, sports and food.
Six Nations Saturday is all about the weekend's games with The Common Room showing a whole host of sporting fixtures each day. They'll also be showcasing a special St Patrick's Day Menu by Jameson, which will be available all weekend alongside classic St Patrick's Day drinks including Guinness, Baby Guinness, Jameson's Irish Cocktails and Boilermakers.
https://www.facebook.com/events/294944414532154/
The Three Tuns
With a warm and friendly team and, of course, its iconic building, The Three Tuns is a hidden gem to discover this St Patrick's Day. As one of the oldest pubs in Sheffield city centre, The Three Tuns take pride in offering a great location to meet friends, enjoy music and choose from a vast variety of drinks into the early hours.
Join them for the craic on the 15th and 16th March for the best Guinness in town, live music and homemade Irish stew. Friday's live set will include music from Hollis Ceitin O'Conchubhair, Leanne Bodyy and Tim Wakefield, letting you make sure that your St Patrick's Day doesn't disappoint.