Site Sessions: The Landscape Series #2: The Sea and The Sky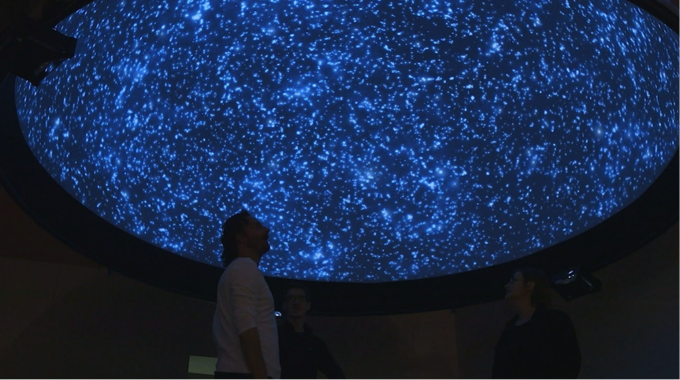 This Thursday 29 March you'll be able to immerse yourself in the all-encompassing nature of landscapes and their effects on our senses at the Sheffield Institute of Arts. See and hear all about how Danish artist Lise Autogena incorporates the digital aspect into her landscape art, as hosted by Site Gallery. Autogena, who often involves landscapes and their communities, will talk about her work, and explore the process of thinking big – big skies, vast oceans, expansive timelines, and especially, huge human potential.
This comes as part of a series of sessions run by the contemporary art space, which aims to explore how art is slowly changing our perception of the world that surrounds us. The impact of technology and our heightened view and understanding of our surroundings is also a prime focus. As one of the first five Site Sessions of the year, this evening will continue to explore how landscapes, whether symbolic, sensory or psychological, alter our perceptions of the world around us.
Alongside her partner Joshua Portway, Autogena used stock market data to produce an ever-changing starscape in 2015. 'Black Shoals' was shown at the Tate Modern, and is a perfect example of how her work is often quite abstract. She says, "From the outset, I am often not sure whether it will be possible to realise my rather Utopian projects. I nevertheless commit years of research and development. Risk is an important part of my work."
Interested? Book your tickets via Eventbrite and head down to The Old Head Post Office, now the Sheffield Institute of Arts on 29 March at 6:30pm.
As always, we love to hear about what you get up to in the city centre after 5pm. Use #SheffAfter5 to share your nights with us!