Sir Ian McKellen brings solo show to Sheffield's Crucible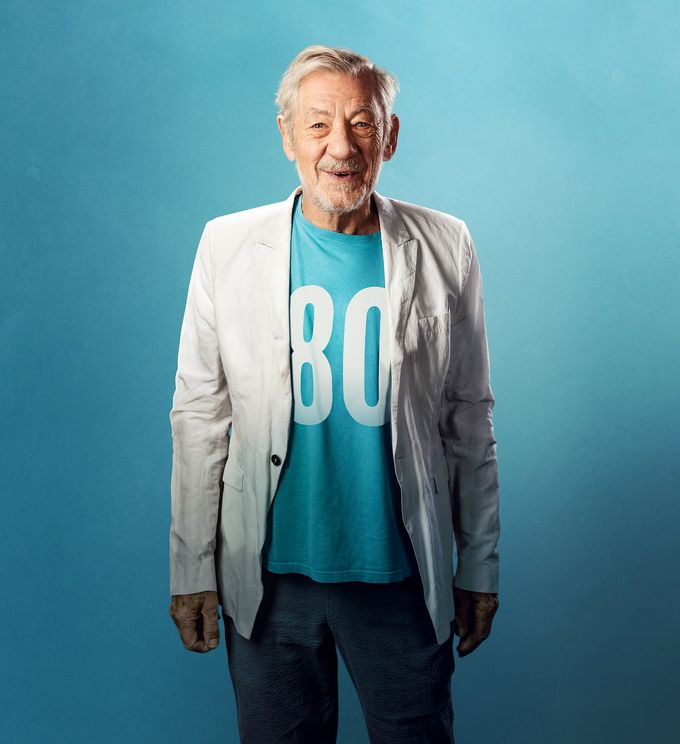 Most people who turn 80 might host a party, with cake, balloons and close relatives they've not seen in ages. For Ian McKellen, turning 80 is going to be a whole different ball game.
Next year, the multi-award-winning thespian will take to the stage in celebration of his 80th year on this planet - he'll be raising funds for theatres as he tours his solo show across the UK, playing on 80 stages up and down the country.
And he'll be coming to the Crucible theatre on 3 June 2019.
Kicking things off in January 2019 with a Tour of London from the National Theatre to the Theatre Royal Stratford East, as well as performances in the West End and Outer London, he'll then span the country, visiting theatres large and small. He'll be performing at theatres with which he has personal connections, including amateur groups he knew as a child and notable playhouses he has played in as a professional actor over the last half-century.
"I shall always be proud that, with Edward Petherbridge, I was in the first play ever at the Crucible in 1971."
Tickets will be available everywhere, with all profits from his Crucible performance benefitting Storyframe, a charity which connects primary school groups with playwrights and drama specialists to create a piece of theatre to perform at the Crucible Theatre. Proceeds will also go towards Young Company, which provides young people aged 18-25 with valuable theatrical experience needed to start building a career in the theatre industry.
Ian McKellen said: "I'm celebrating my 80th birthday by touring a new solo show to theatres I know well and a few that I don't. The show starts with Gandalf and will probably end with an invitation to act with me on stage. In-between there will be anecdotes and acting. I open at my local arts centre in January and end up by August in Orkney.
"Live theatre has always been thrilling to me, as an actor and in the audience. Growing up in Lancashire, I was grateful to those companies who toured beyond London and I've always enjoyed repaying that debt by touring up and down the country myself, with the National Theatre, Royal Shakespeare Company, Prospect Theatre, the Actors' Company, as well as with commercial productions. Sean Mathias, the director and I have worked together for stage and screen, many happy times.
"I shall always be proud that, with Edward Petherbridge, I was in the first play ever at the Crucible in 1971. Chekov's "Swansong" was part of the concert which opened the now iconic open stage. I've since presented a previous solo show here and was most recently in Sheffield at the Lyceum, with Patrick Stewart in Pinter's "No Man's Land"."
Catch Ian McKellen as he performs his intimate show on the Crucible stage in June 2019. Ambassador Theatre Group will present a mixture of anecdote and acting from McKellen, including Tolkien, Shakespeare, others, as well as audience participation - this will definitely be a night to remember.
"All of us in this industry are united by a passion for the arts and love of what we do and this special show is a rare and excellent opportunity to celebrate what's best in our industry while at the same time celebrating one of its greatest actors and raising vital funds to keep the lifeblood of theatre in this country flowing." - Ambassador Theatre Group's Executive Producer Adam Speers
Tickets are on sale now to Centre Stage members. General sale opens on Saturday 10 November at 10am. Book your tickets online at www.sheffieldtheatres.co.uk, on 0114 249 6000 or in person at Sheffield Theatres' Box Office (10am – 8pm Monday – Saturday).
Ian McKellen on Stage is presented by Ambassador Theatre Group and directed by Sean Mathias. For further information and tour map, visit www.ianonstage.co.uk.